Miteux
Trade history
1 items received from others.
This member does not have any trade history.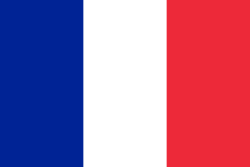 About
Tell us about yourself?:

Hail !
Tristan, graphic designer from Grumpy Mood Records.
Heavy Metal Maniac from Marseille, South of France !

Cheers !

What's your reason for joining tshirtslayer?:

Talk about the Greatest Music of all the time, Heavy Metal

Do you goto any festivals or shows?:

Lot of shows in Marseille, and some in France !
Pyrenean Warriors Open Air,
South Trooper Festival !

Favourite album ?:

Arf, maybe...Easy Action by Alice Cooper...

Which bands are you into?:

How did you find out about TShirtSlayer? :

By a search on google about battlejacket.
Last logged in

1 hour 51 min ago

Upload stats

| Count | Type |
| --- | --- |
| 3 | Tape / Vinyl / CD / Recording etc |
| 1 | Patch |
| 16 | Battle Jacket |

Upload trade status

| Count | Type |
| --- | --- |
| 20 | Not for sale or trade |

Bands uploaded

| Count | Band |
| --- | --- |
| 12 | Venom |
| 8 | Motörhead |
| 7 | Ice War |
| 6 | Abigail |
| 6 | Midnight Prey |
| 6 | Sortilege |
| 6 | Night Demon |
| 5 | Slayer |
| 5 | Hellripper |
| 5 | Bathory |
| 4 | Plasmatics |
| 4 | Heavy Load |
| 4 | Kiss |
| 4 | Medieval Steel |
| 4 | Weaponizer |
| 4 | Manilla Road |
| 4 | Iron Dogs |
| 3 | URFAUST |
| 3 | Vulture |
| 3 | Inepsy |
| 3 | Warlord |
| 3 | Badge |
| 3 | H-Bomb |
| 3 | Mayhem |
| 3 | Candlemass |
| 3 | Virtue |
| 3 | Gotham City |
| 3 | Herzel |
| 3 | Nifelheim |
| 3 | Angel Witch |
| 3 | Doom |
| 3 | Zex |
| 3 | Tokyo Blade |
| 3 | Sacrilege |
| 3 | Sabbat (JPN) |
| 2 | Mutilated |
| 2 | Wolf |
| 2 | Iron Kobra |
| 2 | Isengard |
| 2 | Anti-Cimex |
| 2 | Black Hole |
| 2 | Iron Slaught |
| 2 | Sa Meute |
| 2 | Venin |
| 2 | Saracen |
| 2 | Scorpions |
| 2 | Speedwolf |
| 2 | Geddes Axe |
| 2 | Dio |
| 2 | Man Is The Bastard |
| 2 | Exumer |
| 2 | Saxon |
| 2 | Ashbury |
| 2 | Cobra(Perú) |
| 2 | Agressor |
| 2 | Ponce Pilate |
| 2 | Death Power |
| 2 | Cruel Force |
| 2 | Demonic Rage |
| 2 | Sign Of The Jackal |
| 2 | Darkthrone |
| 2 | Bezdan |
| 2 | Summoning |
| 2 | Hirax |
| 2 | Indian Nightmare |
| 2 | Metalucifer |
| 1 | Von |
| 1 | Grand Bouc Noir |
| 1 | Deep Purple |
| 1 | Conflict |
| 1 | Axegrinder |
| 1 | Crystal Knight |
| 1 | Cocksparrer |
| 1 | Career Suicide |
| 1 | High Spirits |
| 1 | Voodoo Child |
| 1 | Lovgun |
| 1 | ADX |
| 1 | Iron Maiden |
| 1 | Trust |
| 1 | Mötley Crüe |
| 1 | Demon Eyes |
| 1 | AC/DC |
| 1 | H And H |
| 1 | Mercyful Fate |
| 1 | Def Leppard |
| 1 | Cauchemar |
| 1 | Rainbow |
| 1 | Anthracite |
| 1 | Tank |
| 1 | Misfits |
| 1 | Celtic Frost |
| 1 | Tentation |
| 1 | Crass |
| 1 | David Bowie |
| 1 | Root |
| 1 | Judas Priest |
| 1 | X Japan |
| 1 | Cirith Ungol |
| 1 | Revenge |
| 1 | Marecage |
| 1 | Aura Noir |
| 1 | Acid |
| 1 | Ange |
| 1 | Iron Slaugh |
| 1 | Exhumer |
| 1 | Synthèse |
| 1 | Hellbastard |

Show all bands

Member for

1 year 11 months

Is following...


AleLeCroqueurDe..., nelson, Drakül's kiss, CHRISTSODOMIZER, poserslayer69, D-BeatRebel, Robotto, CruelxHaven, InfernalOverkill, Dark Penguin, SodomaniacGermany, Gollywock, Nine Turning Mirrors, Nuclear Bear, Burning_Wheel, ervo, Iron Animal, Seb Jester, Lack of Oxygen