Miteux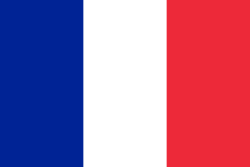 About
What's your reason for joining tshirtslayer?:

Talk about the Greatest Music of all the time, Heavy Metal

Do you goto any festivals or shows?:

Lot of shows in Marseille, and some in France !
Pyrenean Warriors Open Air,
South Trooper Festival,
Keep It True!

Favourite album ?:

Arf, maybe...Easy Action by Alice Cooper...

Which bands are you into?:

How did you find out about TShirtSlayer? :

By a search on google about battlejacket.
Member for

3 years 9 months

Last logged in

25 min 31 sec ago

Is following...


Acid Demon, Jahaosch, Tw3ek, AleLeCroqueurDe..., nelson, Drakül's kiss, CHRISTSODOMIZER, D-BeatRebel, Robotto, CruelxHaven, InfernalOverkill, Dark Penguin, SodomaniacGermany, Gollywock, Nine Turning Mirrors, Nuclear Bear, Burning_Wheel, ervo, Iron Animal, Seb Jester, Lack of Oxygen