Miteux
Trade history
1 items received from others.
This member does not have any trade history.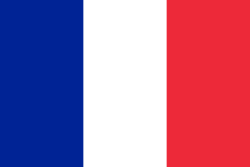 About
Tell us about yourself?:

Miteux from France, Marseille, Huge fan of Heavy Metal (Sortilège's my favorite so far) and Black Metal (Too much band that I adore to quote them) and Punk Hardcore (Powerviolence, Hardcore, Trashcore, Crust Punk, etc...).
For finish I start collecting Stuff like Vinyls/Tapes since end of 2015 and i made all of my clothing and merch.
Finish, Have a fucking good day !

What's your reason for joining tshirtslayer?:

Share some of my collection, and talk about my shitty taste in music.

Do you goto any festivals or shows?:

Lot of shows in Marseille (rpz La Salle Geule), Pyrenean Warriors Open Air.

Favourite album ?:

Too difficult, but the one that i listen the most is probably Sortilège the EP of 1983

Which bands are you into?:

How did you find out about TShirtSlayer? :

By a search on google about battlejacket.
Last logged in

7 hours 51 min ago

Member for

1 year 1 month

Upload stats

| Count | Type |
| --- | --- |
| 2 | TShirt or Longsleeve |
| 3 | Tape / Vinyl / CD / Recording etc |
| 8 | Battle Jacket |

Upload trade status

| Count | Type |
| --- | --- |
| 13 | Not for sale or trade |

Bands uploaded

| Count | Band |
| --- | --- |
| 5 | Venom |
| 5 | Medieval Steel |
| 5 | Night Demon |
| 4 | Motörhead |
| 4 | Abigail |
| 4 | Sortilege |
| 4 | Manilla Road |
| 3 | Nifelheim |
| 3 | Bathory |
| 3 | Herzel |
| 3 | Angel Witch |
| 3 | Doom |
| 3 | Sabbat (JPN) |
| 3 | URFAUST |
| 3 | Inepsy |
| 3 | Warlord |
| 3 | H-Bomb |
| 3 | Heavy Load |
| 3 | Candlemass |
| 3 | Virtue |
| 3 | Gotham City |
| 2 | Iron Dogs |
| 2 | Ponce Pilate |
| 2 | Demonic Rage |
| 2 | Darkthrone |
| 2 | Summoning |
| 2 | Hirax |
| 2 | Metalucifer |
| 2 | Wolf |
| 2 | Iron Kobra |
| 2 | Isengard |
| 2 | Ice War |
| 2 | Sa Meute |
| 2 | Venin |
| 2 | Speedwolf |
| 2 | Slayer |
| 2 | Mayhem |
| 2 | Man Is The Bastard |
| 2 | KISS |
| 2 | Hellripper |
| 2 | Ashbury |
| 2 | Weaponizer |
| 2 | Cobra(Perú) |
| 1 | Cauchemar |
| 1 | Anthracite |
| 1 | Celtic Frost |
| 1 | Malice |
| 1 | Tentation |
| 1 | Root |
| 1 | Cirith Ungol |
| 1 | Judas Priest |
| 1 | Death Power |
| 1 | Aura Noir |
| 1 | Acid |
| 1 | Revenge |
| 1 | Marecage |
| 1 | Sacrilege |
| 1 | Tokyo Blade |
| 1 | Ange |
| 1 | Von |
| 1 | Exhumer |
| 1 | Synthèse |
| 1 | Axegrinder |
| 1 | Mutilated |
| 1 | Grand Bouc Noir |
| 1 | Anti-Cimex |
| 1 | Vulture |
| 1 | Crystal Knight |
| 1 | High Spirits |
| 1 | Black Hole |
| 1 | Voodoo Child |
| 1 | Midnight Prey |
| 1 | Lovgun |
| 1 | ADX |
| 1 | Trust |
| 1 | Demon Eyes |
| 1 | H And H |

Show all bands

Friends


CruelxHaven, InfernalOverkill, Dark Penguin, SodomaniacGermany, Gollywock, Nine Turning Mirrors, Nuclear Bear, Burning_Wheel, ervo, Iron Animal, Seb Jester, Lack of Oxygen