MiseryDance666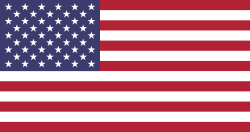 About
Tell us about yourself?:

Gio
OR, USA
Metalcore and Hardcore enthusiast.
*Anything I own is up for trade for any Martyr AD merch*

What's your reason for joining tshirtslayer?:

Do you goto any festivals or shows?:

Which bands are you into?:

How did you find out about TShirtSlayer? :

Last Seen Wearing

I have not marked anything as currently worn yet! sorry!
Upload stats

| Count | Type |
| --- | --- |
| 151 | TShirt or Longsleeve |
| 5 | Patch |
| 9 | Other Collectable |
| 17 | Hooded Top |

Upload trade status

| Count | Type |
| --- | --- |
| 1 | Trade Only |
| 42 | Sale or Trade |
| 139 | Not for sale or trade |

Bands uploaded

| Count | Band |
| --- | --- |
| 17 | Martyr AD |
| 9 | AFI |
| 7 | Bury Your Dead |
| 6 | Throwdown |
| 5 | Funerals |
| 4 | Tourniquet |
| 4 | Disembodied |
| 4 | Strongarm |
| 4 | Unrestrained |
| 4 | Bleeding Through |
| 3 | Remembering Never |
| 3 | Hatebreed |
| 3 | Brothers Keeper |
| 3 | Most Precious Blood |
| 3 | Eighteen Visions |
| 3 | Vamachara |
| 3 | It Dies Today |
| 3 | Iron Curtain |
| 2 | Deadguy |
| 2 | Undying |
| 2 | Poison The Well |
| 2 | Taken |
| 2 | Earth Crisis |
| 2 | A Life Once Lost |
| 2 | Zao |
| 2 | One King Down |
| 2 | Bloodlet |
| 2 | Norma Jean |
| 2 | Nine Inch Nails |
| 2 | Type O Negative |
| 2 | No Doubt |
| 2 | Tears Of Gaia |
| 2 | Stretch Arm Strong |
| 2 | Fall Silent |
| 2 | Wake Of Humanity |
| 2 | 108 |
| 2 | Xibalba |
| 2 | Devil Wears Prada |
| 2 | Safe And Sound |
| 2 | Unearth |
| 1 | Losing Skin |
| 1 | Seeyouspacecowboy |
| 1 | Despair |
| 1 | Killswitch Engage |
| 1 | Foundation |
| 1 | Arkangel |
| 1 | Ringworm |
| 1 | Path Of Resistance |
| 1 | Scars Of Tomorrow |
| 1 | Coalesce |
| 1 | Misery Signals |
| 1 | At The Gates |
| 1 | Cabal |
| 1 | Fall Out Boy |
| 1 | Spinebreaker |
| 1 | Godbelow |
| 1 | Framework |
| 1 | Deftones |
| 1 | Starkweather |
| 1 | Def Leppard |
| 1 | To Die For |
| 1 | Sunny Day Real Estate |
| 1 | Boys Night Out |
| 1 | Funeral Chic |
| 1 | Ruckus |
| 1 | Death Threat |
| 1 | Figure Four |
| 1 | Jukai |
| 1 | Integrity |
| 1 | Down To Nothing |
| 1 | Walls Of Jericho |
| 1 | Of Feather And Bone |
| 1 | Children Of Bodom |
| 1 | Presagers |
| 1 | Rob Zombie |
| 1 | Prong |
| 1 | Beneath The Ashes |
| 1 | Burn It Down |
| 1 | Sorcerers Pledge |
| 1 | Bolt Thrower |
| 1 | Premonitions Of War |
| 1 | Damnation A.D. |
| 1 | Fleetwood Mac |
| 1 | Underoath |
| 1 | OVERCAST |
| 1 | Hopesfall |
| 1 | As Friends Rust |
| 1 | AXIS |
| 1 | Morning Again |
| 1 | Today Is The Day |
| 1 | Shai Hulud |
| 1 | From Autumn To Ashes |
| 1 | Stavesacre |
| 1 | Old Wounds |
| 1 | Damnation AD |
| 1 | Mana |
| 1 | As Blood Runs Black |
| 1 | Beloved |

Show all bands

Last logged in

1 year 11 months ago

Member for

3 years 7 months

Is following...


fallen99angel, rutkowski1, KingTills, longe666, ryloser, Blightedxhope, EngorgingGutturals, resvrrection, yungdeath, TheCharmingProject, xelectrocutionerx, 7010grind, Csp215, Alliwantedwasapepsi, MLK, xgabex, xEBonx, Wheelofpainx, xaxsawyerx, Brokenxmouth, RegressionOfMan., ccastillo356, HxCkid, char broiled jimmy, njvsvalhalla, dickthatcumslead, Dr. Fill, Flexinomyx, sxgibbons, BurningCupid, timcauliffe, Tahini, zitz59, executethemall, BadxDog, Hoseayway, joshtalife, Ojyy, doomedtodiex, Leeway83, 5yearwinter