MetalHorror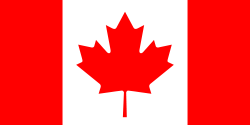 About
Tell us about yourself:

My name is Key and I am from the province of Alberta, Canada. I like many metal genres but Death Metal is my favorite; Gortuary, Guttural Secrete, septycal Gorge, Putrefy, Splattered Entrails, Diminished, Necrambulant, Carcass, Death, Gorguts, Pestilence, Flesh Consumed, Beheaded, Abysmal Torment, Incantation, Monstrosity, Impaled, Katalepsy, old Cryptopsy, Martyr, Cannabis Corpse... Lots of bands,way to many to many to list! BRUTAL FUCKING DEATH

What's your reason for joining tshirtslayer?:

Looked like an awesome community with rad metalheads, and a place to score awesome stuff you can't get anywhere else!

Do you goto any festivals or shows?:

Too many concerts and shows to count; plus ive been to these festivals:

Death Feast Open Air June 2011 - Dinslaken, Germany
Noctis Metal Festival September 2011 - Calgary, Alberta
Las Vegas Death Fest 2012 - Las Vegas, Nevada
Noctis Metal Festival 2013 - Calgary, Alberta
Las Vegas Death Fest 2014

Would like to goto more.

Which bands are you into?:

How did you find out about TShirtSlayer? :

Googling for Gorguts merch.
Last logged in

5 days 4 hours ago

Member for

5 years 5 months

Upload stats

| Count | Type |
| --- | --- |
| 2 | Patch |
| 5 | Other Collectable |
| 2 | Battle Jacket |

Upload trade status

| Count | Type |
| --- | --- |
| 2 | Sale or Trade |
| 4 | Sale only |
| 3 | Not for sale or trade |

Bands uploaded

| Count | Band |
| --- | --- |
| 2 | Rotting |
| 2 | Death |
| 2 | Slayer |
| 2 | Sadus |
| 2 | Cannibal Corpse |
| 2 | Suffocation |
| 2 | Sepultura |
| 2 | Iron Maiden |
| 2 | Dissection |
| 2 | Incantation |
| 2 | Obscura |
| 1 | Malevolent Creation |
| 1 | Martyr |
| 1 | Slaughter |
| 1 | Sodom |
| 1 | Deceased... |
| 1 | Hypocrisy |
| 1 | Misfits |
| 1 | Angelcorpse |
| 1 | Monstrosity |
| 1 | Pyrexia |
| 1 | The Chasm |
| 1 | Mercyful Fate |
| 1 | Malignancy |
| 1 | Cadaver |
| 1 | Immolation |
| 1 | Atheist |
| 1 | Severe Torture Nocturnus |
| 1 | Bathory |
| 1 | Grave |
| 1 | Mayhem |
| 1 | Pestilence |
| 1 | Kreator |
| 1 | Napalm Death |
| 1 | Gorguts |
| 1 | Dio |
| 1 | Benediction |
| 1 | Obituary |
| 1 | Vital Remains |
| 1 | Venom |
| 1 | Carcass |
| 1 | Autopsy |
| 1 | Judas Priest |
| 1 | Sinister |
| 1 | Unleashed |
| 1 | Cryptopsy |
| 1 | S.O.D. |
| 1 | Morbid Angel |
| 1 | Living Death |
| 1 | Possessed |

Show all bands

Friends

No friends added/following