metal12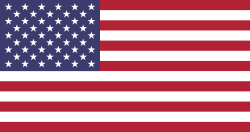 About
Tell us about yourself?:

been collecting for 25 years always on the hunt !!!

What's your reason for joining tshirtslayer?:

To buy, sell and trade shirts

Do you goto any festivals or shows?:

Which bands are you into?:

How did you find out about TShirtSlayer? :

Last Seen Wearing

I have not marked anything as currently worn yet! sorry!
Upload stats

| Count | Type |
| --- | --- |
| 135 | TShirt or Longsleeve |
| 8 | Hooded Top |

Upload trade status

| Count | Type |
| --- | --- |
| 1 | Trade Only |
| 1 | Sale or Trade |
| 141 | Not for sale or trade |

Bands uploaded

| Count | Band |
| --- | --- |
| 8 | Immolation |
| 7 | Demolition Hammer |
| 7 | Vital Remains |
| 5 | Akercocke |
| 5 | All Out War |
| 4 | Nevermore |
| 4 | Exodus |
| 3 | Iron Maiden |
| 3 | Forbidden |
| 3 | My Dying Bride |
| 3 | Antichrist Imperium |
| 3 | Exhorder |
| 3 | Fates Warning |
| 3 | Vio-Lence |
| 2 | Helloween |
| 2 | Athiest |
| 2 | Morbid Angel |
| 2 | Napalm Death |
| 2 | Massacre |
| 2 | Sanctuary |
| 2 | Deicide |
| 2 | Believer |
| 2 | Borknagar |
| 2 | Demons And Wizards |
| 2 | Death |
| 2 | Obituary |
| 2 | Slayer |
| 1 | Enslaved |
| 1 | Arch/matheos |
| 1 | Dark Angel 2019 Tour |
| 1 | Sinister |
| 1 | Venom Inc. |
| 1 | Absu |
| 1 | Atheist |
| 1 | Morbid Angel 2019 Rour |
| 1 | Epidemic Of Violence |
| 1 | Sacrifice |
| 1 | Impaled Nazarene |
| 1 | Immolation Atonemrnt |
| 1 | Black Sky |
| 1 | Biohazard |
| 1 | Sadistik Exekution |
| 1 | Skinless 2003 Tour Jersey |
| 1 | Arch Enemy |
| 1 | Cerebral Fix Shirt |
| 1 | Coroner |
| 1 | Beyond Dawn |
| 1 | Emperor |
| 1 | Mysterium |
| 1 | Dark Funeral |
| 1 | Novembers Doom |
| 1 | The Antichrist Imperium |
| 1 | Megadeth |
| 1 | Gorgasm |
| 1 | Twisted Sister |
| 1 | Malevolent Creation |
| 1 | Bloodbath |
| 1 | Pantera |
| 1 | Geezer |
| 1 | Tiamat |
| 1 | Fleet Fest |
| 1 | Violence |
| 1 | Benediction |
| 1 | Laaz Rockit |
| 1 | Entombed |
| 1 | Venom |
| 1 | Dismember |
| 1 | Tormentor |
| 1 | Brutal Truth Machine Parts |
| 1 | Blood Incantation |
| 1 | The Grindcrusher Tour |
| 1 | Nasum |
| 1 | Pestilence |
| 1 | Nuclear Assault |
| 1 | Neurosis |
| 1 | Gorefest |
| 1 | Fleshcrawl |
| 1 | Demolition Hammer 2019 Tour |
| 1 | Epidemic Of Violence Hoody |
| 1 | Master's Hammer |
| 1 | Slayer MSG Event Shirt |
| 1 | Marduk |
| 1 | The Antichrist Imperium |
| 1 | God Forbid Hoody |
| 1 | Type O Negative |
| 1 | Entombed Clandestine |

Show all bands

Last logged in

6 hours 50 min ago

Member for

7 years 10 months

Is following...


brogli, Cadikill, jaba71, Ratman, sturch666, weiszhaupt, lurkingdevourer, Tormentor, Vintage666metal, maanelyst, Daemyon, Room101