mayhempunk666
Trade history
0 items received from others
This member does not have any trade history.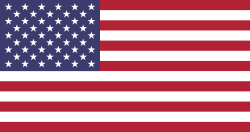 About
Tell us about yourself?:

Black Metal, Death Metal, Hardcore, Oi

What's your reason for joining tshirtslayer?:

Do you goto any festivals or shows?:

Rockstar Mayhem Festival 2009 in Wheatland
Darkness Over Sacramento Festival 2011
Summer Slaughter 2011 in Sacramento
Black Winter 2015 in Brescia, Italy
Venezia Hardcore 2016 in Venice, Italy

at least a hundred normal shows

Favourite album ?:

ummm shiit. Thats a hard question to answer.

Last Seen Wearing

I have not marked anything as currently worn yet! sorry!
Upload stats

| Count | Type |
| --- | --- |
| 1 | Other Collectable |
| 4 | Battle Jacket |

Upload trade status

| Count | Type |
| --- | --- |
| 5 | Not for sale or trade |

Bands uploaded

| Count | Band |
| --- | --- |
| 4 | Ex Deo |
| 4 | Bathory |
| 4 | Unleashed |
| 3 | Immortal |
| 3 | Ensiferum |
| 3 | Emperor |
| 3 | Dissection |
| 2 | Vader |
| 2 | Burzum |
| 2 | Amon Amarth |
| 2 | Minenwerfer |
| 2 | Terrorist |
| 2 | Impiety |
| 2 | Carpathian Forest |
| 2 | Killgasm |
| 2 | Venom |
| 2 | Destruction |
| 2 | Mayhem |
| 2 | Morbid |
| 2 | Darkthrone |
| 2 | Marduk |
| 2 | Enslaved |
| 2 | Nile |
| 2 | Cradle Of Filth |
| 2 | Hypocrisy |
| 2 | Impaled Nazarene |
| 2 | Absurd |
| 2 | Nifelheim |
| 1 | Verbal Abuse |
| 1 | Celtic Frost |
| 1 | Nunslaughter |
| 1 | Knifethruhead |
| 1 | Misfits |
| 1 | The Accused |
| 1 | Nuclear Devastation |
| 1 | Exodus |
| 1 | Earslaughter |
| 1 | Rotten Funeral |
| 1 | Abyssic Hate |
| 1 | Gorgoroth |
| 1 | Mütiilation |
| 1 | D.R.I. |
| 1 | Mortician |
| 1 | Slayer |
| 1 | Endstille |
| 1 | Death |
| 1 | Sacred Reich |
| 1 | Deicide |
| 1 | Hellhammer |
| 1 | Swashbuckle |
| 1 | Deströyer 666 |
| 1 | Wintersun |
| 1 | Belphegor |
| 1 | Overkill |
| 1 | Immolation |
| 1 | Napalm Death |
| 1 | ARCHGOAT |
| 1 | The Misfits |
| 1 | 3 Inches Of Blood |
| 1 | Six Feet Under |
| 1 | Aura Noir |
| 1 | Finntroll |
| 1 | Blasphemy |

Show all bands

Last logged in

6 months 1 week ago

Member for

9 years 11 months

Is following...


Metaalharses, Grimslath, Thrashocutionist, Phosphorous_Redeemer, FarFarNorth, Bayernpirat, Cannibal corpse fan, Tico Tyrant, KRE8, ImproperBurial, Cannibal Lecter, DeathMetalCraze, NeedToKill, Streetwalker