Master of puppets
Trade history
11 pending seller/trader reviews
12 great seller/trader reviews
8 items received from others.
More info click here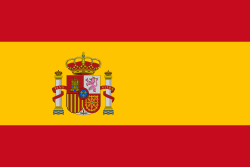 About
Tell us about yourself?:

I'm from Barcelona. I sell records, t-shirt, patch...about metal music and i am a big collector !!!
Heavy metal is the law.

What's your reason for joining tshirtslayer?:

sale and trade staff of metal music

Do you goto any festivals or shows?:

too many.....hellfest, metalmania, pounding metal, metalcova fest, headbangers open air, keep it true, wacken, leyendas del rock, sonisphere, kobetasonic, bbk, espectros festival, graspop.......

Favourite album ?:

Metallica "master of puppets", Helloween "keeper of the sever keys II", Pedro Botero "guerrero", Judas Priest "turbo"

Which bands are you into?:

How did you find out about TShirtSlayer? :

Last Seen Wearing

I have not marked anything as currently worn yet! sorry!
Last logged in

2 weeks 3 days ago

Upload stats

| Count | Type |
| --- | --- |
| 268 | TShirt or Longsleeve |
| 14 | Tape / Vinyl / CD / Recording etc |
| 40 | Patch |
| 15 | Other Collectable |
| 1 | Battle Jacket |

Upload trade status

| Count | Type |
| --- | --- |
| 1 | Wanted |
| 1 | Trade Only |
| 120 | Sold |
| 166 | Sale or Trade |
| 19 | Sale only |
| 31 | Not for sale or trade |

Bands uploaded

| Count | Band |
| --- | --- |
| 67 | Metallica |
| 30 | Iron Maiden |
| 14 | AC/DC |
| 9 | Slayer |
| 9 | Helloween |
| 9 | Sepultura |
| 9 | Megadeth |
| 7 | Ozzy Osbourne |
| 6 | Judas Priest |
| 6 | Motörhead |
| 6 | Kiss |
| 5 | Manowar |
| 4 | Saxon |
| 4 | Cathedral |
| 4 | Soziedad Alkoholika |
| 4 | W.A.S.P. |
| 4 | Queensryche |
| 4 | Cradle Of Filth |
| 3 | Baron Rojo |
| 3 | Celtic Frost |
| 3 | Sodom |
| 3 | Anthrax |
| 3 | Overkill |
| 3 | King Diamond |
| 3 | Scorpions |
| 3 | Muro |
| 3 | Dio |
| 3 | Guns N' Roses |
| 3 | Death |
| 2 | The Gates Of Slumber |
| 2 | Obituary |
| 2 | Annihilator |
| 2 | Dismember |
| 2 | HIGH ON FIRE |
| 2 | Meat Loaf |
| 2 | Black Sabbath |
| 2 | Testament |
| 2 | Tankard |
| 2 | Darkthrone |
| 2 | Fear Factory |
| 2 | Amorphis |
| 2 | Danzig |
| 2 | Dying Fetus |
| 2 | Blind Guardian |
| 2 | Kreator |
| 2 | Mastodon |
| 2 | Dokken |
| 2 | Black Cobra |
| 2 | HammerFall |
| 2 | Mötley Crüe |
| 2 | Grand Magus |
| 2 | Cannibal Corpse |
| 2 | Bathory |
| 2 | Autopsy |
| 2 | Venom |
| 1 | Paradise Lost |
| 1 | Rage |
| 1 | Morbid Angel |
| 1 | October 31 |
| 1 | Sepultura... |
| 1 | Pantera |
| 1 | In Flames |
| 1 | Brujeria |
| 1 | Deep Purple |
| 1 | Protector |
| 1 | Obus |
| 1 | Acid King |
| 1 | D.R.I. |
| 1 | All Shall Perish |
| 1 | Grateful Dead |
| 1 | Carcass |
| 1 | Behemoth |
| 1 | Rush |
| 1 | Count Raven |
| 1 | Judas Priests |
| 1 | Monstrosity |
| 1 | Golgotha |
| 1 | Black Pyramid |
| 1 | Zarpa |
| 1 | Evo |
| 1 | Masterplan |
| 1 | Emperor |
| 1 | Suicidal Tendencies |
| 1 | Sangre Azul |
| 1 | Skid Row |
| 1 | Angel Witch |
| 1 | Freedom Call |
| 1 | Sangtrait |
| 1 | Excalibur |
| 1 | Dimmu Borgir |
| 1 | Deicide |
| 1 | Ktulu |
| 1 | Solstice |
| 1 | Pedro Botero |
| 1 | Thunder |
| 1 | Ruler |
| 1 | Uriah Heep |
| 1 | Zeus |
| 1 | Mayhem... |
| 1 | Toranaga |
| 1 | Freakhate |
| 1 | The Almighty |
| 1 | Legion |
| 1 | Subterraneo |
| 1 | Sacrifice |
| 1 | Exodus |
| 1 | 16 |
| 1 | Destruction |
| 1 | Ministry |
| 1 | The Hellacopters |
| 1 | MSG |
| 1 | Barricada |
| 1 | Aerosmith |
| 1 | Hour Of 13 |
| 1 | David Lee Roth |
| 1 | Triana |
| 1 | Asia |
| 1 | Blut Aus Nord |
| 1 | Angeles Del Infierno |
| 1 | Ugly Kid Joe |
| 1 | Battlelore |
| 1 | Moonspell |
| 1 | Rotteness |
| 1 | Deranged |
| 1 | Balck Sabbath |
| 1 | White Lion |
| 1 | Mystic Circle |
| 1 | Tarantula |
| 1 | Napalm Death |
| 1 | Badlands |
| 1 | Joe Satriani |
| 1 | Dark Funeral |
| 1 | Anathema |
| 1 | Saint Vitus |
| 1 | Necrodamus |
| 1 | Sanatorium |
| 1 | Konkhra |
| 1 | Witchfinder General |
| 1 | Machine Head |
| 1 | Rottenness |
| 1 | Ill Niño |
| 1 | Down |
| 1 | Burzum |
| 1 | Led Zeppelin |
| 1 | Whitesnake |
| 1 | Devil's Gift |
| 1 | Def Leppard |
| 1 | Running Wild |
| 1 | Vader |
| 1 | Omen |
| 1 | U.D.O. |
| 1 | Iced Earth |
| 1 | Doro |
| 1 | Today Is The Day |
| 1 | Negură Bunget |

Show all bands

Member for

5 years 5 months

Is following...


Gina Bloodlust, Spectrum, Doctor, SeanScoil