Maid of Metal
Trade history
0 items received from others
This member does not have any trade history.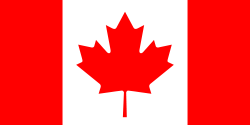 About
Tell us about yourself?:

Canadaian Thrash Queen living in Edmonton, AB
A.K.A. Kreator Girl

What's your reason for joining tshirtslayer?:

Do you goto any festivals or shows?:

Noctis 2009, 2010, 2012, 2013
MDF 2011, 2012, 2015
Headbangers Open Air 2012, 2014
Wacken 2012, 2014
MetalCamp 2012
70 000 Tons of Metal 2012, 2013
Ragnarokkr Metal Apocalypse 2013

Favourite album ?:

Kreator Extreme Aggression

Which bands are you into?:

How did you find out about TShirtSlayer? :

Last Seen Wearing

I have not marked anything as currently worn yet! sorry!
Upload stats

| Count | Type |
| --- | --- |
| 1 | Patch |
| 2 | Battle Jacket |

Upload trade status

| Count | Type |
| --- | --- |
| 1 | Trade Only |
| 2 | Not for sale or trade |

Bands uploaded

| Count | Band |
| --- | --- |
| 3 | Exorcist |
| 3 | Kreator |
| 3 | Whiplash |
| 3 | Morbid Saint |
| 2 | Razor |
| 2 | Slayer |
| 2 | Sadus |
| 2 | Sepultura |
| 2 | Dark Angel |
| 2 | Destructor |
| 2 | Exodus |
| 2 | Megadeth |
| 2 | Forbidden |
| 2 | Iron Angel |
| 2 | Havok |
| 2 | Demolition Hammer |
| 2 | Darkness |
| 2 | Holy Terror |
| 2 | Blood Feast |
| 2 | Gama Bomb |
| 2 | Living Death |
| 2 | Anthrax |
| 2 | Metal Church |
| 2 | Overkill |
| 2 | Nuclear Assault |
| 2 | Artillery |
| 2 | Bulldozer |
| 2 | Sodom |
| 2 | Exciter |
| 1 | Violent Force |
| 1 | DBC |
| 1 | Nifelheim |
| 1 | Fatality |
| 1 | Lich King |
| 1 | King Diamond |
| 1 | Devastation |
| 1 | Witches Hammer |
| 1 | Accept |
| 1 | Mercyful Fate |
| 1 | Assassin |
| 1 | Accu§er |
| 1 | Death Angel |
| 1 | Wacken Open Air |
| 1 | Dorsal Atlantica |
| 1 | Annihilator |
| 1 | EvilDead |
| 1 | Deathwish |
| 1 | Fueled By Fire |
| 1 | Lethal |
| 1 | Onslaught |
| 1 | Soothsayer |
| 1 | Angel Witch |
| 1 | Violator |
| 1 | Risk |
| 1 | Vio-Lence |
| 1 | Gehennah |
| 1 | Pentagram (Chile) |
| 1 | Exhorder |
| 1 | Rigor Mortis |
| 1 | Acid |
| 1 | Warsenal |
| 1 | Destruction |
| 1 | Agent Steel |
| 1 | D.R.I. |
| 1 | Carnivore |
| 1 | Vendetta |
| 1 | Mortillery |
| 1 | Sacred Reich |
| 1 | Piledriver |
| 1 | Witchtrap |
| 1 | Grim Reaper |
| 1 | Convent Guilt |
| 1 | Massacra |
| 1 | Nocturnal |
| 1 | Celtic Frost |
| 1 | Protector |
| 1 | Aggression |
| 1 | Destruction. Holy Moses |
| 1 | Riot |
| 1 | Venom |
| 1 | Raven |
| 1 | Infernal Majesty |
| 1 | Danzig |
| 1 | Savage Grace |
| 1 | Hobbs' Angel Of Death |
| 1 | Oz |
| 1 | Saxon |
| 1 | Intruder |
| 1 | Voivod |
| 1 | Exumer |
| 1 | Deathrow |
| 1 | Coven |
| 1 | Death |
| 1 | Onkel Tom Angelripper |
| 1 | Sarcofago |
| 1 | Necronomicon |
| 1 | Baphomet's Blood |
| 1 | Tankard |
| 1 | Flotsam And Jetsam |
| 1 | Deceased |
| 1 | Viking |
| 1 | Possessed |
| 1 | Atrophy |
| 1 | Grinder |
| 1 | Testament |
| 1 | Abattoir |
| 1 | Hallows Eve |
| 1 | Sacrifice (Can) |
| 1 | Warbringer |
| 1 | Damnation |
| 1 | Defiance |
| 1 | Indestroy |

Show all bands

Last logged in

2 years 8 months ago

Member for

6 years 4 weeks

Is following...


kissman, MayhemWithKang, Morbideath, Mintakaa