Koolg71

Koolg71
is a TShirtSlayer supporter and wields the mighty sword!

Trade history
17 pending seller/trader reviews
60 great seller/trader reviews
97 items received from others
More info click here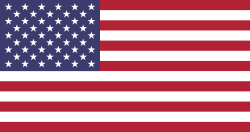 About
Tell us about yourself?:

Dedicated Metal fan since i was 9 years old (49 now), love everything metal related, talking metal, trading/buying all things metal etc.... I have tons of stuff i've collected over the years, still buy stuff old and new, still go to shows all the time. I work to feed my metal habit lol

What's your reason for joining tshirtslayer?:

Always come upon this site while looking for rare stuff. Want to start inquiring about trading with others.

Do you goto any festivals or shows?:

Yes, used to go Maryland Deathfest religiously. Still attend California Deathfest and PsychoFest for every one so far. Have expanded my scope to European metal festivals the last few years, been to Sweden Rock and Muskelrock, going to be at Copenhell this year.

Favourite album ?:

Hard to narrow to one, maybe Venom "Black Metal".

Which bands are you into?:

How did you find out about TShirtSlayer? :

Came upon while looking for rare patches

Last Seen Wearing

I have not marked anything as currently worn yet! sorry!
Upload stats

| Count | Type |
| --- | --- |
| 24 | TShirt or Longsleeve |
| 2 | Tape / Vinyl / CD / Recording etc |
| 187 | Patch |
| 3 | Hooded Top |
| 2 | Battle Jacket |

Upload trade status

| Count | Type |
| --- | --- |
| 5 | Wanted |
| 3 | Trade Only |
| 38 | Sold |
| 78 | Sale or Trade |
| 94 | Not for sale or trade |

Bands uploaded

| Count | Band |
| --- | --- |
| 20 | Black Sabbath |
| 15 | Iron Maiden |
| 13 | Slayer |
| 11 | Metallica |
| 10 | Judas Priest |
| 9 | AC/DC |
| 9 | Motörhead |
| 8 | Vio-Lence |
| 7 | Nuclear Assault |
| 7 | Venom |
| 7 | Megadeth |
| 7 | Saxon |
| 6 | Tankard |
| 6 | Death Angel |
| 6 | Rainbow |
| 6 | Anthrax |
| 5 | Morbid Angel |
| 5 | Celtic Frost |
| 5 | Tygers Of Pan Tang |
| 5 | Rush |
| 5 | Manowar |
| 5 | Voivod |
| 5 | Scorpions |
| 5 | Testament |
| 5 | Alice Cooper |
| 4 | Obituary |
| 4 | Carcass |
| 4 | Deep Purple |
| 4 | Thin Lizzy |
| 4 | Ozzy Osbourne |
| 4 | Dissection |
| 4 | Sepultura |
| 4 | Exodus |
| 4 | Kreator |
| 4 | King Diamond |
| 4 | W.A.S.P. |
| 4 | Type O Negative |
| 3 | Budgie |
| 3 | Grave |
| 3 | Death |
| 3 | Entombed |
| 3 | Helloween |
| 3 | Sentinel Beast |
| 3 | Dio |
| 3 | Wehrmacht |
| 3 | Suicidal Tendencies |
| 3 | S.O.D. |
| 3 | Possessed |
| 2 | Metal Church |
| 2 | Primus |
| 2 | Manilla Road |
| 2 | Blind Illusion |
| 2 | Forbidden |
| 2 | Beherit |
| 2 | Nifelheim |
| 2 | Deicide |
| 2 | Exumer |
| 2 | Satan |
| 2 | Autopsy |
| 2 | Led Zeppelin |
| 2 | ZZ Top |
| 2 | Girlschool |
| 2 | Sleep |
| 2 | Sacred Reich |
| 2 | Accept |
| 2 | Overkill |
| 2 | Saint Vitus |
| 2 | Mercyful Fate |
| 2 | Blitzkrieg |
| 2 | Discharge |
| 2 | Mötley Crüe |
| 2 | Sodom |
| 2 | Jimi Hendrix |
| 1 | Ratt |
| 1 | Exciter |
| 1 | Flotsam & Jetsam |
| 1 | Nine Inch Nails |
| 1 | Verbal Abuse |
| 1 | Enforcer |
| 1 | Destruction |
| 1 | Cannibal Corpse |
| 1 | Morgoth |
| 1 | Hanoi Rocks |
| 1 | Paradise Lost |
| 1 | Boston |
| 1 | Master |
| 1 | Godflesh |
| 1 | Amon Amarth |
| 1 | Dismember |
| 1 | Hirax |
| 1 | Mordred |
| 1 | Armored Saint |
| 1 | Kiss |
| 1 | Nile |
| 1 | Black Widow |
| 1 | Satyricon |
| 1 | Onslaught |
| 1 | Hawkwind |
| 1 | Epidemic |
| 1 | Mantar |
| 1 | Incantation |
| 1 | Rage Against The Machine |
| 1 | Attacker |
| 1 | GG Allin |
| 1 | Dark Angel |
| 1 | Decapitated |
| 1 | Deathrow |
| 1 | ATTITUDE ADJUSTMENT |
| 1 | Volbeat |
| 1 | Samhain |
| 1 | Michael Schenker |
| 1 | Sweet |
| 1 | Tank |
| 1 | Forbidden Evil |
| 1 | Cirith Ungol |
| 1 | Faith No More |
| 1 | Gorguts |
| 1 | Voice Of Ruin |
| 1 | Skyclad |
| 1 | Def Leppard |
| 1 | Attitude |
| 1 | Buzzcocks |
| 1 | Darkthrone |
| 1 | Ostorgoth |
| 1 | Coroner |
| 1 | Snfu |
| 1 | Redd Kross |
| 1 | Bolt Thrower |
| 1 | Sadus |
| 1 | Demolition Hammer |
| 1 | Amorphis |
| 1 | Heavy Load |
| 1 | Immortal |
| 1 | Schenker |
| 1 | Limbomaniacs |
| 1 | Mortal Sin |
| 1 | Neurosis |
| 1 | Medusa |
| 1 | Santana |
| 1 | Impaled Nazarene |
| 1 | Psychefunkapus |
| 1 | Anvil |
| 1 | Gillan |
| 1 | Bauhaus |
| 1 | Napalm Death |
| 1 | Running Wild |
| 1 | Sortilege |
| 1 | Vader |
| 1 | Eagles |
| 1 | Machine Head |
| 1 | Vicious Rumors |
| 1 | Janes Addiction |
| 1 | Demon |
| 1 | Assaulter |
| 1 | Hellhammer |
| 1 | Desaster |
| 1 | Bloodbath |
| 1 | Exploited |
| 1 | Ted Nugent |
| 1 | Triumph Of Death |
| 1 | Alice In Chains |
| 1 | Emperor |
| 1 | Agalloch |
| 1 | Gary Moore |
| 1 | Agent Steel |
| 1 | Excel |
| 1 | D.R.I. |
| 1 | Blood Incantation |
| 1 | Watain |
| 1 | Quiet Riot |
| 1 | Gojira |
| 1 | UFO |
| 1 | Flotsam And Jetsam |
| 1 | Laaz Rockit |
| 1 | THE CULT |
| 1 | Pallbearer |
| 1 | Samson |
| 1 | Nocturnal Graves |

Show all bands

Last logged in

2 hours 59 min ago

Member for

7 months 3 weeks

Is following...


endlesshorror, 3.421 TAROTDACTYL, SPEED_METAL_GHOUL, Mike24, Megazero, leswhite, nelson, UnholyAndRotten, Solozzo, SABBATRINITY, neckton, Unjustifiablexi..., Reichhart666, music4u, Valinskas, kertalaaki, samael6666, DEAD MOON, Looking into th..., Lef_Deppard