kitten_grinder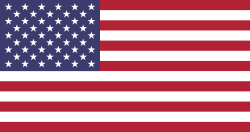 About
Tell us about yourself?:

Drunken idiot shredding around Chicago. Lock up your children .

What's your reason for joining tshirtslayer?:

Shirts maaaaaan, shiiiiirts

Do you goto any festivals or shows?:

MDF 07-12
lots of other shit

Favourite album ?:

Hell Awaits, Illusions, Anno Domini, Prophecies of a Dying World, All the Witches Dance, Goetia

Last Seen Wearing

I have not marked anything as currently worn yet! sorry!
Last logged in

3 days 3 hours ago

Member for

5 years 10 months

Upload stats

| Count | Type |
| --- | --- |
| 49 | TShirt or Longsleeve |

Upload trade status

| Count | Type |
| --- | --- |
| 8 | Sale or Trade |
| 41 | Not for sale or trade |

Bands uploaded

| Count | Band |
| --- | --- |
| 3 | Undergang |
| 3 | Mercyful Fate |
| 2 | Shitfucker |
| 2 | Morbid Angel |
| 2 | Mortician |
| 1 | Dead Congregation |
| 1 | Slaughter (Can) |
| 1 | Discharge |
| 1 | Sepultura |
| 1 | Nocturnal |
| 1 | Acephalix |
| 1 | Swallowed |
| 1 | Piss |
| 1 | Venom |
| 1 | Mortuary |
| 1 | Exciter |
| 1 | Hellhammer |
| 1 | Merciless |
| 1 | Motörhead |
| 1 | Avulsed |
| 1 | Morticious |
| 1 | Revenant |
| 1 | Eternal Darkness |
| 1 | Slayer |
| 1 | Kill |
| 1 | Abiosis |
| 1 | Nihilist |
| 1 | Nifelheim |
| 1 | Rottrevore |
| 1 | Vomitor |
| 1 | Sadus |
| 1 | Pungent Stench |
| 1 | Death |
| 1 | Riot |
| 1 | Master |
| 1 | Ripping Corpse |
| 1 | Abomination |
| 1 | Sewercide |
| 1 | Ossuary |
| 1 | Anialator |
| 1 | Autopsy |
| 1 | Pentacle |
| 1 | Disastrous Murmur |
| 1 | Ascended Dead |
| 1 | Sadistic Intent |
| 1 | Exmortis |
| 1 | Transgressor |

Show all bands

Friends


cenotap_h, Charred Remains