Kastelan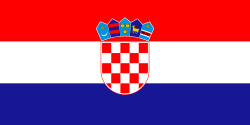 About
Tell us about yourself?:

21 yo concert photographer from Croatia. I work for several webzines from my country and abroad. I collect mostly merch from local shows, and because i get free entry through my job, i like to support bands through buying their merch. Its also a great way to chat with artists and managers.
I came here a couple of years ago and have been trading and selling my suff to other fans.
Also, if you are in a band, and reading this, feel free to contact me, and i can share your music in the Balkan region. Or get a beer if youre passing through croatia.

---WANT LIST---
PATCHES:
Morgoth-Odium
Omega-The Hell Patrol
Carcass patches
Napalm death patches
Sacred Reich patches
Entombed patches
Morbid Angel-Leading The Rats
•BACKPATCHES:
Autopsy
Morgoth - Resurrection absurd
Morbid Angel - Leading the rats
Sacred Reich - Surf Nicaragua (1990 or 2006)
•SHIRTS:
Woods of Ypres David Gold memoriam shirt
Surf Nicaragua shirt
•CDs
Thrawsunblat Wanderer on the continent of saplings
LPs
Woods IV: The Green Album

What's your reason for joining tshirtslayer?:

Do you goto any festivals or shows?:

I attended about 5 festivals and +100 gigs in the last two years, cant remember them all, but Brutal Assault was great every time.

Favourite album ?:

Woods IV: the green album

Which bands are you into?:

How did you find out about TShirtSlayer? :

Last Seen Wearing

I have not marked anything as currently worn yet! sorry!
Last logged in

1 month 2 days ago

Upload stats

| Count | Type |
| --- | --- |
| 2 | TShirt or Longsleeve |
| 15 | Patch |
| 2 | Battle Jacket |

Upload trade status

| Count | Type |
| --- | --- |
| 7 | Sale or Trade |
| 2 | Sale only |
| 10 | Not for sale or trade |

Bands uploaded

| Count | Band |
| --- | --- |
| 3 | Gorguts |
| 2 | Possessed |
| 2 | Tiamat |
| 2 | Dissection |
| 1 | Benediction |
| 1 | Blind Guardian |
| 1 | Gorefest |
| 1 | Tankard |
| 1 | Kolac |
| 1 | Ozzy Osbourne |
| 1 | Cannibal Corpsr |
| 1 | Asphyx |
| 1 | Great White |
| 1 | Voivod |
| 1 | Resurrection |
| 1 | Metallica |
| 1 | At The Gates |
| 1 | Tokyo Blade |
| 1 | Cathedral |
| 1 | Obituary |
| 1 | Hordes Of Satan |
| 1 | Morbid Angel |
| 1 | Carpathian Forest |
| 1 | Gwar |
| 1 | Gorgoroth |
| 1 | Deicide |
| 1 | Monstrosity |
| 1 | Unleashed |
| 1 | Slayer |
| 1 | Immolation |
| 1 | Bathory |
| 1 | Running Wild |

Show all bands

Member for

4 years 4 months

Is following...


Hell_Onyx, Human_Waste_, HMSolja, Kathulex