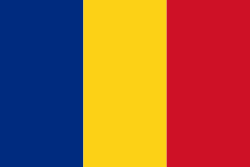 Jonathan666
Primary tabs
Trade history
This member does not yet have any sent trade reviews/history
About
Tell us about yourself?:

I am a wild wolf from Transylvania, dedicated to the powers of the occult, evil and darkness, fascinated by Satanism and Paganism, very much into Black Metal and all sorts of extreme stuff in general. Antichristian and anti-church motherfucker, born in 1983, I have been listening to Black Metal and Death Metal for over 20 years, as well as all sorts of bands from various metal genres. With some exceptions, I love almost all brutal forms of Metal - black, death, thrash, etc, but softer stuff as well, bands like Pink Floyd, Aerosmith, Guns N' Roses, Iron Maiden, Judas Priest, Tiamat, Nightwish, Theatre of Tragedy, Crematory, Nightingale, Aion, Godgory, Heavenwood, Dream Theater, Paradise Lost, Amorphis, etc.

What's your reason for joining tshirtslayer?:

To see as many rare and cool T-Shirts and Longsleeves as possible and to upload some of my own beauties.

Do you goto any festivals or shows?:

No, I'm not really crazy about going to concerts. There aren't even many here where I live, and those abroad are too expensive. I went to Metallica in 1999, it was the biggest concert I attended. Aside from that, I went to various local shows with local bands in my town. I enjoy a lot watching dozens of great concerts on YouTube: Wacken, Hellfest, Brutal Assault, etc

Which bands are you into?:

How did you find out about TShirtSlayer? :

Searching with Google Images for various T-Shirts.
Member for

7 months 1 week

Last logged in

41 sec ago