JackWizard
Trade history
2 items received from others
This member does not have any trade history.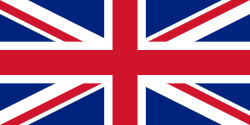 About
Tell us about yourself?:

19 years old,Living in the uk with a huge passion for finding and listening to new and old metal records.Currently love listening to Thrash metal bands as my go to choice.I collect CD,s Cassettes and Vinyls (when i can afford them).Also collect and buy alot of patches in the process of making my own jacket.I get into bands as i acquire there albums so i tend to pursue bands more when i already like something by them, i still have loads of bands to discover whether i like them or not!

Which bands are you into?:

Last Seen Wearing

I have not marked anything as currently worn yet! sorry!
Upload stats

| Count | Type |
| --- | --- |
| 61 | TShirt or Longsleeve |
| 27 | Tape / Vinyl / CD / Recording etc |
| 5 | Pin / Badge |
| 39 | Patch |
| 28 | Other Collectable |
| 1 | Battle Jacket |

Upload trade status

| Count | Type |
| --- | --- |
| 161 | Not for sale or trade |

Bands uploaded

| Count | Band |
| --- | --- |
| 25 | Anthrax |
| 14 | Death Angel |
| 14 | Metallica |
| 14 | Iron Maiden |
| 12 | Megadeth |
| 11 | Sepultura |
| 10 | Overkill |
| 10 | Power Trip |
| 9 | Nuclear Assault |
| 8 | Pantera |
| 7 | Annihilator |
| 7 | Exodus |
| 6 | Forbidden |
| 6 | Sacred Reich |
| 6 | EvilDead |
| 6 | Evile |
| 5 | Airbourne |
| 5 | Vio-Lence |
| 4 | Slayer |
| 4 | Voivod |
| 4 | Xentrix |
| 4 | Storm Troopers Of Death |
| 4 | Kreator |
| 4 | Havok |
| 4 | Testament |
| 3 | Acid Reign |
| 3 | Unleash The Archers |
| 3 | Soulfly |
| 3 | Betzefer |
| 3 | Destruction |
| 3 | Judas Priest |
| 2 | Kvelertak |
| 2 | Forbidden Evil |
| 2 | Enforced |
| 2 | Suicidal Tendencies |
| 2 | Toxik |
| 2 | Machine Head |
| 2 | Municipal Waste |
| 1 | Gwar |
| 1 | Cavalera Conspiracy |
| 1 | Heathen |
| 1 | Sodom |
| 1 | Alestorm |
| 1 | Gomorrah |
| 1 | Faith No More |
| 1 | Looking Into The Darkness |
| 1 | Queensryche |
| 1 | Wehrmacht |
| 1 | Anvil |
| 1 | Sanity Control |
| 1 | Exhorder |
| 1 | Solicitor |
| 1 | Method Of Destruction |
| 1 | Blood Feast |
| 1 | Dangerous |
| 1 | Earache |
| 1 | Ghost |
| 1 | Mystic Storm |
| 1 | D.A.M. |
| 1 | Virus |
| 1 | Iron Reagan |
| 1 | Obscene Extreme |
| 1 | Risk |
| 1 | Alien Weaponry |
| 1 | Tankard |
| 1 | Wolfblood |
| 1 | Metal Allegiance |
| 1 | Mordred |
| 1 | Dragonforce |
| 1 | Napalm Death |
| 1 | Overruled |
| 1 | Biohazard |
| 1 | Inhuman Nature |
| 1 | Metal Hammer Magazine |
| 1 | Wardance |

Show all bands

Last logged in

1 day 3 hours ago

Member for

1 year 9 months

Is following...

No friends added/following