Inhuman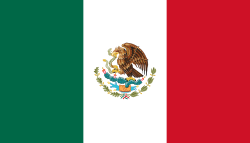 About
Tell us about yourself?:

A Mexican metalhead, I listen mainly Old School Death and Thrash Metal

What's your reason for joining tshirtslayer?:

Watching and sharing metal stuff

Favourite album ?:

Rigor Mortis - Rigor Mortis, Bolt Thrower - The IVth Crusade

Last Seen Wearing

I have not marked anything as currently worn yet! sorry!
Last logged in

1 month 3 weeks ago

Member for

6 years 5 months

Upload stats

| Count | Type |
| --- | --- |
| 37 | TShirt or Longsleeve |
| 5 | Tape / Vinyl / CD / Recording etc |
| 8 | Patch |
| 7 | Other Collectable |
| 5 | Battle Jacket |

Upload trade status

| Count | Type |
| --- | --- |
| 5 | Trade Only |
| 3 | Sale or Trade |
| 1 | Sale only |
| 53 | Not for sale or trade |

Bands uploaded

| Count | Band |
| --- | --- |
| 5 | Dismember |
| 5 | Kreator |
| 5 | Deceased |
| 4 | Morbid Angel |
| 4 | Rigor Mortis |
| 4 | Immolation |
| 4 | INCUBUS |
| 4 | Napalm Death |
| 4 | Entombed |
| 4 | Obituary |
| 4 | Annihilator |
| 4 | Iron Maiden |
| 3 | I |
| 3 | Ratos De Porão |
| 3 | Exumer |
| 3 | Saxon |
| 3 | Darkness |
| 3 | Nocturnal |
| 3 | Tankard |
| 3 | Morgoth |
| 3 | Ghost |
| 3 | Metallica |
| 3 | Monstrosity |
| 3 | Atrophy |
| 3 | Sodom |
| 3 | Massacre |
| 3 | Bolt Thrower |
| 3 | Asphyx |
| 3 | Unleashed |
| 3 | Grave |
| 3 | Atheist |
| 3 | Pestilence |
| 3 | Amorphis |
| 3 | Gorguts |
| 3 | Mortal Sin |
| 3 | Onslaught |
| 3 | Infernal Majesty |
| 2 | Pungent Stench |
| 2 | Protector |
| 2 | Nunslaughter |
| 2 | Deicide |
| 2 | Slaughter |
| 2 | Morbid Saint |
| 2 | Exodus |
| 2 | Bathory |
| 2 | Hellhammer |
| 2 | Anthrax |
| 2 | Ghoul |
| 2 | Possessed |
| 2 | Onkel Tom |
| 2 | Desaster |
| 2 | Benediction |
| 1 | Destruction |
| 1 | Ahvawe |
| 1 | Moonsorrow |
| 1 | Terrorizer |
| 1 | Master |
| 1 | Grendel |
| 1 | Mutilator |
| 1 | Brujeria |
| 1 | Hypocrysy |
| 1 | Aura Noir |
| 1 | Sabbat |
| 1 | Nuclear Assault |
| 1 | Pentagram |
| 1 | Sacrifice |
| 1 | Death Breath |
| 1 | Leather |
| 1 | Razor |
| 1 | Mayhem |
| 1 | Cadaver |
| 1 | Gammacide |
| 1 | Burzum |
| 1 | Black Sabbath |
| 1 | Death |
| 1 | At War |
| 1 | Testament |
| 1 | Cancer |
| 1 | Devastation |
| 1 | Sepultura |
| 1 | Swedish Death Metal |
| 1 | Deströyer 666 |
| 1 | The Exploited |
| 1 | Trollfest |
| 1 | Attomica |
| 1 | Mercyful Fate |
| 1 | Resurrection |
| 1 | Sacred Reich |
| 1 | Isengard |
| 1 | Celtic Frost |
| 1 | Vampire |
| 1 | Motörhead |
| 1 | Slayer |
| 1 | Angel Witch |
| 1 | Autopsy |
| 1 | Misfits |
| 1 | Thyrfing |
| 1 | Saint Vitus |
| 1 | Ketzer |
| 1 | Ripping Corpse |
| 1 | EvilDead |
| 1 | Venom |
| 1 | Kiss |
| 1 | Onkel Tom |
| 1 | Megadeth |
| 1 | Sarcofago |
| 1 | Carcass |

Show all bands

Friends


Hell_Onyx, Reborninblasphemy666, Deathamphetamine666, Thrashmaniacfelipe, CEROXER, Zombie_Thrasher