infestdead
Trade history
7 items received from others.
This member does not have any trade history.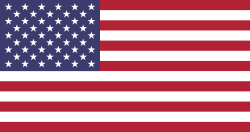 About
Tell us about yourself?:

I am 29 and love death metal and extreamly love swedish death metal,, skulls, and old cars

What's your reason for joining tshirtslayer?:

seeing the rarest stuff and to do a bit of buying and trading

Do you goto any festivals or shows?:

Any chance I get I tend to have to travel for shows, tulsa is not a very popular metal spot so I try and hit any killer show within 5 hours of here and Maryland Deathfest twice so far

Favourite album ?:

Bloodbath - nightmares made flesh / At the Gates - slaughter of the soul / unleashed - sworn alliance / morbid angel - blessed are the sick just to name a few

Which bands are you into?:

How did you find out about TShirtSlayer? :

Last Seen Wearing

I have not marked anything as currently worn yet! sorry!
Last logged in

13 hours 48 min ago

Member for

6 years 4 months

Upload stats

| Count | Type |
| --- | --- |
| 101 | TShirt or Longsleeve |
| 4 | Tape / Vinyl / CD / Recording etc |
| 156 | Patch |
| 20 | Other Collectable |
| 3 | Hooded Top |

Upload trade status

| Count | Type |
| --- | --- |
| 5 | Sale or Trade |
| 279 | Not for sale or trade |

Bands uploaded

| Count | Band |
| --- | --- |
| 27 | Bloodbath |
| 26 | Morbid Angel |
| 13 | At The Gates |
| 13 | Carcass |
| 11 | Death |
| 9 | Gruesome |
| 9 | Deicide |
| 8 | Dismember |
| 7 | Grave |
| 7 | Grotesque |
| 6 | Cannibal Corpse |
| 6 | Wombbath |
| 6 | Unleashed |
| 6 | Suffocation |
| 5 | Slayer |
| 5 | Krisiun |
| 5 | Hellhammer |
| 5 | Amon Amarth |
| 4 | Torture Division |
| 4 | Vore |
| 4 | Vital Remains |
| 4 | Demonical |
| 3 | Hypocrisy |
| 3 | Kataklysm |
| 3 | Sinister |
| 3 | Brutality |
| 3 | Seance |
| 3 | Exhumed |
| 3 | Macabra |
| 3 | Under The Church |
| 3 | Behemoth |
| 3 | Vader |
| 3 | Horrendous |
| 3 | Entombed |
| 3 | Infestdead |
| 2 | Nirvana |
| 2 | Gatecreeper |
| 2 | Watain |
| 2 | Jungle Rot |
| 2 | Repulsion |
| 2 | Necrot |
| 2 | Incantation |
| 2 | Bloodsoaked |
| 2 | Ghoul |
| 2 | God Macabre |
| 2 | Grave Wax |
| 2 | Interment |
| 2 | Carnal Tomb |
| 2 | Crematory |
| 2 | Mortician |
| 2 | Godhate |
| 2 | Torture Killer |
| 2 | Decrepit Birth |
| 2 | Death Breath |
| 1 | Ribspreader |
| 1 | Carnage |
| 1 | In Battle |
| 1 | Six Feet Under |
| 1 | The Zenith Passage |
| 1 | Skinless |
| 1 | Immolation |
| 1 | Fleshgod Apocalypse |
| 1 | Coffins |
| 1 | The Kennedy Veil |
| 1 | Dethklok |
| 1 | Malevolent Creation |
| 1 | Entombed A.D. |
| 1 | Cryptopsy |
| 1 | Enslaved |
| 1 | Lock Up |
| 1 | Vanhelgd |
| 1 | Exmortis |
| 1 | Entombed Ad |
| 1 | Nihilist |
| 1 | Autopsy |
| 1 | Anatomia |
| 1 | Vomitory |
| 1 | Micawber |
| 1 | Gravesite |
| 1 | Liars In Wait |
| 1 | Obituary |
| 1 | Dying Fetus |
| 1 | Disincarnate |
| 1 | Cemetary |
| 1 | Decibel Magazine |
| 1 | Darkcide |

Show all bands

Friends


infestdead, BeefCakeAssThrash, exumer_09