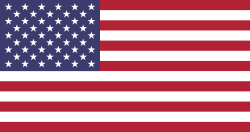 hectormetallica123
Primary tabs
Trade history
23 items received from others. This member does not yet have any sent trade reviews/history
About
Tell us about yourself?:

My name is Hector Diaz and i live in Wilmington,ca
Ex Vocalist for Iron Blade

What's your reason for joining tshirtslayer?:

To Post my shit!!! hahaha

Do you goto any festivals or shows?:

Thrasho De Mayo V(Evil Dead)
Metallica,(2X)
Machine head,
Volbeat
Suicidal Tendencies,Danzig,TSOL,Pennywise
Slayer(2X)
Megadeth(3X)
Testament
D.R.I.(3X)
Anthrax(2x)
Summer holocaust
Anvil(2x)
Deathriders(Neil turbin playing the whole fistful of metal)
Evildead(3x)
Destruction
Heathen
Possessed(3x)
Overkill(3x)
Agent Steel(2x)
Hirax(3X)
The Casualties (2x)
Angry Somoans
JFA
Judas Priest(3x)
Thin Lizzy
Black label society
Autopsy
Incantation
Ska wars
English Dogs
Deicide
Municipal Waste(2x)
Iron Maiden(2x)
Kreator
Accept
midnight
Sacred Reich (2x)
Exodus(3X)(with zetro and Rob dukes)
Ghost(2x)
Morbid Saint(2x)
M.O.D.
Motörhead (2x)
Cannibal Corpse
Napalm Death
Immolation
Whiplash (2X)
Metal Church(opened up for them when they had Ronny )with mike Howe second time I seen them)
Black Sabbath(2x)
Saxon (2x)
Helloween(2x) ( with kai hansen and michael kiske)
Diamond Head(2x)
Raven(2X)
Angeles Del Infierno( con Linan roll)
Morbid Angel
warbringer
fueled by fire
merciless death
Witchaven
Toxic Holocaust
Motley Crüe
Grim Reaper(2x)
KISS
Def Leppard
Flotsam & Jetsam(2x)
Quiet Riot
Deep Purple
Exumer
Satan(2x)
Massacre
Obituary
Death (Death To All)
Artillery
Onslaught
Mayhem
Watain
Doro(2X)(playing all of triumph of agony)
Dokken
Van Halen
Krokus
Riot
Scorpions<3
King Diamond
Death Angel
Venom (2x) (2/3 mantas and abbaddon
Enforcer
Power From Hell(2x)
Exciter(2x)
Atrophy
Armored Saint
Deströyer 666
Omen
Thrust
Mindless Sinner
Cirith Ungol
Eliminate (Don Doty of Dark angel performing dark angel songs )
Ruthless
UDO (playing an all accept set)
Uli John Roth (Tokyo tapes scorpions revisited )
Jag Panzer
Bitch
Wehrmacht
Jaguar (power games set)
Manilla Road
Transmetal
Terrorizer
Power Trip
Body Count
Ozzy Osbourne
Nuclear Assault
Deathhammer
Deceased
Blood Feast
Nasty Savage
Razor
Sabbat
Demolition Hammer
Cloven Hoof
Destructor
Iron Angel
Cryptic slaughter aka low life
Carcass
Toxik (2x)
At War
Exhorder
Beowülf
Metalucifer (2x) (they played heavy metal Hunter cuz gezol is metalucifer his side project) actual metalucifer playing the second time
Vio-lence (2x)( all the members played world in a world with Sean killian on stage but he couldn't sing due to his illness but rob flynn ,Dean Dell ,perry Strickland and Phil demmel played so it was vio-lence ! \m/ second time with sean killian singing
Dio Returns (Dio hologram with some dio members still regret not seeing dio in 2008 cuz i had no ride )

How did you find out about TShirtSlayer? :

i heard u guys from my friend.
Member for

11 years 3 months

Last logged in

2 weeks 5 days ago