heavymanu
Trade history
3 pending seller/trader reviews
10 great seller/trader reviews
7 items received from others
More info click here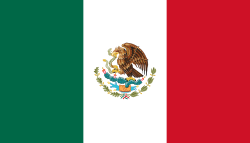 About
Tell us about yourself?:

I'm from Mexico, I have 22 years, my father is metalhead so I like the metal since childhood, I collect patches for 6 years and my favorite is the heavy metal genre.

What's your reason for joining tshirtslayer?:

I would like to meet new people, share things and get things in different countries.

Do you goto any festivals or shows?:

I attended the Hell and heaven in Mexico, a motley crue tour and kiss and many local bands.

How did you find out about TShirtSlayer? :

a friend recommended it to me

Last Seen Wearing

I have not marked anything as currently worn yet! sorry!
Upload stats

| Count | Type |
| --- | --- |
| 1 | Tape / Vinyl / CD / Recording etc |
| 2 | Pin / Badge |
| 102 | Patch |
| 1 | Other Collectable |
| 5 | Battle Jacket |

Upload trade status

| Count | Type |
| --- | --- |
| 2 | Trade Only |
| 1 | Sale or Trade |
| 108 | Not for sale or trade |

Bands uploaded

| Count | Band |
| --- | --- |
| 20 | Judas Priest |
| 4 | King Diamond |
| 4 | Slayer |
| 4 | Iron Maiden |
| 3 | Demon Eyes |
| 3 | Kreator |
| 3 | W.A.S.P. |
| 3 | Dio |
| 3 | Satan |
| 2 | Rainbow |
| 2 | Helloween |
| 2 | Sodom |
| 2 | Testament |
| 2 | Risk |
| 2 | Tokyo Blade |
| 2 | Destruction |
| 2 | Metalucifer |
| 2 | Morbid Saint |
| 2 | Cancer |
| 2 | Death |
| 2 | Megadeth |
| 2 | Mercyful Fate |
| 2 | Motörhead |
| 2 | Exciter |
| 2 | Metallica |
| 2 | Anthrax |
| 2 | Virtue |
| 1 | Death Angel |
| 1 | Samson |
| 1 | Queensryche |
| 1 | U.D.O. |
| 1 | Bon Jovi |
| 1 | Cirith Ungol |
| 1 | Loudness |
| 1 | Suicidal Tendencies |
| 1 | ADX |
| 1 | Kiss |
| 1 | Voivod |
| 1 | D.R.I. |
| 1 | Krokus |
| 1 | Griffin |
| 1 | Spider |
| 1 | Dark Angel |
| 1 | Morbid Angel |
| 1 | Picture |
| 1 | Girlschool |
| 1 | Living Death |
| 1 | Exodus |
| 1 | Toxik |
| 1 | Witchfynde |
| 1 | Bathory |
| 1 | Etc |
| 1 | Exumer |
| 1 | Sacred Reich |
| 1 | AC/DC |
| 1 | Dokken |
| 1 | Whiplash |
| 1 | Saxon |
| 1 | Ostrogoth |
| 1 | Mötley Crüe |
| 1 | Blue Öyster Cult |
| 1 | Dismember |
| 1 | Possessed |
| 1 | Accept |
| 1 | Riot |
| 1 | Venom |
| 1 | Sepultura |
| 1 | Crimson Glory |
| 1 | Running Wild |
| 1 | Pantera |
| 1 | Rage |
| 1 | Heavy Load |
| 1 | Rush |
| 1 | Obituary |
| 1 | Flotsam And Jetsam |
| 1 | Diamond Head |
| 1 | Celtic Frost |
| 1 | Metal Church |
| 1 | Atrophy |
| 1 | Annihilator |
| 1 | Darkness |
| 1 | Grim Reaper |
| 1 | Manilla Road |
| 1 | H-Bomb |
| 1 | Tankard |
| 1 | Dark Star |
| 1 | Scorpions |

Show all bands

Last logged in

10 hours 34 min ago

Member for

5 years 8 months

Is following...


music4u, MayhemWithKang, Stormbringer81, Hell_Onyx, Bitch Butcher