hateandwhiskey
Trade history
1 items received from others.
This member does not have any trade history.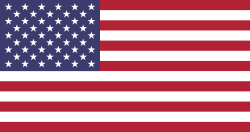 About
Tell us about yourself:

Live in Michigan, USA. Biggest enjoyment is METAL, going to shows, Favorite bands: Alice Cooper, Motorhead, Nashville Pussy (everything with the king of hillbilly cowpunk Blaine Cartright), Maiden, Priest, Butcher Babies, THC, Uncle Ted, AC-DC, WASP, Testament, Dope, Jackyl, Slayer, Faster Pussycat, whatever, just make it loud and rude. Got allmy shirts fromthe 80's to present. The battlejackets are relatively new to me but I've built a couple and am working on more.

What's your reason for joining tshirtslayer?:

Love seeing the battlejackets built by others, they are actually works of art! Want to share mine and chat with likeminded others .

Do you goto any festivals or shows?:

HELL YEAH!!! Never miss a Mayhem, been to most Ozzfests, see tons of shows. Alice 26 times. Love intimate bar gigs. Live in the U.S. so don't get to see the festavals, famous in therest of the Metal loving world.

Favourite album ?:

Raise Your Fist And Yell, Alice Cooper

Which bands are you into?:

How did you find out about TShirtSlayer? :

came up on a yahoo search for Butcher Babies patch

Last Seen Wearing

I have not marked anything as currently worn yet! sorry!
This user is having email problems! They might not receive your notifications / messages for now.
Last logged in

3 days 3 hours ago

Member for

2 years 6 months

Upload stats

| Count | Type |
| --- | --- |
| 114 | TShirt or Longsleeve |
| 4 | Tape / Vinyl / CD / Recording etc |
| 2 | Pin / Badge |
| 10 | Patch |
| 38 | Other Collectable |
| 9 | Battle Jacket |

Upload trade status

| Count | Type |
| --- | --- |
| 177 | Not for sale or trade |

Bands uploaded

| Count | Band |
| --- | --- |
| 43 | Alice Cooper |
| 25 | Motörhead |
| 14 | Nashville Pussy |
| 11 | Jackyl |
| 10 | Butcher Babies |
| 7 | Iron Maiden |
| 7 | Dope |
| 6 | Rob Zombie |
| 6 | Faster Pussycat |
| 5 | Slayer |
| 5 | Ted Nugent |
| 5 | Megadeth |
| 5 | Metallica |
| 4 | Mötley Crüe |
| 4 | Anthrax |
| 4 | Against The Grain |
| 4 | Ozzy Osbourne |
| 3 | Battlecross |
| 3 | Lemmy |
| 2 | Damageplan |
| 2 | Machine Head |
| 2 | Sevendust |
| 2 | Dio |
| 2 | Huntress |
| 2 | Reverend Horton Heat |
| 2 | None |
| 2 | Valient Thorr |
| 2 | Testament |
| 2 | Black Sabbath |
| 2 | Hatebreed |
| 1 | Lamb Of God |
| 1 | Texas Hippie Coalition |
| 1 | Heaven & Hell |
| 1 | Emmure |
| 1 | 3 Inches Of Blood |
| 1 | Tshirtslayer |
| 1 | Big Ass Bus Driver |
| 1 | Five Finger Death Punch |
| 1 | Tool |
| 1 | Avenge Sevenfold |
| 1 | Kung Fu Diesel |
| 1 | S.O.D. |
| 1 | Life Of Agony |
| 1 | Body Count |
| 1 | Exodus |
| 1 | System Of A Down |
| 1 | Unknown Hinson |
| 1 | Born Of Osiris |
| 1 | INCUBUS |
| 1 | Tyrant |
| 1 | Lucky Tubb |
| 1 | Melvins |
| 1 | Nova Blast |
| 1 | D.J. Ashba |
| 1 | Lacuna Coil |
| 1 | Motionless In White |
| 1 | Soulfly |
| 1 | Novena Vendetta |
| 1 | Clockwise |
| 1 | Thrown Into Exile |
| 1 | Snot |
| 1 | Limp Bizkit |
| 1 | Dead Eyes Always Dreaming |
| 1 | Attika 7 |
| 1 | Volbeat |
| 1 | Coal Chamber |
| 1 | Twisted Sister |
| 1 | Dragonforce |
| 1 | M.O.D. |
| 1 | Steel Panther |
| 1 | Ultraspank |
| 1 | Danzig |
| 1 | Aerosmith |
| 1 | Mastodon |
| 1 | Cradle Of Filth |
| 1 | Monster Voodoo Machine |
| 1 | Overkill |
| 1 | Hollywood Vampires |
| 1 | Children Of Bodom |
| 1 | Kilgore |
| 1 | Jesse James Dupree |
| 1 | Sons Of Texas |
| 1 | Amon Amarth |
| 1 | The Raskins |
| 1 | Dee Snider's SMFs |
| 1 | Behemoth |
| 1 | The Showdown |
| 1 | Marilyn Manson |
| 1 | Pantera |
| 1 | Job For A Cowboy |
| 1 | Kid Rock |

Show all bands

Friends


StefanosAnthony, Lady.O, EnergeticCrab, Warion, Axiom Heroine, Gina Bloodlust, RockerChick, BlackMetalHailey, HeavyMetalFever, Nater90, kimo, micHELLe, NIGHTRIDER, metalkenobi, annbathory, Judas Priestess, gorgoroth666, ChainTheSun, Kilmister, odder7, satanicbloodgoat, Cannibal Lecter, burnawitchforjesus