gynecrologist

gynecrologist
is a TShirtSlayer supporter and wields the mighty sword!

Trade history
3 items received from others
This member does not have any trade history.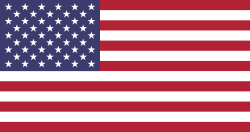 About
Tell us about yourself?:

DOOM DEATH GOREGRIND (old fucking school)

WANT Bal-Sagoth shirts, Mortician shirts,

What's your reason for joining tshirtslayer?:

look at and post some shit buy/ sell some shit

Do you goto any festivals or shows?:

Some Milwaukee Metal Fests in the 90s and early 2000s, shows locals and whatever good comes to town, and generally underground shit is whats good.

Favourite album ?:

ASPHYX the Rack, LDOH The Sound of Rancid Juices, Disgorge (mex) Chronic Corpora Infest, BAL-SAGOTH A Black Moon Broods over Lemuria, BLOODTHORN In the Shadow of Your Black Wings

Which bands are you into?:

How did you find out about TShirtSlayer? :

Don't remember, prob looking for some old shirts I used to have.
Upload stats

| Count | Type |
| --- | --- |
| 387 | TShirt or Longsleeve |
| 2 | Tape / Vinyl / CD / Recording etc |
| 3 | Pin / Badge |
| 12 | Patch |
| 6 | Other Collectable |
| 9 | Hooded Top |
| 4 | Battle Jacket |

Upload trade status

| Count | Type |
| --- | --- |
| 3 | Sold |
| 3 | Sale or Trade |
| 5 | Sale only |
| 412 | Not for sale or trade |

Bands uploaded

| Count | Band |
| --- | --- |
| 48 | Mortician |
| 21 | Incantation |
| 16 | Unleashed |
| 13 | Asphyx |
| 12 | Bal-Sagoth |
| 9 | Slayer |
| 9 | Mortiis |
| 8 | Obituary |
| 8 | Devourment |
| 7 | Conan |
| 7 | Grave |
| 7 | Exhumed |
| 6 | DISGORGE (MEX) |
| 6 | Last Days Of Humanity |
| 6 | Candlemass |
| 6 | Deterioration |
| 6 | Manowar |
| 5 | Hooded Menace |
| 5 | Cathedral |
| 5 | Carcass |
| 4 | Gorgasm |
| 4 | Cannibal Corpse |
| 4 | Autopsy |
| 4 | Spectral Voice |
| 4 | Plasma |
| 4 | Sepultura |
| 4 | Bloodthorn |
| 3 | Metallica |
| 3 | Metallagher |
| 3 | Gut |
| 3 | Dead Infection |
| 3 | Bolt Thrower |
| 3 | Coffins |
| 3 | Petrification |
| 3 | Macabre |
| 3 | Paradise Lost |
| 2 | Impetigo |
| 2 | VolsungaSaga |
| 2 | Void Rot |
| 2 | Putrid Pile |
| 2 | EMBALMER |
| 2 | Dead Grandma |
| 2 | Eternal Champion |
| 2 | Cock And Ball Torture |
| 2 | Mythic |
| 2 | Haemorrhage |
| 2 | Impaled |
| 2 | GENERAL SURGERY |
| 2 | Samael |
| 2 | Deicide |
| 2 | Old Man's Child |
| 2 | Druid Lord |
| 2 | Decomposing Serenity |
| 2 | Immolation |
| 2 | Novembers Doom |
| 2 | Celtic Frost |
| 2 | Pathologist |
| 2 | My Dying Bride |
| 2 | Amorphis |
| 2 | Domine |
| 2 | Rotting Christ |
| 2 | Gruesome Stuff Relish |
| 2 | Cenotaph |
| 2 | Neurosis |
| 2 | Lords Of The Trident |
| 2 | Portal |
| 2 | Sikfuk |
| 2 | Thorr's Hammer |
| 2 | Anal Blast |
| 2 | Esoteric |
| 2 | Tomb Mold |
| 2 | Lividity |
| 2 | Dying Fetus |
| 1 | Corpse Gristle Records |
| 1 | Demilich |
| 1 | MacSabbath |
| 1 | Embryonic Devourment |
| 1 | Xysma |
| 1 | Putrescence |
| 1 | Devo |
| 1 | Aberrant |
| 1 | Avulsed |
| 1 | Pestilence |
| 1 | Cryptual |
| 1 | Nak'ay |
| 1 | Sanitys Dawn |
| 1 | Darge |
| 1 | Metalachi |
| 1 | Daigoro |
| 1 | Ahumado Granujo |
| 1 | Entombed |
| 1 | T.D.E.B.N. |
| 1 | Motörhead |
| 1 | Mac Sabbath |
| 1 | Black Sabbath |
| 1 | Fister |
| 1 | Hymen Holocaust |
| 1 | VILE |
| 1 | Mindrot |
| 1 | Necros Christos |
| 1 | Bastard Noise |
| 1 | Okilly Dokilly |
| 1 | Mortal Decay |
| 1 | Regurgitate |
| 1 | Primitive Man |
| 1 | Today Is The Day |
| 1 | Entombed A.D. |
| 1 | Possessed |
| 1 | Gore Beyond Necropsy |
| 1 | Infestdead |
| 1 | Decomposed |
| 1 | Anatomia |
| 1 | Vomitoma |
| 1 | Death Metal |
| 1 | Moonsorrow |
| 1 | Hemdale |
| 1 | Exodus |
| 1 | Necrophagia |
| 1 | NYDM |
| 1 | Brujeria |
| 1 | Milwalkee Metal Fest |
| 1 | Squash Bowels |
| 1 | Repulsion |
| 1 | Waco Jesus |
| 1 | Sortilege |
| 1 | Moonspell |
| 1 | Face Of Oblivion |
| 1 | In Defence |
| 1 | Suffocation |
| 1 | Ghoul |
| 1 | US Army |
| 1 | Desecration |
| 1 | Hatred |
| 1 | Catasexual Urge Motivation |
| 1 | Disembowelment |
| 1 | Bodies Lay Broken |
| 1 | Hyperemesis |
| 1 | Bell Witch |
| 1 | Mordwolf |
| 1 | Crytopsy |
| 1 | Echoes From The Fallen |
| 1 | Overkill |
| 1 | Ross The Boss |
| 1 | Vader |
| 1 | Deranged |
| 1 | Eternal Dirge |
| 1 | Invidiosus |
| 1 | Flesh Parade |
| 1 | Edge Of Sanity |
| 1 | Atrocity |
| 1 | Machetazo |
| 1 | Fleshgrind |
| 1 | Anathema |
| 1 | Sonne Adam |
| 1 | Sublime Cadaveric Decomposition |
| 1 | Sulfuric Cautery |
| 1 | Pathology |
| 1 | Enabler |
| 1 | Tumour |
| 1 | Canyon Of The Skull |
| 1 | Averse Sefira |
| 1 | Sarcofago |
| 1 | Sacred Reich |
| 1 | Sodom |
| 1 | Innsmouth |
| 1 | Brighter Death Now |
| 1 | Testament |
| 1 | Fear Factory |
| 1 | Nunslaughter |
| 1 | Dismembered Fetus |
| 1 | RETCH |
| 1 | No Funeral |
| 1 | The County Medical Examiners |
| 1 | Witchden |
| 1 | Ossuary |

Show all bands

Last logged in

8 hours 3 min ago

Member for

11 years 11 months

Is following...

No friends added/following