gynecrologist
Trade history
1 items received from others.
This member does not have any trade history.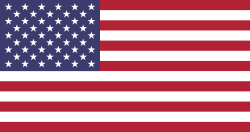 About
Tell us about yourself?:

DOOM DEATH GOREGRIND (old fucking school)

WANT Bal-Sagoth shirts (original Black Moon Broods...), Mortician shirts,

What's your reason for joining tshirtslayer?:

look at and post some shit buy/ sell some shit

Do you goto any festivals or shows?:

Some Milwaukee metal fests in the 90s and early 2000s, shows locals and whatever good comes to town. Planning on going to California Deathfest Summer 2019 (Mortician and Grave headlining).

Favourite album ?:

ASPHYX the Rack/Asphyx, LDOH The Sound of Rancid Juices, Disgorge (mex) Chronic Corpora Infest

Which bands are you into?:

How did you find out about TShirtSlayer? :

Don't remember, prob looking for some old shirts I used to have.
Last logged in

1 day 1 hour ago

Upload stats

| Count | Type |
| --- | --- |
| 315 | TShirt or Longsleeve |
| 1 | Tape / Vinyl / CD / Recording etc |
| 8 | Patch |
| 3 | Other Collectable |
| 6 | Hooded Top |
| 4 | Battle Jacket |

Upload trade status

| Count | Type |
| --- | --- |
| 2 | Sold |
| 4 | Sale or Trade |
| 5 | Sale only |
| 326 | Not for sale or trade |

Bands uploaded

| Count | Band |
| --- | --- |
| 38 | Mortician |
| 18 | Incantation |
| 14 | Unleashed |
| 11 | Asphyx |
| 8 | Bal-Sagoth |
| 8 | Slayer |
| 8 | Obituary |
| 7 | Grave |
| 6 | Candlemass |
| 6 | Devourment |
| 6 | DISGORGE (MEX) |
| 6 | Last Days Of Humanity |
| 5 | Cathedral |
| 5 | Manowar |
| 5 | Carcass |
| 4 | Hooded Menace |
| 4 | Autopsy |
| 4 | Deterioration |
| 4 | Plasma |
| 4 | Sepultura |
| 4 | Gorgasm |
| 3 | Gut |
| 3 | Conan |
| 3 | Bolt Thrower |
| 3 | Coffins |
| 3 | Petrification |
| 3 | Macabre |
| 3 | Exhumed |
| 3 | Paradise Lost |
| 3 | Cannibal Corpse |
| 3 | Metallagher |
| 2 | Putrid Pile |
| 2 | EMBALMER |
| 2 | Samael |
| 2 | Impaled |
| 2 | Dead Infection |
| 2 | GENERAL SURGERY |
| 2 | Deicide |
| 2 | Old Man's Child |
| 2 | Druid Lord |
| 2 | Decomposing Serenity |
| 2 | Novembers Doom |
| 2 | Immolation |
| 2 | Celtic Frost |
| 2 | Pathologist |
| 2 | Amorphis |
| 2 | Rotting Christ |
| 2 | Bloodthorn |
| 2 | Neurosis |
| 2 | Gruesome Stuff Relish |
| 2 | Cenotaph |
| 2 | Portal |
| 2 | Sikfuk |
| 2 | Anal Blast |
| 2 | Lividity |
| 2 | Impetigo |
| 2 | Metallica |
| 2 | VolsungaSaga |
| 1 | Ahumado Granujo |
| 1 | Sanitys Dawn |
| 1 | Darge |
| 1 | Metalachi |
| 1 | Daigoro |
| 1 | VILE |
| 1 | Entombed |
| 1 | T.D.E.B.N. |
| 1 | Motörhead |
| 1 | Mac Sabbath |
| 1 | Black Sabbath |
| 1 | Fister |
| 1 | Hymen Holocaust |
| 1 | Haemorrhage |
| 1 | Mindrot |
| 1 | Cock And Ball Torture |
| 1 | Necros Christos |
| 1 | Bastard Noise |
| 1 | Okilly Dokilly |
| 1 | Mythic |
| 1 | Mortal Decay |
| 1 | Regurgitate |
| 1 | Today Is The Day |
| 1 | Entombed A.D. |
| 1 | Possessed |
| 1 | Gore Beyond Necropsy |
| 1 | Mortiis |
| 1 | Death Metal |
| 1 | Decomposed |
| 1 | Anatomia |
| 1 | Moonsorrow |
| 1 | Hemdale |
| 1 | Exodus |
| 1 | Necrophagia |
| 1 | NYDM |
| 1 | Sortilege |
| 1 | Milwalkee Metal Fest |
| 1 | Spectral Voice |
| 1 | Squash Bowels |
| 1 | Repulsion |
| 1 | Ghoul |
| 1 | Moonspell |
| 1 | Face Of Oblivion |
| 1 | My Dying Bride |
| 1 | In Defence |
| 1 | Hyperemesis |
| 1 | US Army |
| 1 | Desecration |
| 1 | Hatred |
| 1 | Catasexual Urge Motivation |
| 1 | Disembowelment |
| 1 | Bodies Lay Broken |
| 1 | Bell Witch |
| 1 | Mordwolf |
| 1 | Crytopsy |
| 1 | Echoes From The Fallen |
| 1 | Overkill |
| 1 | Fleshgrind |
| 1 | Vader |
| 1 | Deranged |
| 1 | Eternal Dirge |
| 1 | Invidiosus |
| 1 | Flesh Parade |
| 1 | Edge Of Sanity |
| 1 | Tumour |
| 1 | Machetazo |
| 1 | Thorr's Hammer |
| 1 | Anathema |
| 1 | Sonne Adam |
| 1 | Sublime Cadaveric Decomposition |
| 1 | Sulfuric Cautery |
| 1 | Pathology |
| 1 | Enabler |
| 1 | Tomb Mold |
| 1 | Averse Sefira |
| 1 | Sarcofago |
| 1 | Esoteric |
| 1 | Sacred Reich |
| 1 | Sodom |
| 1 | Innsmouth |
| 1 | Testament |
| 1 | Fear Factory |
| 1 | Nunslaughter |
| 1 | Dismembered Fetus |
| 1 | RETCH |
| 1 | Dying Fetus |
| 1 | No Funeral |
| 1 | The County Medical Examiners |
| 1 | Putrescence |
| 1 | Corpse Gristle Records |
| 1 | Demilich |
| 1 | MacSabbath |
| 1 | Embryonic Devourment |
| 1 | Pestilence |
| 1 | Aberrant |
| 1 | Avulsed |

Show all bands

Member for

10 years 3 months

Is following...

No friends added/following