Gwynbleidd
Trade history
1 pending seller/trader reviews
16 great seller/trader reviews
0 items received from others
More info click here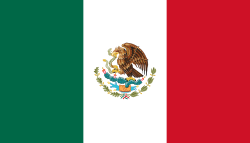 About
Tell us about yourself?:

I like heavy, Thrash, death, doom, black, speed, some power and goth bands

What's your reason for joining tshirtslayer?:

I would like to trade and sell

Do you goto any festivals or shows?:

Which bands are you into?:

How did you find out about TShirtSlayer? :

Searching on the Internet

Last Seen Wearing

I have not marked anything as currently worn yet! sorry!
Upload stats

| Count | Type |
| --- | --- |
| 55 | TShirt or Longsleeve |
| 1 | Pin / Badge |
| 203 | Patch |
| 3 | Other Collectable |
| 2 | Hooded Top |

Upload trade status

| Count | Type |
| --- | --- |
| 1 | Trade Only |
| 6 | Sold |
| 256 | Sale or Trade |
| 1 | Not for sale or trade |

Bands uploaded

| Count | Band |
| --- | --- |
| 9 | Bolt Thrower |
| 9 | Judas Priest |
| 8 | Iron Maiden |
| 6 | Motörhead |
| 6 | Sleep |
| 5 | Testament |
| 5 | Manilla Road |
| 5 | Iced Earth |
| 5 | Slayer |
| 4 | Obituary |
| 3 | Asphyx |
| 3 | Megadeth |
| 3 | Sepultura |
| 3 | Death |
| 3 | W.A.S.P. |
| 3 | Metallica |
| 3 | Afflicted |
| 3 | Annihilator |
| 3 | In Solitude |
| 2 | Blasphemy |
| 2 | Manowar |
| 2 | Tankard |
| 2 | Agent Steel |
| 2 | Fifth Angel |
| 2 | Metal Church |
| 2 | Bathory |
| 2 | Watain |
| 2 | Type O Negative |
| 2 | Pestilence |
| 2 | Steeler |
| 2 | Airbourne |
| 2 | Pathfinder |
| 2 | King Diamond |
| 2 | Enforcer |
| 2 | Aura Noir |
| 2 | Venom |
| 2 | Candlemass |
| 2 | Crucified Barbara |
| 2 | Entombed |
| 2 | Blind Guardian |
| 2 | Taake |
| 2 | Desaster |
| 2 | Grave |
| 2 | Autopsy |
| 2 | Artillery |
| 2 | Keel |
| 2 | Feral |
| 1 | Havok |
| 1 | Children Of Bodom |
| 1 | Hypocrisy |
| 1 | Bloodshot Dawn |
| 1 | Halford |
| 1 | Belphegor |
| 1 | Six Feet Under |
| 1 | Doro |
| 1 | Gmma Ray |
| 1 | Blues Pills |
| 1 | Windir |
| 1 | Battle Beast |
| 1 | Mystic Prophecy |
| 1 | Gwar |
| 1 | Bruce Dickinson |
| 1 | Helloween |
| 1 | Def Leppard |
| 1 | Gamma Ray |
| 1 | Count Raven |
| 1 | Twisted Sister |
| 1 | Lords Of The Crimson Alliance |
| 1 | Pain |
| 1 | Warlord |
| 1 | Satanic Warmaster |
| 1 | Protector |
| 1 | Mötley Crüe |
| 1 | Fates Warning |
| 1 | Wolves In The Throne Room |
| 1 | Cannabis Corpse |
| 1 | Stryper |
| 1 | Solitude Aeternus |
| 1 | Skull Fist |
| 1 | Onkel Tom Angelripper |
| 1 | Loudness |
| 1 | YOB |
| 1 | Wintersun |
| 1 | Crimson Glory |
| 1 | Comecon |
| 1 | Mayhem |
| 1 | Arkona |
| 1 | Death Angel |
| 1 | Cloven Hoof |
| 1 | Queensryche |
| 1 | Ghost |
| 1 | Adrenicide |
| 1 | Tyr |
| 1 | Forbidden |
| 1 | Convulse |
| 1 | Invocator |
| 1 | Castle |
| 1 | Battleaxe |
| 1 | Fist |
| 1 | Brujeria |
| 1 | Chastain |
| 1 | Moonsorrow |
| 1 | Omen |
| 1 | Cemetary |
| 1 | Dark Angel |
| 1 | Gorgoroth |
| 1 | Graven Image |
| 1 | Diamember |
| 1 | Skid Row |
| 1 | Dorsal Atlantica |
| 1 | Valor |
| 1 | Necrosanct |
| 1 | Cattle Decapitation |
| 1 | Dismember |
| 1 | Tribulation |
| 1 | Sacred Reich |
| 1 | Strana Officina |
| 1 | Immortal |
| 1 | INCUBUS |
| 1 | Pentagram |
| 1 | Hyborian Steel |
| 1 | Anthares |
| 1 | Cryptopsy |
| 1 | Night Demon |
| 1 | Dissection |
| 1 | 1349 |
| 1 | Sodom |
| 1 | Dokken |
| 1 | Anihilated |
| 1 | The Ravenous |
| 1 | Brutal Truth |
| 1 | Mantas |
| 1 | Abomination |
| 1 | Vektor |
| 1 | Necrophagist |
| 1 | Eternal Champion |
| 1 | Thy Light |
| 1 | Mgła |
| 1 | Grim Reaper |
| 1 | Tokyo Blade |
| 1 | Possessed |
| 1 | Behemoth |
| 1 | Helstar |
| 1 | Suffocation |
| 1 | Damien Thorne |
| 1 | Ozzy Osbourne |
| 1 | Dark Funeral |
| 1 | Onkel Tom |
| 1 | Finntroll |
| 1 | Toxic Holocaust |
| 1 | Crowbar |
| 1 | D.R.I. |
| 1 | Rainbow |
| 1 | Gorefest |
| 1 | Molly Hatchet |
| 1 | Vixen |
| 1 | Attomica |
| 1 | Ceumbsuckers |
| 1 | Carpathian Forest |
| 1 | Lucifer |
| 1 | Celtic Frost |
| 1 | Vicious Rumors |
| 1 | Enslaved |
| 1 | Metalucifer |
| 1 | Burzum |
| 1 | Benediction |
| 1 | Radiation Sickness |
| 1 | Crush |

Show all bands

Last logged in

6 months 1 week ago

Member for

3 years 6 months

Is following...


Folkloyd666