GrislyAftermath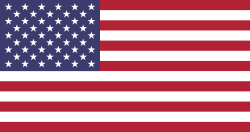 About
What's your reason for joining tshirtslayer?:

Seemed like the right thing to do

Do you goto any festivals or shows?:

Not yet, but I'd love to one day!

Favourite album ?:

Mortal Decay - Sickening Erotic Fanaticism

How did you find out about TShirtSlayer? :

Last Seen Wearing

I have not marked anything as currently worn yet! sorry!
Upload stats

| Count | Type |
| --- | --- |
| 110 | TShirt or Longsleeve |

Upload trade status

| Count | Type |
| --- | --- |
| 17 | Sold |
| 10 | Sale only |
| 83 | Not for sale or trade |

Bands uploaded

| Count | Band |
| --- | --- |
| 3 | Malignancy |
| 3 | Mortal Decay |
| 3 | Devourment |
| 3 | Gorguts |
| 3 | Deaden |
| 3 | Digested Flesh |
| 3 | Defeated Sanity |
| 2 | CorpseVomit |
| 2 | Malevolent Creation |
| 2 | Scattered Remnants |
| 2 | Dying Fetus |
| 2 | Cryptopsy |
| 2 | Saprogenic |
| 2 | Enmity |
| 2 | Neuraxis |
| 2 | Flesh Consumed |
| 2 | Embodied Torment |
| 2 | Fleshgrind |
| 2 | Artery Eruption |
| 2 | Gorgasm |
| 1 | Torsofuck |
| 1 | HATE ETERNAL |
| 1 | Soilent Green |
| 1 | Unmerciful |
| 1 | Desecrate The Faith |
| 1 | Horrendous |
| 1 | Disgorge |
| 1 | Deeds Of Flesh |
| 1 | Viral Load |
| 1 | Skinless |
| 1 | Excommunion |
| 1 | Pustulated |
| 1 | Fumes Of Decay |
| 1 | Pessimist |
| 1 | Deranged |
| 1 | Commit Suicide |
| 1 | Beheaded |
| 1 | Iconic Vivisect |
| 1 | Origin |
| 1 | Defiled |
| 1 | Sabbatic Feast |
| 1 | Devangelic |
| 1 | Amputated |
| 1 | Brodequin |
| 1 | Incantation |
| 1 | Eternal Ruin |
| 1 | Funebrarum |
| 1 | Projectile Vomit |
| 1 | Torturous Inception |
| 1 | Dyscrasia |
| 1 | Insidious Decrepancy |
| 1 | Human Remains |
| 1 | None So Vile |
| 1 | TON |
| 1 | Massmurder |
| 1 | Embryonic Depravity |
| 1 | Cephalic Carnage |
| 1 | Dislimb |
| 1 | Vomitous |
| 1 | Reinfection |
| 1 | INCINERATE |
| 1 | Spawn Of Possession |
| 1 | Internal Suffering |
| 1 | Dehumanized |
| 1 | Screaming Afterbirth |
| 1 | RETCH |
| 1 | NECROTIC DISGORGEMENT |
| 1 | Orchidectomy |
| 1 | Pyrexia |
| 1 | Vehemence |
| 1 | Vomit Remnants |
| 1 | Last Days Of Humanity |
| 1 | Divine Eve |
| 1 | Suffocation |
| 1 | Dead For Days |
| 1 | Demoniacal Genuflection |
| 1 | Sepsism |
| 1 | Inhuman Dissiliency |
| 1 | Putridity |
| 1 | Demigod |
| 1 | Syphilic |
| 1 | Delusional Parasitosis |
| 1 | Goratory |

Show all bands

Last logged in

28 min 24 sec ago

Member for

8 years 5 months

Is following...

No friends added/following