exumer_09
Trade history
2 pending seller/trader reviews
9 great seller/trader reviews
35 items received from others
More info click here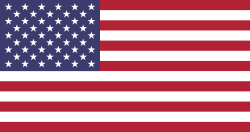 About
Tell us about yourself?:

just another metalhead!

Shirt wantlist: size XL
Malevolent Creation- ten commandments (vintage)
Sadistic intent- ancient black earth longsleeve
Grotesque- any official shirts

patch wantlist:
kreator- extreme agressions
judas priest- painkiller
King diamond-the eye
Sinister- cross the styx
Cancer death shall rise

Back patches:
Venom-welcome to hell
Motorhead- rock n roll
Mercyful fate- don't break the oath

anything from
sadistic intent, old funeral, and grotesue! :)

Do you goto any festivals or shows?:

shows because festivals really dont happen were i live....
Sadistic intent
Kreator
Exodus
Napalm Death
Cannibal Corpse
Exhumed
Exumer
Nunslaughter
Morbid Saint
Ghoul
Bolt Thrower
Autopsy
Benidiction
Armoured Saint
Midnight
and many more!! haha

Last Seen Wearing

I have not marked anything as currently worn yet! sorry!
Upload stats

| Count | Type |
| --- | --- |
| 44 | TShirt or Longsleeve |
| 3 | Tape / Vinyl / CD / Recording etc |
| 34 | Patch |
| 4 | Other Collectable |
| 4 | Hooded Top |
| 3 | Battle Jacket |

Upload trade status

| Count | Type |
| --- | --- |
| 6 | Trade Only |
| 47 | Sale only |
| 39 | Not for sale or trade |

Bands uploaded

| Count | Band |
| --- | --- |
| 8 | Venom |
| 6 | Sadistic Intent |
| 6 | Prophecy Of Doom |
| 5 | Midnight |
| 5 | Grotesque |
| 4 | Rottrevore |
| 4 | Ripping Corpse |
| 3 | Morta Skuld |
| 3 | Vulcano |
| 3 | Possessed |
| 3 | Morbid Angel |
| 3 | Seance |
| 3 | Sodom |
| 2 | Bolt Thrower |
| 2 | Asphyx |
| 2 | Pestilence |
| 2 | Terrorizer LA |
| 2 | Excruciating Pain |
| 2 | Decrepit |
| 2 | Gehennah |
| 2 | Exhumed |
| 2 | Cannibal Corpse |
| 2 | Exumer |
| 2 | Death |
| 2 | Celtic Frost |
| 2 | Dr Shrinker |
| 2 | Blood Money |
| 1 | Onslaught |
| 1 | Diabolique |
| 1 | Bathory |
| 1 | Disgrace |
| 1 | Aborym |
| 1 | Toxic Holocaust |
| 1 | Desaster |
| 1 | Witching Hour |
| 1 | Whiplash |
| 1 | Marduk |
| 1 | Vendetta |
| 1 | Rigor Mortis |
| 1 | Nocturnal |
| 1 | Death Vomit |
| 1 | Tormentor |
| 1 | Death Breath |
| 1 | Violent Force |
| 1 | Motörhead |
| 1 | Black Sabbath |
| 1 | Bulldozer |
| 1 | Butchered |
| 1 | Dismember |
| 1 | Toxik |
| 1 | Slayer |
| 1 | Hellhammer |
| 1 | Nifelheim |
| 1 | Judas Priest |
| 1 | Pray U Prey |
| 1 | Dio |
| 1 | Napalm Death |
| 1 | Macabre |
| 1 | Gothic Slam |
| 1 | Exodus |
| 1 | Deicide |
| 1 | Obituary |
| 1 | AC/DC |
| 1 | Autopsy |
| 1 | Hypocrisy |
| 1 | Slaughter |
| 1 | At The Gates |
| 1 | None |

Show all bands

Last logged in

1 year 1 month ago

Member for

8 years 5 months

Is following...


Metalmate, infestdead, dubtribe, Loudenbomber, deflesher94, NecroSodomy666, toxikdeath06, Oldschool, Morbideath, SeaWolf, Razor714, Darkthrone, didi_didi, CEROXER, AbysmalWind, ThrashMetal1983