EQA
Trade history
0 items received from others.
This member does not have any trade history.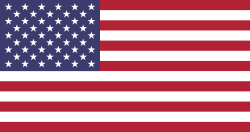 About
Tell us about yourself:

Ethan, 20 YO, Male, LA, California.

What's your reason for joining tshirtslayer?:

Showing/viewing collections. Buying/selling merchandise.

Do you goto any festivals or shows?:

Cannibal Corpse
Cryptopsy
Obituary
Abysmal Dawn
Behemoth
Ghoul
Crowbar
Carcass
Vorde
Furdidurke
Volahn
Absu
Infirmity
Luna Occulta
Abigail Williams
Shining
Origin
Belphegor
Sepultura
Immolation
Full Of Hell

How did you find out about TShirtSlayer? :

Last Seen Wearing

I have not marked anything as currently worn yet! sorry!
Last logged in

5 hours 40 min ago

Member for

1 year 5 months

Upload stats

| Count | Type |
| --- | --- |
| 93 | TShirt or Longsleeve |

Upload trade status

| Count | Type |
| --- | --- |
| 93 | Not for sale or trade |

Bands uploaded

| Count | Band |
| --- | --- |
| 2 | Cannibal Corpse |
| 2 | Anathema |
| 2 | Shining |
| 2 | Belphegor |
| 2 | Seth |
| 1 | Crowbar |
| 1 | Skepticism |
| 1 | Empyrium |
| 1 | Graveworm |
| 1 | Beherit |
| 1 | Incantation |
| 1 | Venom |
| 1 | Carpathian Forest |
| 1 | In The Woods... |
| 1 | Craft |
| 1 | Nagelfar |
| 1 | Dark Tranquillity |
| 1 | Cradle Of Filth |
| 1 | Excruciate |
| 1 | Opeth |
| 1 | Summoning |
| 1 | Katatonia |
| 1 | Mayhem |
| 1 | In Flames |
| 1 | Benediction |
| 1 | Suffocation |
| 1 | Ancient Ceremony |
| 1 | Casket |
| 1 | Death |
| 1 | Obituary |
| 1 | Horna |
| 1 | Gorgoroth |
| 1 | Acheron |
| 1 | LACRIMAS PROFUNDERE |
| 1 | Origin |
| 1 | Anorexia Nervosa |
| 1 | Soilwork |
| 1 | Decapitated |
| 1 | ...and Oceans |
| 1 | Brodequin |
| 1 | Dark Funeral |
| 1 | THEATRE OF TRAGEDY |
| 1 | Night In Gales |
| 1 | Dissection |
| 1 | Drudkh |
| 1 | Gorguts |
| 1 | Darkwoods My Betrothed |
| 1 | Paradise Lost |
| 1 | At The Gates |
| 1 | Emperor |
| 1 | Molested |
| 1 | Skinless |
| 1 | Dissolving Of Prodigy |
| 1 | Morbid Angel |
| 1 | Vital Remains |
| 1 | Darkspace |
| 1 | Theatres Des Vampires |
| 1 | Desire |
| 1 | Marduk |
| 1 | Dimmu Borgir |
| 1 | Wolves In The Throne Room |
| 1 | Ashdautas |
| 1 | Eria D'Or |
| 1 | My Dying Bride |
| 1 | Necrophobic |
| 1 | Tiamat |
| 1 | Dornenreich |
| 1 | Absu |
| 1 | Moonspell |
| 1 | Carcass |
| 1 | Arch Enemy |
| 1 | On Thorns I Lay |
| 1 | Agalloch |
| 1 | Cirith Gorgor |
| 1 | Immortal |
| 1 | HATE ETERNAL |
| 1 | Gorgasm |
| 1 | Hypocrite |
| 1 | Xasthur |
| 1 | Abyssos |
| 1 | Behemoth |
| 1 | Bathory |
| 1 | Akercocke |
| 1 | Peccatum |
| 1 | Acid Bath |
| 1 | Trail Of Tears |
| 1 | Old Man's Child |
| 1 | Immolation |

Show all bands

Friends

No friends added/following