EngorgingGutturals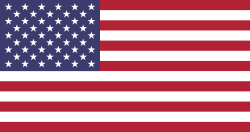 About
Tell us about yourself?:

Tiffin. I'm really into Slam Death Metal and Beatdown.

What's your reason for joining tshirtslayer?:

To buy/sell merch and view other people's items.

Do you goto any festivals or shows?:

I go to plenty of shows and a couple of fests like Summer Of Hate and Brick By Brick

Which bands are you into?:

How did you find out about TShirtSlayer? :

By searching for band merch online and the site popped up.
Upload stats

| Count | Type |
| --- | --- |
| 291 | TShirt or Longsleeve |
| 403 | Tape / Vinyl / CD / Recording etc |
| 10 | Pin / Badge |
| 9 | Patch |
| 90 | Other Collectable |
| 39 | Hooded Top |
| 1 | Battle Jacket |

Upload trade status

| Count | Type |
| --- | --- |
| 2 | Trade Only |
| 841 | Not for sale or trade |

Bands uploaded

| Count | Band |
| --- | --- |
| 48 | Rush |
| 41 | Swear To God |
| 29 | Enemy Mind |
| 21 | Bulldoze |
| 20 | Billy Club Sandwich |
| 17 | Blue Öyster Cult |
| 17 | Alice Cooper |
| 15 | Never Ending Game |
| 14 | Facewreck |
| 14 | Stout |
| 13 | 38 Snub |
| 12 | Domestic Terror |
| 12 | Grin And Bear It |
| 12 | Tool |
| 10 | Irate |
| 10 | Everybody Gets Hurt |
| 10 | Haggus |
| 10 | Mushmouth |
| 9 | Vow Of Hatred |
| 8 | Backtrack |
| 8 | No Retreat |
| 8 | Open Wound |
| 8 | Shattered Realm |
| 8 | Penitentiary |
| 7 | South Reach |
| 7 | Led Zeppelin |
| 7 | Six Ft Ditch |
| 7 | Weekend Nachos |
| 7 | Hatebreed |
| 7 | Taste The Steel |
| 7 | DETAIN |
| 7 | Bodybag |
| 7 | Built Upon Frustration |
| 7 | Krutch |
| 6 | Dysentery |
| 6 | Denied |
| 6 | Cold As Life |
| 6 | Three Knee Deep |
| 6 | Neglect |
| 6 | BREACH |
| 6 | Fury Of Five |
| 6 | Laid 2 Rest |
| 5 | Nasty |
| 5 | Back Of Tha Neck |
| 5 | Ten Of Swords |
| 5 | TERROR |
| 5 | Breaking Wheel |
| 5 | Line Of Scrimmage |
| 5 | World Of Pain |
| 5 | Full Of Hell |
| 4 | Terror Zone |
| 4 | CDC |
| 4 | No Good Deed |
| 4 | Deterioration |
| 4 | Magrudergrind |
| 4 | Desolated |
| 4 | Terror Ave |
| 4 | Sworn Enemy |
| 4 | End Of Humanity |
| 4 | Iron Maiden |
| 4 | Backhand |
| 4 | Dysphoria |
| 4 | Sulfuric Cautery |
| 4 | Waking The Cadaver |
| 4 | No Reason To Live |
| 4 | Choking Victim |
| 4 | Psycho Enhancer |
| 4 | Van Halen |
| 4 | Internal Bleeding |
| 4 | All Out War |
| 4 | One Second Thought |
| 4 | One Last Sin |
| 4 | Easy Money |
| 4 | Steel City Firm |
| 3 | Pink Floyd |
| 3 | Mötley Crüe |
| 3 | DISSECTED |
| 3 | Blackwater |
| 3 | Denile |
| 3 | Corkscrew |
| 3 | Sand |
| 3 | Forced Out |
| 3 | Squalid |
| 3 | Unit 731 |
| 3 | XForgiveness Deniedx |
| 3 | Dying Fetus |
| 3 | Merauder |
| 3 | Suburban Scum |
| 3 | Xibalba |
| 3 | Cold Hard Truth |
| 3 | 45 Stainless |
| 3 | Suffocate Faster |
| 2 | 100 Demons |
| 2 | Fallout |
| 2 | Turnstile |
| 2 | Strength For A Reason |
| 2 | Wignorant |
| 2 | Water Torture |
| 2 | 25 Ta Life |
| 2 | Diphenylchloroarsine |
| 2 | Redline |
| 2 | I.E.D. |
| 2 | Circle Of Caina |
| 2 | Reserving Dirtnaps |
| 2 | Without Remorse |
| 2 | Gutrench |
| 2 | Abated Mass Of Flesh |
| 2 | Full Contact |
| 2 | Nails |
| 2 | Darkside Nyc |
| 2 | No Cash |
| 2 | Full Blown Chaos |
| 2 | Clench Your Fist |
| 2 | Not Without Resistance |
| 2 | XRepresentx |
| 2 | The Afternoon Gentlemen |
| 2 | The Projects |
| 2 | Hoods |
| 2 | Dio |
| 2 | Visions Of Disfigurement |
| 2 | Putrified J |
| 2 | Out To Win |
| 2 | Butcher's Dozen |
| 2 | Def Leppard |
| 2 | Homewrecker |
| 2 | Girth |
| 2 | Boxcutter |
| 2 | Pizza Hi Five |
| 2 | Dripping |
| 2 | Code Orange |
| 2 | Grimlock |
| 2 | No Zodiac |
| 2 | Starz |
| 2 | Black Sabbath |
| 2 | Eternal Sleep |
| 2 | Strength Through Suffering |
| 2 | Sordo |
| 2 | Before I Had Wings |
| 2 | No Surrender |
| 2 | Life Loss |
| 2 | Queen |
| 2 | Guttural Engorgement |
| 2 | Epicardiectomy |
| 2 | AC/DC |
| 2 | Gunishment |
| 2 | Cerebral Incubation |
| 2 | Second To None |
| 1 | Cast In Stone |
| 1 | Antidote |
| 1 | Hooker Spit Windex |
| 1 | Stormcore |
| 1 | Torturous Inception |
| 1 | Angels Die |
| 1 | Rail Yard Ghosts |
| 1 | Apes Of Wrath |
| 1 | Throne Of Botis |
| 1 | Sudden Death |
| 1 | Sanity's Dawn |
| 1 | Life Worth Sacrifice |
| 1 | Styx |
| 1 | Ante Up |
| 1 | Timewalk |
| 1 | Distance |
| 1 | As Darkness Falls |
| 1 | Living Proof |
| 1 | People's Temple Project |
| 1 | XProhibition 2000X |
| 1 | Truth |
| 1 | Undivided |
| 1 | Incinerated |
| 1 | Surrounded |
| 1 | Minority Threat |
| 1 | Killer Kadoogan |
| 1 | Hammer Fight |
| 1 | Death Before Dishonor |
| 1 | Pat The Bunny |
| 1 | Beta Minus Mechanic |
| 1 | DCA |
| 1 | Blasphemous |
| 1 | Alterkation |
| 1 | Sanctify Her Death |
| 1 | Gehenna |
| 1 | High Alert |
| 1 | Kraanium |
| 1 | Weed Wacker In Your Butthole |
| 1 | Compression |
| 1 | Last Breath Of Man |
| 1 | Municipal Waste |
| 1 | Secret Smoker |
| 1 | Sniping Pigs |
| 1 | Punishment |
| 1 | Wisdom In Chains |
| 1 | Forsaken By Society |
| 1 | Recount |
| 1 | Hadak Ura |
| 1 | Organ Dealer |
| 1 | Wingnut Dishwashers Union |
| 1 | Another Victim |
| 1 | Calvaria Fuck Fever |
| 1 | Man Is The Bastard |
| 1 | Since The Flood |
| 1 | Cyborg |
| 1 | Monument The Ghost |
| 1 | Coalesce |
| 1 | We Will Rot |
| 1 | Sunami |
| 1 | Special Move |
| 1 | Coma Regalia |
| 1 | S.E.E.D. |
| 1 | Ozzy Osbourne |
| 1 | No Holds Barred |
| 1 | Hurtpiece |
| 1 | Drain You |
| 1 | Internal Warfare |
| 1 | Pink Mass |
| 1 | Short Bus Pile Up |
| 1 | Comeback Kid |
| 1 | Entertain The Terror |
| 1 | Hermon Dekalb |
| 1 | Life After Death |
| 1 | Biohazard |
| 1 | Pride Kills |
| 1 | Spazz |
| 1 | Filth X Wizard |
| 1 | Ascension |
| 1 | The Dregs |
| 1 | Abominable Putridity |
| 1 | Tinfoil |
| 1 | Agathocles |
| 1 | The Truth |
| 1 | Skarhead |
| 1 | Мятеж |
| 1 | Diseptikons |
| 1 | Judas Priest |
| 1 | BEASTIE BOYS |
| 1 | Red Eyed Devil |
| 1 | Murphy's Law |
| 1 | Holy Heart Failure |
| 1 | Eye Of The Destroyer |
| 1 | Visceral Disgorge |
| 1 | Internal Affairs |
| 1 | Code Orange Kids |
| 1 | Libertine |
| 1 | Metallica |
| 1 | Dominion |
| 1 | Killing Kings |
| 1 | Monster X |
| 1 | Nothing Sacred |
| 1 | Backlash |
| 1 | Drillhole |
| 1 | Dirt Eyes |
| 1 | Botched Anastomosis J-Pouch |
| 1 | Self Decay |
| 1 | Hang Ten |
| 1 | Waller |
| 1 | Down |
| 1 | The Scrubs |
| 1 | Razorblade Hand Grenade |
| 1 | Subzero |
| 1 | Bitter Thoughts |
| 1 | Thanatology |
| 1 | Lose None |
| 1 | Tread |
| 1 | Murder Practice |
| 1 | Iron Cross |
| 1 | Barricade |
| 1 | S.O.D. |
| 1 | Bloodlet |
| 1 | Coastal Pipeline |
| 1 | Machete 187 |
| 1 | Smash Divisions |
| 1 | Reality Juice |
| 1 | Breakdown |
| 1 | Scorpions |
| 1 | Down For Da Count |
| 1 | The Bad Luck Thirteen Riot Extravaganza |
| 1 | Beyond Sorrow |
| 1 | Heisenberg |
| 1 | The K.W.E. |
| 1 | Ensign |
| 1 | Lime Of Scrimmage |
| 1 | Hate Diplomacy |
| 1 | Devourment |
| 1 | On Our Own |
| 1 | Strong Intention |
| 1 | Farthest Man |
| 1 | Sheer Terror |
| 1 | P.T.F. |
| 1 | In Due Time |
| 1 | Agnostic Front |
| 1 | Indecision |
| 1 | Elmer Lang |
| 1 | Spawn Of Disgust |
| 1 | Darger |
| 1 | Ryker's |
| 1 | Today We Prevail |
| 1 | Shitstorm |
| 1 | Necktie |
| 1 | Lowlife |
| 1 | Harm's Way |
| 1 | Bottomfeeder |
| 1 | Settle The Score |
| 1 | Queensway |
| 1 | Curbstomp |
| 1 | Embludgeonment |
| 1 | King Of Clubz |
| 1 | Ides Of March |
| 1 | The Rival Mob |
| 1 | Pound For Pound |
| 1 | Idk |
| 1 | Pastrami Factor |
| 1 | Beatdown Fury |
| 1 | Cystoblastosis |
| 1 | Clenched Fist |
| 1 | Rabid Shaft Badgers |
| 1 | 5 Minute Major |
| 1 | ALC |
| 1 | Guns N' Roses |
| 1 | Firehouse |
| 1 | Doubledealer |
| 1 | Terminal Justice Maxx |
| 1 | Wrong Move |
| 1 | Nephrectomy |
| 1 | First Degree |
| 1 | Holy Cost |
| 1 | On A Warpath |
| 1 | Eternal Youth |
| 1 | Stick Together |
| 1 | XDeathstarx |
| 1 | Ill Niño |
| 1 | Catharsis |
| 1 | Thundering Lizards |
| 1 | Eternal Suffering |
| 1 | Stampin' Ground |
| 1 | Crepitus |
| 1 | Fallbrawl |
| 1 | Cheap Trick |
| 1 | Quibron |
| 1 | Merzbow |
| 1 | Troublesome |
| 1 | Vendetta |
| 1 | Maximize Bestiality |
| 1 | Dragonforce |
| 1 | Splitwig |
| 1 | Fight Like Hell |
| 1 | Relentless |
| 1 | The Alliance |
| 1 | Despair |
| 1 | Flawless Victory |
| 1 | Sons Of Southern Darkness |
| 1 | Inhuman |
| 1 | Sons Of Abraham |
| 1 | Disease |
| 1 | Search Bloc |
| 1 | Passover |
| 1 | Y&T |
| 1 | Absolute Suffering |
| 1 | Carried By Six |
| 1 | God's America |
| 1 | Empire Of Rats |
| 1 | Sicker Than Most |
| 1 | Leftover Crack |
| 1 | Deathright |
| 1 | Ground |
| 1 | Furious Styles |
| 1 | Collie Cleans Mess |
| 1 | E-town Concrete |
| 1 | Knock Em Dead |
| 1 | Near Death |
| 1 | All Boro Kings |
| 1 | Starkweather |
| 1 | Endangered Feces |
| 1 | With Blood Comes Cleansing |
| 1 | Above This World |
| 1 | Youth Violence |
| 1 | Left For Dead |
| 1 | Malignancy |
| 1 | No Innocent Victim |
| 1 | Sepultura |
| 1 | Cold Reign |
| 1 | Ritual Kannabis |
| 1 | Take This Hand |
| 1 | Steel Nation |
| 1 | Blackbelt |
| 1 | DTD |
| 1 | Throw Down |
| 1 | Demonspeed |
| 1 | Earthmover |
| 1 | Distraught |
| 1 | N.J. Bloodline |
| 1 | Triumph |
| 1 | Incendiary |
| 1 | Rabid Pigs |
| 1 | Withdrawn |
| 1 | EMBALMER |
| 1 | Folsom |
| 1 | Dahmer |
| 1 | Cease 2 Exist |
| 1 | Corpse Hoarder |
| 1 | The Crime Scene |
| 1 | Inconsolable Wretch |
| 1 | Red 100 |
| 1 | Digression |
| 1 | Division Of Mind |
| 1 | The Step Kings |
| 1 | Buzzkill |
| 1 | Cornerstone |
| 1 | Malfunction |
| 1 | Restrain |
| 1 | Sworn Vengeance |
| 1 | Homicidal |
| 1 | MDFL |
| 1 | HIVELORDS |
| 1 | Condemned |
| 1 | Every Man For Himself |
| 1 | Aus Rotten |
| 1 | Headshot |
| 1 | Triple Cripple |
| 1 | Wintch Mob |
| 1 | Cold Front |
| 1 | Burn Cycle |
| 1 | Invoke |
| 1 | Detriment |
| 1 | Day In The Life |
| 1 | Nora |
| 1 | One 4 One |
| 1 | Masakari |
| 1 | Suppression |
| 1 | Hell Crew |
| 1 | Quiet Riot |
| 1 | Lifeless |
| 1 | Cyness |
| 1 | Device Change |
| 1 | A Perfect Circle |
| 1 | Occult 45 |
| 1 | STAGES OF DECOMPOSITION |
| 1 | Blood Stands Still |
| 1 | Johnny Hobo And The Freight Trains |
| 1 | Chained To The Dead |
| 1 | Death Threat |
| 1 | Path To Misery |
| 1 | Pro-pain |
| 1 | Wild Side |
| 1 | Bonehead |
| 1 | Prevent Falls |
| 1 | Pay Neuter |
| 1 | Power House |
| 1 | Heinous |
| 1 | Day Of Mourning |
| 1 | Drain This Blood |
| 1 | Hammerhead |
| 1 | P.L.F. |
| 1 | Immortal Suffering |
| 1 | Life Or Death |
| 1 | Days N Daze |
| 1 | Earth Crisis |
| 1 | Buzzherd |
| 1 | No Turning Back |
| 1 | Animosity |
| 1 | Hometown Hate |
| 1 | Wake Up Cold |
| 1 | Enemy Of God |
| 1 | Born Of Hate |
| 1 | Home 33 |
| 1 | Pacifier |
| 1 | Settle For Nothing |
| 1 | Wet Petals |
| 1 | Cold Sun |
| 1 | All Bets Off |

Show all bands

Last logged in

15 hours 15 min ago

Member for

4 years 1 month

Is following...


manpuppyusa, NevaEndinGame, yunglurkin, slammingcon138, yungdeath, Flexinomyx, tonycement