EnferMagazineFan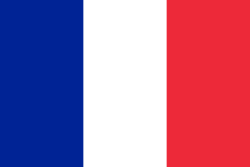 About
Tell us about yourself?:

Hello, I am a fan of Hard Rock since I was 14, I live in France, I am collector of vinyl records / cd / merchandising, the year of my 50 years, I decided to remake a patch jacket!

What's your reason for joining tshirtslayer?:

I want to share between collectors

Do you goto any festivals or shows?:

Since my 16 years, I go to see concerts as soon as I can. My best memories are Gary Moore, Accept, Scorpions, AC / DC, Iron Maiden, Metallica, UFO in France, Whitesnake / Journey in London, United Forces Of Rock Festival 1 & 2 and Tygers Of Pan Tang in Germany. My last concert is Beast In Black in Strasbourg, 1 month ago.

Favourite album ?:

Back In Black / The Number Of The Beast / Blackout / MSG / Killers / Holy Diver / Tokyo Tapes , Too Fast For Love

Which bands are you into?:

How did you find out about TShirtSlayer? :

I discovered your site by looking for patches on the net,

Last Seen Wearing

I have not marked anything as currently worn yet! sorry!
Upload stats

| Count | Type |
| --- | --- |
| 45 | TShirt or Longsleeve |
| 35 | Tape / Vinyl / CD / Recording etc |
| 30 | Pin / Badge |
| 191 | Patch |
| 2 | Other Collectable |
| 1 | Battle Jacket |

Upload trade status

| Count | Type |
| --- | --- |
| 7 | Sale or Trade |
| 297 | Not for sale or trade |

Bands uploaded

| Count | Band |
| --- | --- |
| 31 | Iron Maiden |
| 27 | AC/DC |
| 21 | Rainbow |
| 19 | MSG |
| 15 | Motörhead |
| 15 | Whitesnake |
| 14 | Scorpions |
| 12 | Sortilege |
| 12 | Def Leppard |
| 11 | Saxon |
| 10 | Ozzy Osbourne |
| 9 | Thin Lizzy |
| 8 | Mötley Crüe |
| 8 | Dokken |
| 8 | Anvil |
| 7 | Judas Priest |
| 6 | Accept |
| 6 | Dio |
| 5 | Kiss |
| 5 | Tygers Of Pan Tang |
| 5 | Icon |
| 5 | Trust |
| 5 | Plasmatics |
| 5 | Heavy Pettin' |
| 5 | Beast In Black |
| 5 | Europe |
| 4 | Y&T |
| 4 | Black Sabbath |
| 4 | Satan Jokers |
| 4 | ADX |
| 4 | Savatage |
| 4 | Krokus |
| 4 | Warning |
| 4 | Twisted Sister |
| 4 | Ratt |
| 4 | Blasphème |
| 4 | Battleaxe |
| 4 | Shy |
| 4 | Demon |
| 3 | Pretty Maids |
| 3 | Gary Moore |
| 3 | Girl |
| 3 | Tokyo Blade |
| 3 | Edguy |
| 3 | Stratovarius |
| 3 | Baron Rojo |
| 3 | Blue Öyster Cult |
| 3 | Winger |
| 3 | Samson |
| 3 | H-Bomb |
| 3 | WAYSTED |
| 2 | Anathema |
| 2 | Praying Mantis |
| 2 | Led Zeppelin |
| 2 | Queensryche |
| 2 | Nightmare |
| 2 | Tank |
| 2 | Fastway |
| 2 | Killers |
| 2 | Tyketto |
| 2 | High Power |
| 2 | Sleeze Beez |
| 2 | Stampede |
| 2 | Grim Reaper |
| 2 | King Kobra |
| 2 | Demon Eyes |
| 2 | Mama's Boys |
| 2 | Riot |
| 2 | Cheetah |
| 2 | Attentat Rock |
| 2 | Vardis |
| 2 | Vulcain |
| 2 | The Gathering |
| 2 | Amorphis |
| 2 | Rush |
| 2 | Running Wild |
| 2 | Metallica |
| 2 | Van Halen |
| 1 | Quiet Riot |
| 1 | Stryper |
| 1 | Vaughn |
| 1 | Venom |
| 1 | Loudness |
| 1 | Exciter |
| 1 | Helloween |
| 1 | The Rods |
| 1 | Elf |
| 1 | Rhapsody |
| 1 | Bow Wow |
| 1 | Electric Sun |
| 1 | Nazareth |
| 1 | Hear'n'Aid |
| 1 | Coney Hatch |
| 1 | Pink Cream 69 |
| 1 | TNT |
| 1 | Virtue |
| 1 | Gotthard |
| 1 | Survivor |
| 1 | Shakin' Street |
| 1 | Randy |
| 1 | BON SCOTT |
| 1 | Wolf |
| 1 | House Of Lords |
| 1 | Nightwish |
| 1 | W.A.S.P. |
| 1 | Zeno |
| 1 | Giuffria |
| 1 | Queen |
| 1 | Anthracite |
| 1 | Eclipse |
| 1 | Sleez Beez |
| 1 | The Poodles |
| 1 | Randy Rhoads |
| 1 | Budgie |
| 1 | Ocean |
| 1 | Bon Jovi |
| 1 | Rose Tattoo |
| 1 | Treat |
| 1 | Cloven Hoof |
| 1 | Unruly Child |
| 1 | Speed Queen |
| 1 | HammerFall |
| 1 | Fifth Angel |
| 1 | Vandenberg |
| 1 | Savage |
| 1 | H.E.A;T. |
| 1 | Highland Queen |
| 1 | Deep Purple |
| 1 | Megadeth |
| 1 | Rogue Male |
| 1 | Acid |
| 1 | Fair Warning |
| 1 | UFO |
| 1 | Vince Neil |
| 1 | White Lion |
| 1 | Firehouse |
| 1 | Gotham City |
| 1 | Hartmann |
| 1 | Journey |
| 1 | Sonata Arctica |
| 1 | Grip Inc. |
| 1 | Vixen |
| 1 | Witchfynde |
| 1 | Tony MacAlpine |
| 1 | Tiamat |
| 1 | Danger Danger |

Show all bands

Last logged in

2 months 3 weeks ago

Member for

10 months 5 days

Is following...


kaietanus, HardManiax, VAZ, nelson