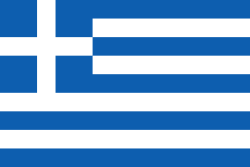 dimitris88
Primary tabs
Trade history
This member does not yet have any sent trade reviews/history
About
Tell us about yourself?:

my name is dimitris,im from greece,44,years,old. i collect for many years ,t-shirts,hoodies,from bands i like.i prefer black metal,and a little old death metal.i dont wear battlejacket,but when i was younger.even im older,i never loose my passion for extreme metal,which i listen for over twenty years.

What's your reason for joining tshirtslayer?:

the reason is to contact with others with the same passion,for shirts hoodies,etc.

Do you goto any festivals or shows?:

when i was younger i have been to many festivals,lives,but most of them was in my country in greece.i have many years to go in festival or live.so im not a real fan for concerts,only if i want to see some undeground bands,to play a real music.

Favourite album ?:

vampyr throne of the beast,within sylvan realms of frost,joined in darkness,weeping in heaven.asgardsrei.

Which bands are you into?:

How did you find out about TShirtSlayer? :

i have find the t shirtslayer from the internet.when i was looking for some merch,from bands i like.and i have see many intresting items,which i couldnt find in labels,or stores.limited and hard to find.
Member for

1 year 11 months

Last logged in

1 week 3 days ago