Deathyena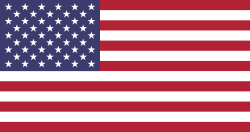 About
Tell us about yourself:

Im back! 8D

I'm Deathyena, a weirdo who headbangs and sleeps too much xD I'm actually a fan of many kinds of music, but metal still remains my favorite, especially goregrind. Other than metal, I love cartoons, drawing dumb shit, video games, and cuddling with my kitties. (Yeah, VERY brutal xD)

You could also find me on Y!Gallery and Furaffinity under the same name. Warning though, I'm really perverted, hehe

What's your reason for joining tshirtslayer?:

To look at all of the awesome kuttes people have

Do you goto any festivals or shows?:

Not a whole lot, but i try to when i can

Favourite album ?:

Nokturnal Mortum- The Voice of Steel

Which bands are you into?:

How did you find out about TShirtSlayer? :
Member for

4 years 5 months

Last logged in

5 months 2 weeks ago

Friends

No friends added/following
Boring!
No TShirt's or BattleJackets have been posted yet!
Recent Trades / Sells
StereoDeth

->
Doomhammer
SCORPIONS - Virgin Killer - for Doomhammer
AbysmalWind
->
SeanScoil

Massacre T
Into Glory Ride
->
PlayOnTen
Dimmu Borgir - Enthrone Darkness Triumphant Longsleeve
doomtilldeath
->
Viemäri666
Celtic Frost - Morbid Tales TS
doomtilldeath
->
Viemäri666
Sleep - Marijuanaut TS
View all Trade / Sells
There are 160,940 entries in the gallery and 593,456 comments, and 153 items have changed hands in the last month!!
TShirtSlayer is the worlds largest community of people interested in heavy metal tshirts and battlejackets, upload some of your tshirts or jackets!
xxxx