Contraceptron
Trade history
3 items received from others
This member does not have any trade history.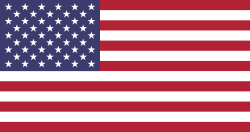 About
What's your reason for joining tshirtslayer?:

you know, jerkin it to merch, enjoying the turning tides that have rendered metal fashionable in the mainstream

Last Seen Wearing

I have not marked anything as currently worn yet! sorry!
Upload stats

| Count | Type |
| --- | --- |
| 49 | TShirt or Longsleeve |
| 3 | Hooded Top |

Upload trade status

| Count | Type |
| --- | --- |
| 3 | Trade Only |
| 49 | Not for sale or trade |

Bands uploaded

| Count | Band |
| --- | --- |
| 4 | Eyehategod |
| 3 | Brutal Truth |
| 3 | Life Of Agony |
| 3 | Weekend Nachos |
| 2 | Kataklysm |
| 2 | Merzbow |
| 2 | Napalm Death |
| 1 | IMPALED NAZARENE Nuclear Metal |
| 1 | Human Remains |
| 1 | Darkside Nyc |
| 1 | Earth Crisis |
| 1 | Last Days Of Humanity |
| 1 | Disrupt |
| 1 | Carcass |
| 1 | Skullflower |
| 1 | Phobia |
| 1 | Obituary |
| 1 | Dying Fetus |
| 1 | Meshuggah |
| 1 | Neurosis |
| 1 | Easy Money |
| 1 | Hatred Surge |
| 1 | My Dying Bride |
| 1 | Gorefest |
| 1 | Swans |
| 1 | Exit-13 |
| 1 | Primitive Man |
| 1 | Cradle Of Filth |
| 1 | Internal Bleeding |
| 1 | Fear Factory |
| 1 | Type O Negative |
| 1 | Melvins |
| 1 | Butthole Surfers |
| 1 | Plutocracy |
| 1 | Harms Way |
| 1 | Fluids |
| 1 | Indian Summer |
| 1 | Sunami |
| 1 | Dead Infection |
| 1 | Gulch |

Show all bands

Last logged in

5 hours 12 min ago

Member for

1 year 10 months

Is following...


brycemlewis, longe666, GrislyAftermath, drinkpissandlive, dreadhead, didi_didi, maanelyst