Chuii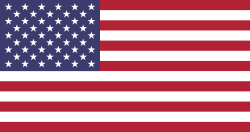 About
Tell us about yourself?:

Just another guy from germany ;)

What's your reason for joining tshirtslayer?:

Because tshirtslayer is a great way to collect and trade metal patches

Favourite album ?:

Death Angel - Killing Season

Which bands are you into?:

How did you find out about TShirtSlayer? :

Last Seen Wearing

I have not marked anything as currently worn yet! sorry!
Upload stats

| Count | Type |
| --- | --- |
| 11 | Tape / Vinyl / CD / Recording etc |
| 217 | Patch |
| 16 | Other Collectable |
| 1 | Battle Jacket |

Upload trade status

| Count | Type |
| --- | --- |
| 7 | Trade Only |
| 15 | Sale or Trade |
| 223 | Not for sale or trade |

Bands uploaded

| Count | Band |
| --- | --- |
| 17 | Metallica |
| 15 | Iron Maiden |
| 13 | Slayer |
| 12 | Motörhead |
| 11 | Sodom |
| 11 | Kreator |
| 11 | Sepultura |
| 8 | Obituary |
| 8 | Megadeth |
| 8 | Anthrax |
| 7 | Cannibal Corpse |
| 6 | Napalm Death |
| 5 | Pantera |
| 5 | Havok |
| 5 | Suicidal Tendencies |
| 5 | Wacken |
| 4 | Dio |
| 4 | Guns N' Roses |
| 4 | AC/DC |
| 4 | My Dying Bride |
| 4 | Benediction |
| 4 | Destruction |
| 4 | Sacred Reich |
| 4 | Pungent Stench |
| 4 | Tankard |
| 4 | Deicide |
| 3 | Testament |
| 3 | Ozzy Osbourne |
| 3 | Death Angel |
| 3 | Death |
| 3 | Immortal |
| 3 | Unleashed |
| 3 | Municipal Waste |
| 3 | Body Count |
| 3 | Pestilence |
| 3 | Carcass |
| 3 | Morbid Angel |
| 3 | Exodus |
| 3 | Black Sabbath |
| 3 | Protector |
| 3 | Gwar |
| 3 | Amon Amarth |
| 2 | Fear Factory |
| 2 | Kiss |
| 2 | Biohazard |
| 2 | Warbringer |
| 2 | Manowar |
| 2 | Nile |
| 2 | Manilla Road |
| 2 | Alice Cooper |
| 2 | Machine Head |
| 2 | Mercyful Fate |
| 2 | Korn |
| 2 | Morgoth |
| 2 | Doro |
| 2 | Type O Negative |
| 2 | Skid Row |
| 2 | Evile |
| 2 | Dark Angel |
| 2 | Six Feet Under |
| 2 | Iced Earth |
| 2 | Violator |
| 2 | Bad Religion |
| 2 | The Exploited |
| 2 | Rotting Christ |
| 2 | Venom |
| 2 | Anathema |
| 2 | Wacken Open Air |
| 2 | Slipknot |
| 2 | Dimple Minds |
| 1 | Running Wild |
| 1 | Satyricon |
| 1 | Lostprophets |
| 1 | Excrementory Grindfuckers |
| 1 | Nuclear Assault |
| 1 | The Doors |
| 1 | Meshuggah |
| 1 | Legion Of The Damned |
| 1 | Vader |
| 1 | Godslave |
| 1 | Darkthrone |
| 1 | S.O.D. |
| 1 | Sacred Steel |
| 1 | Gamma Ray |
| 1 | Sodom^ |
| 1 | Gama Bomb |
| 1 | Ctulu |
| 1 | Rob Zombie |
| 1 | Lost Prophets |
| 1 | Queen |
| 1 | Hypnotic |
| 1 | Korpiklaani |
| 1 | Clawfinger |
| 1 | Obskura |
| 1 | Judas Priest |
| 1 | Attic |
| 1 | Divide |
| 1 | The South Will Rise Again |
| 1 | Bang Tango |
| 1 | Master |
| 1 | Artillery |
| 1 | Alchemy |
| 1 | Skeletonwitch |
| 1 | Vampire |
| 1 | King Diamond |
| 1 | And Many More |
| 1 | Gorefest |
| 1 | 1349 |
| 1 | Public Enemy |
| 1 | Bywar |
| 1 | Cradle Of Filth |

Show all bands

Last logged in

3 weeks 16 hours ago

Member for

6 years 2 weeks

Is following...

No friends added/following