CHRISTSODOMIZER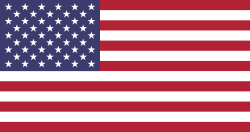 About
Tell us about yourself?:

--------------------------\m/ANT L6U6ST--------------------
Satanic Warmaster stuff
Drowning the light
Mercyful fate self title EP vtg patch red border
Nunslaughter hells unholy fire woven patch
Poison into the abyss woven
Minotaur power of darkness woven
Tankard shit

What's your reason for joining tshirtslayer?:

To trade with metalheads all over the world and to perve on metal bitches

Do you goto any festivals or shows?:

Psycho California 15'
California Death Fest 17'
Mainly shows at least once a month

Which bands are you into?:

How did you find out about TShirtSlayer? :

Last Seen Wearing

I have not marked anything as currently worn yet! sorry!
Upload stats

| Count | Type |
| --- | --- |
| 7 | TShirt or Longsleeve |
| 17 | Tape / Vinyl / CD / Recording etc |
| 5 | Patch |
| 5 | Battle Jacket |

Upload trade status

| Count | Type |
| --- | --- |
| 14 | Trade Only |
| 2 | Sale or Trade |
| 18 | Not for sale or trade |

Bands uploaded

| Count | Band |
| --- | --- |
| 3 | Morgoth |
| 3 | Ancient |
| 2 | Darkthrone |
| 2 | Nuctemeron |
| 2 | INCUBUS |
| 2 | Cancer |
| 2 | Celtic Frost |
| 2 | Infernal Majesty |
| 2 | Unleashed |
| 2 | Sodom |
| 2 | Massacre |
| 2 | Satanic Warmaster |
| 2 | Benediction |
| 2 | Gorgoroth |
| 1 | Slayer |
| 1 | Aura Noir |
| 1 | Sargeist |
| 1 | Bathory |
| 1 | Nigelheim |
| 1 | Too Many |
| 1 | Kreator |
| 1 | Merciless |
| 1 | Burzum |
| 1 | Nocturnal Graves |
| 1 | Emperor |
| 1 | Tsjuder |
| 1 | Exodus |
| 1 | Deathhammer |
| 1 | Pestilence |
| 1 | Goatmoon |
| 1 | Destruction |
| 1 | Sadistik Exekution |
| 1 | Morbid Saint |
| 1 | Exumer |
| 1 | Ketzer |
| 1 | Deströyer 666 |
| 1 | Ragnarok |
| 1 | Sabbat |
| 1 | Cruel Force |
| 1 | GOAT SEMEN |
| 1 | Fimbulwinter |
| 1 | Sarcofago |
| 1 | Trouble |
| 1 | Sacrifice |
| 1 | SexTrash |
| 1 | Anal Cunt |
| 1 | The Skull |
| 1 | Portrait |
| 1 | Eyehategod |
| 1 | Haggus |
| 1 | Obtained Enslavement |
| 1 | Razor |
| 1 | Power From Hell |
| 1 | Covenant |
| 1 | Carnivore |
| 1 | Mutilation |
| 1 | Protector |
| 1 | Vampire |
| 1 | Nunslaughter |
| 1 | Possesses |
| 1 | Perveror |
| 1 | Whiplash |
| 1 | Goatsemen |

Show all bands

Last logged in

11 months 1 week ago

Member for

2 years 6 months

Is following...


BloodFireDeath88, Svetspirit, lifedecay, sodom26, NatassjaInEtern..., Corpse666, Lack of Oxygen, Miteux, HELLHAMMERED