_Cheezitz
Trade history
3 items received from others
This member does not have any trade history.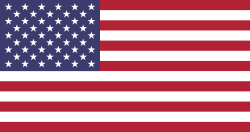 About
Tell us about yourself?:

I am a 19 year old metal head from SoCal who just now is starting building his very own battle jacket.

What's your reason for joining tshirtslayer?:

Buy and trade patches and discover new bands.u

Do you goto any festivals or shows?:

Metallica
Exodus
Slayer
Sepultura
King Diamond
Municipal waste
Toxic holoxaust
DRI
Iron Reagan
Misfits
Suicidal Tendencies

Which bands are you into?:

How did you find out about TShirtSlayer? :

Last Seen Wearing

I have not marked anything as currently worn yet! sorry!
Upload stats

| Count | Type |
| --- | --- |
| 30 | Tape / Vinyl / CD / Recording etc |
| 531 | Patch |
| 6 | Battle Jacket |

Upload trade status

| Count | Type |
| --- | --- |
| 1 | Wanted |
| 4 | Sale or Trade |
| 562 | Not for sale or trade |

Bands uploaded

| Count | Band |
| --- | --- |
| 55 | Iron Maiden |
| 39 | Metallica |
| 21 | Judas Priest |
| 18 | Slayer |
| 14 | Megadeth |
| 13 | Razor |
| 11 | Vio-Lence |
| 10 | Exodus |
| 10 | Death |
| 9 | Destruction |
| 8 | Possessed |
| 8 | Annihilator |
| 8 | Oz |
| 8 | Anthrax |
| 8 | Whiplash |
| 8 | Overkill |
| 8 | Venom |
| 7 | Black Sabbath |
| 7 | Cruel Force |
| 7 | Agent Steel |
| 7 | Toxic Holocaust |
| 6 | Dark Angel |
| 6 | Testament |
| 6 | Ghost |
| 6 | Motörhead |
| 6 | Sepultura |
| 6 | Nuclear Assault |
| 6 | Exumer |
| 6 | Suicidal Tendencies |
| 6 | Blue Öyster Cult |
| 5 | Acid |
| 5 | Sortilege |
| 5 | S.O.D. |
| 5 | Morbid Saint |
| 5 | Alice In Chains |
| 5 | Iron Angel |
| 5 | Kreator |
| 4 | Misfits |
| 4 | Enforcer |
| 4 | Cancer |
| 4 | Holocaust |
| 4 | Toxik |
| 4 | Infernal Majesty |
| 4 | Municipal Waste |
| 4 | Sodom |
| 4 | Manilla Road |
| 4 | King Diamond |
| 4 | Alien Force |
| 4 | Mercyful Fate |
| 3 | Witch Cross |
| 3 | EvilDead |
| 3 | Omen |
| 3 | Napalm Death |
| 3 | Hallows Eve |
| 3 | Witchfynde |
| 3 | Sacred Reich |
| 3 | D.R.I. |
| 3 | The Misfits |
| 3 | Forbidden |
| 3 | Wolf |
| 3 | Universe |
| 3 | Body Count |
| 3 | Exciter |
| 3 | Demolition Hammer |
| 3 | Midnight |
| 3 | Diamond Head |
| 3 | Onslaught |
| 3 | Violent Force |
| 2 | Death Angel |
| 2 | Flotsam And Jetsam |
| 2 | Randy |
| 2 | Cannibal Corpse |
| 2 | Paradox |
| 2 | Ostrogoth |
| 2 | Rigor Mortis |
| 2 | Voivod |
| 2 | Savage Grace |
| 2 | Battle Axe |
| 2 | Tankard |
| 2 | Mayhem |
| 2 | Darkness |
| 2 | Cloven Hoof |
| 2 | Sentinel Beast |
| 2 | Atomkraft |
| 2 | Griffin |
| 2 | Parasite |
| 2 | Deathhammer |
| 2 | Crucifixion |
| 2 | Vektor |
| 2 | Metal Church |
| 2 | Cirith Ungol |
| 2 | Warfare |
| 2 | Gotham City |
| 2 | Victim |
| 2 | Atrophy |
| 2 | Running Wild |
| 2 | Metalucifer |
| 2 | Angel Witch |
| 1 | X-caliber |
| 1 | Artillery |
| 1 | Brainfever |
| 1 | Darkness - Defenders Of Justice |
| 1 | High Power |
| 1 | Ethel The Frog |
| 1 | Mötley Crüe |
| 1 | Aggression |
| 1 | Nasty Savage |
| 1 | H-Bomb |
| 1 | Tygers Of Pan Tang |
| 1 | Dark Star |
| 1 | Mercy |
| 1 | Mindless Sinner |
| 1 | Destructor |
| 1 | Warrant |
| 1 | Excel |
| 1 | Num Skull |
| 1 | Demonic Eyes |
| 1 | Virgin Steele |
| 1 | Pestilence |
| 1 | Dealer |
| 1 | Overdrive |
| 1 | Glacier |
| 1 | Sarcofago |
| 1 | Bathory |
| 1 | Coven |
| 1 | Ruthless |
| 1 | Paralex |
| 1 | Kreator. |
| 1 | Black Magick |
| 1 | Rainbow |
| 1 | Burzum |
| 1 | Cobra |
| 1 | Voodoo Child |
| 1 | Dark Age |
| 1 | Linkin Park |
| 1 | Guns N' Roses |
| 1 | Pearl Jam |
| 1 | Nirvana |
| 1 | Nightmare |
| 1 | Tröjan |
| 1 | Nifelheim |
| 1 | Virtue |
| 1 | Blasphemy |
| 1 | Heathen |
| 1 | Talon |
| 1 | Attentat Rock |
| 1 | Death Angle |
| 1 | Angel Dust |
| 1 | Laaz Rockit |
| 1 | Gladiators |
| 1 | Jaguar |
| 1 | Traitors Gate |
| 1 | Midknight |
| 1 | Tank |
| 1 | Lee Aaron |
| 1 | Blitzkrieg |
| 1 | Etc |
| 1 | Gladiator |
| 1 | Blasphème |
| 1 | Satan |
| 1 | BLEAK HOUSE |
| 1 | The Doors |
| 1 | Toxic |
| 1 | Black Fate |
| 1 | Autopsy |
| 1 | Tredegar |
| 1 | Entombed |
| 1 | Black Flag |
| 1 | Demon |
| 1 | Chateaux |
| 1 | Zeus |
| 1 | Crimson Glory |
| 1 | Scarab |
| 1 | Massacre |
| 1 | Dimmu Borgir |
| 1 | Bulldozer |
| 1 | Demon Pact |
| 1 | Heavy Load |
| 1 | Mendes Prey |
| 1 | Immortal |
| 1 | Racer X |
| 1 | Hirax |
| 1 | Nocturnus |

Show all bands

Last logged in

14 hours 4 min ago

Member for

4 years 8 months

Is following...


ThrashMetal1982, Voracious_Assau..., MayhemWithKang, bad_american1992, Chainbreaker, ThrashMetal1983