Cannibal Lecter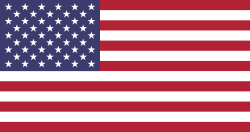 About
Tell us about yourself?:

.My names is Bailey. Ams 20, I hail from Idaho but reside in Michigan currently with Ironbound5 :)

What's your reason for joining tshirtslayer?:

Checking out others peoples gear and looking for some syak merch from badass bands \m/

Do you goto any festivals or shows?:

Heres all the shows Ive been to.
The Battle @San Bernardino '13
Iron Maiden
King Diamond
Fallujah(2)
Cannibal Corpse
Jungle Rot
Exhumed(2)
Macabre
Carcass
Noisem
Suffocation
GWAR
Iron Reagan(2)
Huntress(3)
Kreator
Arch Enemy
Danzig w/Doyle
Faster Pussycat
Megadeth(3)
Motley Crue(3)
Poison(3)
The New York Dolls
Rob Zombie(2)
Krystos(5)
Red Fang(2)
In This Moment(7)
Amon Amarth(2)
Mastodon(2)
Children Of Bodom (2)
Motorhead
Skeletonwitch
Mutilation Rites
Havok(2)
Machine Head (2)
3 Inches Of Blood(5)
Göatwhöre
Trivium(2)
Anthrax(2)
Journey
Heart(2)
Joan Jett & The Blackhearts
Slayer
Iced Earth
HellYeah
Testament(2)
Exodus
Kyng(3)
Overkill
Warbringer

Favourite album ?:

Sarcofago- The Laws Of Scourge

Which bands are you into?:

How did you find out about TShirtSlayer? :

I searched for Megadeth backpatches and it sent me here

Last Seen Wearing

I have not marked anything as currently worn yet! sorry!
Upload stats

| Count | Type |
| --- | --- |
| 101 | TShirt or Longsleeve |
| 4 | Tape / Vinyl / CD / Recording etc |
| 10 | Patch |
| 52 | Other Collectable |
| 7 | Hooded Top |
| 12 | Battle Jacket |

Upload trade status

| Count | Type |
| --- | --- |
| 1 | Trade Only |
| 1 | Sale or Trade |
| 184 | Not for sale or trade |

Bands uploaded

| Count | Band |
| --- | --- |
| 21 | Iron Maiden |
| 13 | Slayer |
| 13 | Mötley Crüe |
| 11 | Judas Priest |
| 11 | Megadeth |
| 10 | Motörhead |
| 8 | Kiss |
| 8 | 3 Inches Of Blood |
| 8 | Ozzy Osbourne |
| 7 | Dio |
| 7 | Cannibal Corpse |
| 7 | Death |
| 6 | Venom |
| 6 | Twisted Sister |
| 5 | Mercyful Fate |
| 5 | Havok |
| 5 | Bolt Thrower |
| 5 | Children Of Bodom |
| 5 | Morbid Angel |
| 5 | Dokken |
| 4 | Exodus |
| 4 | Nifelheim |
| 4 | King Diamond |
| 4 | Kreator |
| 4 | Acid Witch |
| 4 | Pantera |
| 4 | Anthrax |
| 4 | Accept |
| 4 | Testament |
| 4 | W.A.S.P. |
| 4 | Toxic Holocaust |
| 4 | Amon Amarth |
| 3 | Voivod |
| 3 | Van Halen |
| 3 | Krokus |
| 3 | Scorpions |
| 3 | Voyage Of Slaves |
| 3 | Bathory |
| 3 | HammerFall |
| 3 | Cradle Of Filth |
| 3 | Black Sabbath |
| 3 | Obituary |
| 3 | Huntress |
| 3 | Fallujah |
| 3 | Leftover Crack |
| 3 | Arch Enemy |
| 3 | Mayhem |
| 3 | Darkthrone |
| 3 | Midnight |
| 3 | Overkill |
| 2 | Faster Pussycat |
| 2 | Behemoth |
| 2 | Kyng |
| 2 | Witch Cross |
| 2 | Wendy O. Williams |
| 2 | Danzig |
| 2 | Lich King |
| 2 | Quiet Riot |
| 2 | Killer Dwarfs |
| 2 | Sarcofago |
| 2 | Goatwhore |
| 2 | Speedwolf |
| 2 | Def Leppard |
| 2 | Iced Earth |
| 2 | Misfits |
| 2 | Lizzy Borden |
| 2 | Warhammer |
| 2 | Krystos |
| 2 | Poison |
| 2 | Queensryche |
| 2 | Cauldron |
| 2 | Noisem |
| 2 | Possessor |
| 1 | Death Angel |
| 1 | Lethal Energy |
| 1 | Skull Fist |
| 1 | Triumph |
| 1 | Grim Reaper |
| 1 | Uncle Acid |
| 1 | Black Dahlia Murder |
| 1 | Marilyn Manson |
| 1 | Zebra |
| 1 | Plasmatics |
| 1 | Cycle Sluts From Hell |
| 1 | Uncle Acid & The Deadbeats |
| 1 | Possesor |
| 1 | Paramite. |
| 1 | Nazareth |
| 1 | HIGH ON FIRE |
| 1 | Doom |
| 1 | 3inches Of Blood |
| 1 | Black Label Society |
| 1 | Ratt |
| 1 | Running Wild |
| 1 | Skid Row |
| 1 | Ultimatum |
| 1 | Vital Remains |
| 1 | Black Flag |
| 1 | GG Allin |
| 1 | New York Dolls |
| 1 | Tygers Of Pan Tang |
| 1 | Hallows Eve |
| 1 | Holy Grail |
| 1 | Anvil |
| 1 | Saxon |
| 1 | Dead Kennedys |
| 1 | Trivium |
| 1 | Nunslaughter |
| 1 | Whitechapel |
| 1 | Pentagram |
| 1 | Enforcer |
| 1 | Sabbat |
| 1 | Genocaust |
| 1 | Vomit God |
| 1 | Ace Frehley |
| 1 | Samhain |
| 1 | Toxin |
| 1 | Hanoi Rocks |
| 1 | Cheap Trick |
| 1 | Crumbsuckers |
| 1 | Fastway |
| 1 | Arsenic Addiction |
| 1 | Carcass |
| 1 | Deep Purple |
| 1 | Exhumed |
| 1 | Whitesnake |
| 1 | The Ramones |
| 1 | Slade |
| 1 | Alice In Chains |
| 1 | Unto The Legions |
| 1 | Dethklok |
| 1 | Demolition Hammer |
| 1 | D.R.I. |
| 1 | Immortal |
| 1 | Condition Critical |
| 1 | In This Moment |
| 1 | Dark Angel |
| 1 | Rainbow |
| 1 | Benediction |
| 1 | Judad Priest |
| 1 | Candlemass |
| 1 | Metal Church |
| 1 | Rush |
| 1 | Deicide |
| 1 | Heart |
| 1 | Massacre |
| 1 | Paramite |
| 1 | Syphilitic Vaginas |
| 1 | Y&T |
| 1 | Six Feet Under |
| 1 | Kix |
| 1 | Electric Wizard |
| 1 | Malice |

Show all bands

Last logged in

1 year 4 months ago

Member for

8 years 11 months

Is following...


GRM421, KorgullTheExter..., Witchtorturer666, Cannibal Lecter, Samandu Metal M..., oldschoolbear, DeathRipper, WyattSartoriDrums666, Themessiahbolical, metal_thrashing_dad, PowerThrashingDeath, joop, madjake208, the beast, Speed or Bleed, slant, Rotten, Grimmfist, Daniel Sodomaniac, RAVISH WARRIOR 310, ToxicWal8z, chelsmayy, megaseth, ObiVargKenobi, Adam. B. A. Mclean, Everything burrito, slayerslayer, Kentjesuswenedikter, trialedbyfire, rafaelkempp, adam cast forth, BlackMetalJesus, quixotic, DoctorDeath, ZombieBloodNightmare, Bayernpirat, SlayerIsTheOnly..., Lef_Deppard, alla2465, bls-georg-pantera, SAATANANVITTU, IronMason, Ironbound, VIDA, BruteAxe2011, ToxikAssault, Thrash is my busines, ShreddinJ, kertalaaki, BeefCakeAssThrash, mayhempunk666, samsonthrash, dioDEATH, Adrian, Thrashocutionist, KorpseDestruktor666, Plague, Antonio, Zausel, Naprimer Naprimer, Croby, MetalThrashingMad, JUANTHRASH, IronBound5, CannaDeath, Metal_James, Urizen