BurzumThrone
Trade history
0 items received from others
This member does not have any trade history.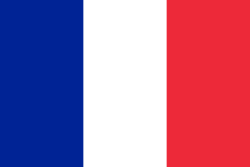 About
Tell us about yourself?:

I love underground black metal... nothing more.

What's your reason for joining tshirtslayer?:

Do you goto any festivals or shows?:

Hellfest, Motocultor and "le ferailleur" which is a concert room with lot of metal band. I like the ambiances, and when my favorite band is playing (like everyone). Best memories : Belphegor, 1349, Ingested, Iron Maiden, Audrey Horne, Marduk, Rectal Smegma...

How did you find out about TShirtSlayer? :

By searching a lot of differents thingsin fact..

Last Seen Wearing

I have not marked anything as currently worn yet! sorry!
Upload stats

| Count | Type |
| --- | --- |
| 21 | TShirt or Longsleeve |
| 71 | Tape / Vinyl / CD / Recording etc |
| 3 | Pin / Badge |
| 10 | Patch |
| 4 | Other Collectable |
| 1 | Battle Jacket |

Upload trade status

| Count | Type |
| --- | --- |
| 110 | Not for sale or trade |

Bands uploaded

| Count | Band |
| --- | --- |
| 7 | Darkthrone |
| 4 | Dark Funeral |
| 4 | Cytotoxin |
| 4 | Belphegor |
| 3 | Metallica |
| 3 | Sale Freux |
| 3 | Furfur |
| 3 | Summoning |
| 3 | Mayhem |
| 2 | Carpathian Forest |
| 2 | Burzum |
| 2 | Angelus Apatrida |
| 2 | Nuit Macabre |
| 2 | Peste Noire |
| 2 | Deeds Of Flesh |
| 2 | Marduk |
| 2 | Bolt Thrower |
| 2 | Massacra |
| 2 | Behemoth |
| 2 | Abbath |
| 2 | Taake |
| 1 | Totale Angoisse |
| 1 | Cannibal Corpse |
| 1 | Suffocation |
| 1 | Vlad Tepes |
| 1 | Korovakill |
| 1 | Defuntos |
| 1 | Watain |
| 1 | Macabre |
| 1 | In Yür Face |
| 1 | Aeternus |
| 1 | 1349 |
| 1 | Hirax |
| 1 | Urgehal |
| 1 | Pet The Preacher |
| 1 | Barbarity |
| 1 | Six Feet Under |
| 1 | Les Acteurs De L'ombre |
| 1 | Vorak |
| 1 | Vreid |
| 1 | Black Holocaust |
| 1 | Sortilege |
| 1 | Savatage |
| 1 | Mütiilation |
| 1 | Gojira |
| 1 | Festering Process |
| 1 | Khøleräa |
| 1 | Battle Jacket |
| 1 | Seigneur Voland |
| 1 | Vanitas |
| 1 | Manowar |
| 1 | Iron Maiden |
| 1 | Aura Noir |
| 1 | Calligram |
| 1 | Bömbers |
| 1 | Chaotic Symmetry |
| 1 | Dimmu Borgir |
| 1 | Zyklon-B |
| 1 | Acedia Mundi |
| 1 | The Dark Prison Massacre |
| 1 | Hellfest |
| 1 | Ragnarok |
| 1 | Kampfar |
| 1 | Kaldt Helvete |
| 1 | Mud Digger |
| 1 | Tsjuder |
| 1 | Windir |
| 1 | Fairlight |
| 1 | Hate Frost |
| 1 | Morbid Winter |
| 1 | Immortal |
| 1 | Havok |
| 1 | Electric Wizard |
| 1 | Azel's Mountain |
| 1 | Motocultor |
| 1 | Rectal Smegma |
| 1 | Unseen Abyss |
| 1 | Orange Goblin |
| 1 | Path Of The Nocturnal Silence |
| 1 | Death |
| 1 | Splattered Cadaver |
| 1 | Svartrit |
| 1 | Kirkebrann |
| 1 | Nargaroth |
| 1 | Beheri |
| 1 | Audrey Horne |
| 1 | Apparition Fantomatique |
| 1 | Beauty Of Desolation |
| 1 | Dying Fetus |
| 1 | Satanic Warmaster |
| 1 | Beyond The Torture |

Show all bands

Last logged in

1 year 2 days ago

Member for

1 year 8 months

Is following...

No friends added/following