BRVTALITY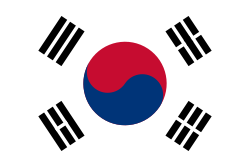 About
Tell us about yourself?:

i'm a fan of heavy metal music from south korea where the place is seen as a heavy metal wasteland. mostly into heavy / thrash / death / some old j-pop, etc.

Which bands are you into?:

Last Seen Wearing

I have not marked anything as currently worn yet! sorry!
Upload stats

| Count | Type |
| --- | --- |
| 2 | TShirt or Longsleeve |
| 58 | Tape / Vinyl / CD / Recording etc |
| 7 | Pin / Badge |
| 59 | Patch |
| 5 | Other Collectable |
| 2 | Battle Jacket |

Upload trade status

| Count | Type |
| --- | --- |
| 1 | Wanted |
| 1 | Sold |
| 1 | Sale only |
| 130 | Not for sale or trade |

Bands uploaded

| Count | Band |
| --- | --- |
| 6 | Sadus |
| 5 | Doom |
| 5 | Possessed |
| 5 | Voivod |
| 5 | Morbid Angel |
| 4 | Suffocation |
| 4 | SINDROME |
| 3 | Demolition Hammer |
| 3 | Obituary |
| 3 | Vow Wow |
| 3 | Ripping Corpse |
| 2 | Judas Priest |
| 2 | Coroner |
| 2 | Cannibal Corpse |
| 2 | Cirith Ungol |
| 2 | Master |
| 2 | Centurian |
| 2 | Nocturnus |
| 2 | Protector |
| 2 | Nox |
| 2 | Carcass |
| 2 | Dio |
| 2 | Morgoth |
| 2 | Savatage |
| 2 | Malevolent Creation |
| 2 | Infernal Majesty |
| 2 | Chastain |
| 2 | Cancer |
| 2 | Terra Rosa |
| 2 | Death |
| 2 | INCUBUS |
| 2 | Shellshock |
| 2 | Demented Ted |
| 2 | Lizzy Borden |
| 2 | Scanner |
| 2 | Motörhead |
| 2 | Deicide |
| 2 | Silver Mountain |
| 2 | Casbah |
| 2 | Devastation |
| 2 | Gorguts |
| 2 | Rush |
| 2 | Crimson Glory |
| 2 | Morrisound Recording |
| 1 | Van Halen |
| 1 | Dark Angel |
| 1 | Gumboil |
| 1 | Below |
| 1 | Agent Steel |
| 1 | Exodus |
| 1 | Sentenced |
| 1 | Kiss |
| 1 | Disincarnate |
| 1 | Garlic Boys |
| 1 | Mirror |
| 1 | Slayer |
| 1 | DBC |
| 1 | Metallica |
| 1 | Seance |
| 1 | Hard 'N' Heavy |
| 1 | Exhorder |
| 1 | Half Life |
| 1 | Brimstone Coven |
| 1 | Obliveon |
| 1 | Meathook Seed |
| 1 | Twisted Sister |
| 1 | Cabal |
| 1 | Psychodemenz |
| 1 | Frank Frazetta |
| 1 | Napalm Death |
| 1 | Stygian |
| 1 | Autopsy |
| 1 | Stressball |
| 1 | Shellshock (JPN) |
| 1 | Running Wild |
| 1 | Hellwitch |
| 1 | Mother Of Soul |
| 1 | Watchtower |
| 1 | Sepultura |
| 1 | Simple Aggression |
| 1 | Various Artists |
| 1 | Hell |
| 1 | Anthem |
| 1 | Displaced Person |
| 1 | Creepmime |
| 1 | Vio-Lence |
| 1 | Hellhammer |
| 1 | Flatbacker |
| 1 | Outrage |
| 1 | Luciferion |
| 1 | Carnivore |
| 1 | Paradise Lost |
| 1 | Warlock |
| 1 | Atsushi Yokozeki |
| 1 | Gunjah |
| 1 | Celtic Frost |
| 1 | S.O.D. |
| 1 | Tygers Of Pan Tang |
| 1 | Dim Mak |
| 1 | Lance Of Thrill |
| 1 | Leeway |
| 1 | Jurassic Jade |
| 1 | Cities |
| 1 | Blind Illusion |
| 1 | Armored Saint |
| 1 | Apocrypha |
| 1 | Satan |
| 1 | Riot |
| 1 | Sodom |
| 1 | Massacre |
| 1 | Earthshaker |
| 1 | X |
| 1 | Ground Zero |
| 1 | Anvil |
| 1 | Resurrection |
| 1 | Metal Blade Records |
| 1 | Nocturnus AD |
| 1 | Black Sabbath |
| 1 | Sinister |
| 1 | Rose Rose |
| 1 | Nasty Savage |
| 1 | Godflesh |
| 1 | Vital Remains |
| 1 | Monstrosity |
| 1 | Degradation |
| 1 | Warlord |
| 1 | Eroded |
| 1 | Ram |
| 1 | Goblin |
| 1 | Overthrow |
| 1 | Cynic |
| 1 | Manowar |
| 1 | Grubby |
| 1 | Bitch |
| 1 | Entombed |
| 1 | Pestilence |
| 1 | Messiah Force |
| 1 | Brutality |
| 1 | Rainbow |
| 1 | Yngwie Malmsteen |
| 1 | Fates Warning |
| 1 | Savage Greed |
| 1 | Twitching Tongues |
| 1 | Atheist |
| 1 | Angel Witch |

Show all bands

Last logged in

2 days 6 min ago

Member for

2 years 9 months

Is following...


sodom26, FadedPictures, SABBATRINITY, tomcat ha