BrownSock
Trade history
0 items received from others
This member does not have any trade history.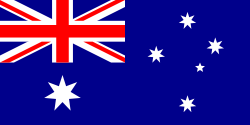 About
Do you goto any festivals or shows?:

Don't get many festivals in Australia or many shows worth going to unless there is an international act touring. I have been to Metal Magic VII, Hell's Pleasure X and HOA: 2014.

Which bands are you into?:

Last Seen Wearing

I have not marked anything as currently worn yet! sorry!
Upload stats

| Count | Type |
| --- | --- |
| 58 | Tape / Vinyl / CD / Recording etc |

Upload trade status

| Count | Type |
| --- | --- |
| 58 | Not for sale or trade |

Bands uploaded

| Count | Band |
| --- | --- |
| 5 | Manilla Road |
| 5 | Sepultura |
| 3 | Parabellum |
| 2 | SexTrash |
| 2 | Morgoth |
| 2 | Ekhymosis |
| 2 | Mutilator |
| 2 | Vulcano |
| 2 | Avalon |
| 2 | Megahertz |
| 2 | Blasfemia |
| 1 | Amen |
| 1 | Virus |
| 1 | Ekrion |
| 1 | Centurias |
| 1 | Volkana |
| 1 | RetroSatan |
| 1 | Profanación |
| 1 | Salário Mínimo |
| 1 | Mortem |
| 1 | Dexkoncierto |
| 1 | Korzus |
| 1 | Aspid |
| 1 | Mierda |
| 1 | Sarcofago |
| 1 | Santuário |
| 1 | Astaroth |
| 1 | Abutre |
| 1 | The Satan's Scourge |
| 1 | Overdose |
| 1 | Performances |
| 1 | Ataque De Sonido |
| 1 | Masacre |
| 1 | Holocausto |
| 1 | Slander |
| 1 | Chakal |
| 1 | Hellkruzher |
| 1 | Herpes |
| 1 | Mosh |
| 1 | Witchhammer |
| 1 | Cadaverina |
| 1 | Holocausto (Col) |
| 1 | Morfeus |
| 1 | Anthares |
| 1 | Oxidizer |
| 1 | Inquisition |
| 1 | Golem |
| 1 | Attomica |
| 1 | Nauseous Surgery |
| 1 | BSB.H |
| 1 | Slavery |
| 1 | Reencarnacion |
| 1 | Mystifier |
| 1 | Corpse |
| 1 | Agressor |
| 1 | Exterminator |
| 1 | Avenger |
| 1 | Hammerhead |

Show all bands

Last logged in

5 years 2 months ago

Member for

11 years 11 months

Is following...

No friends added/following