BoltThrower89
Trade history
5 items received from others
This member does not have any trade history.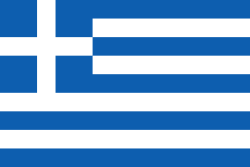 About
Tell us about yourself?:

IF YOU WANT A TRADE DON'T HESITATE TO ASK, even for items I have listed as "Not For Sale Or Trade"!!

What's your reason for joining tshirtslayer?:

Seeing other people's collections, sharing mine, buying, selling, trading

Do you goto any festivals or shows?:

Everytime given the chance. Countless shows in my city/country, and I've been at Brutal Assault once.

Favourite album ?:

Metallica - ...And Justice For All

Which bands are you into?:

How did you find out about TShirtSlayer? :

Last Seen Wearing

I have not marked anything as currently worn yet! sorry!
Upload stats

| Count | Type |
| --- | --- |
| 81 | TShirt or Longsleeve |
| 4 | Hooded Top |
| 3 | Battle Jacket |

Upload trade status

| Count | Type |
| --- | --- |
| 2 | Trade Only |
| 11 | Sale or Trade |
| 1 | Sale only |
| 74 | Not for sale or trade |

Bands uploaded

| Count | Band |
| --- | --- |
| 11 | Bolt Thrower |
| 3 | Sarabante |
| 3 | Skitsystem |
| 2 | Tragedy |
| 2 | Stampin' Ground |
| 2 | Kreator |
| 2 | Dew-Scented |
| 2 | The Haunted |
| 2 | Machine Head |
| 2 | DISFEAR |
| 2 | Carcass |
| 2 | Drunkard |
| 2 | Obituary |
| 2 | Sepultura |
| 2 | Entombed |
| 2 | WreckAge |
| 1 | Discharge |
| 1 | MONO |
| 1 | EvilDead |
| 1 | Virus |
| 1 | Dystopia |
| 1 | Progress Of Inhumanity |
| 1 | Eyehategod |
| 1 | Forbidden |
| 1 | Hatebreed |
| 1 | Sun Of Nothing |
| 1 | GENERAL SURGERY |
| 1 | Allochiria |
| 1 | Insect Warfare |
| 1 | Terrorizer |
| 1 | God Dethroned |
| 1 | Beastmilk |
| 1 | Phobia |
| 1 | TERROR |
| 1 | Grave |
| 1 | Bloodbath |
| 1 | Rotten Sound |
| 1 | Cease Of Breeding |
| 1 | Conspiracy Of Denial |
| 1 | Repulsion |
| 1 | Kylesa |
| 1 | Lethe |
| 1 | Nihilist |
| 1 | Emperor |
| 1 | Disrupt |
| 1 | Testament |
| 1 | Vader |
| 1 | Malevolent Creation |
| 1 | Hellshock |
| 1 | Morbid Angel |
| 1 | Roger Waters |
| 1 | Nader Sadek |
| 1 | Nasum |
| 1 | Burial Hordes |
| 1 | Meshuggah |
| 1 | Atheist |
| 1 | Nile |
| 1 | Nocturnal Vomit |
| 1 | Vomit Church |
| 1 | Audioslave |
| 1 | Riistetyt |
| 1 | Goat Skull |
| 1 | Badtrip |
| 1 | Procrastinate |
| 1 | Anaal Nathrakh |
| 1 | Dismember |
| 1 | Benediction |
| 1 | - |
| 1 | Corrosion Of Conformity |
| 1 | Soulfly |
| 1 | His Hero Is Gone |
| 1 | Dying Fetus |

Show all bands

Last logged in

17 hours 15 min ago

Member for

5 years 2 months

Is following...


MathiasTheVault, Boltthrower37, Shirtanator, pigwalk42, punani, Metalmate, Pandemoanium, meaningless, gizter, Rex, machie the apache, Tahini, Darkvalerious, mindcontrolsystem, Sleevectomy, Uninvited Guest