bobbyhends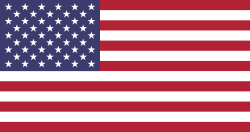 About
Tell us about yourself?:

24 PDX
If you have something in my want list and want something I have feel free to message me about a trade even if I don't have the item listed as trade

What's your reason for joining tshirtslayer?:

Which bands are you into?:

Last Seen Wearing

I have not marked anything as currently worn yet! sorry!
Last logged in

2 days 3 hours ago

Upload stats

| Count | Type |
| --- | --- |
| 78 | TShirt or Longsleeve |
| 1 | Tape / Vinyl / CD / Recording etc |
| 11 | Patch |
| 1 | Other Collectable |
| 5 | Hooded Top |
| 3 | Battle Jacket |

Upload trade status

| Count | Type |
| --- | --- |
| 2 | Sale or Trade |
| 97 | Not for sale or trade |

Bands uploaded

| Count | Band |
| --- | --- |
| 9 | Blasphemy |
| 9 | Bolt Thrower |
| 7 | Order From Chaos |
| 6 | Undergang |
| 4 | Torture Rack |
| 4 | Revenge |
| 4 | Conqueror |
| 4 | Sadistik Exekution |
| 3 | Oxygen Destroyer |
| 3 | SexTrash |
| 3 | Mortician |
| 2 | Phrenelith |
| 2 | Abysmal Lord |
| 2 | Weregoat |
| 2 | Left Cross |
| 2 | Spectral Voice |
| 2 | ARCHGOAT |
| 2 | Crurifragium |
| 2 | Rottrevore |
| 2 | Rotting Christ |
| 2 | Proclamation |
| 2 | Beherit |
| 2 | Siege Column |
| 2 | Temple Of Void |
| 2 | Possession |
| 2 | Genocide Pact |
| 2 | Diocletian |
| 2 | Bestial Warlust |
| 2 | Hellfire Deathcult |
| 1 | Ritual Genocide |
| 1 | Acephalix |
| 1 | Nauseator |
| 1 | Sarcofago |
| 1 | Martire |
| 1 | Sodom |
| 1 | Dahmer |
| 1 | Demilich |
| 1 | Monstrosity |
| 1 | Demolition Hammer |
| 1 | Petrification |
| 1 | Valkyrja |
| 1 | Grave |
| 1 | Caustic Wound |
| 1 | Ossuarium |
| 1 | Warbringer |
| 1 | Nekro Drunkz |
| 1 | Father Befouled |
| 1 | Witchvomit |
| 1 | Molder |
| 1 | Morta Skuld |
| 1 | Sepolcro |
| 1 | Coffin Rot |
| 1 | INCUBUS |
| 1 | Impetigo |
| 1 | Nihilist |
| 1 | Wormridden |
| 1 | Necrovore |
| 1 | Morbosidad |
| 1 | Perpetuated |
| 1 | Hacksaw |
| 1 | Goreaphobia |
| 1 | Drawn And Quartered |
| 1 | Baphomet |
| 1 | NUCLEAR WAR NOW |
| 1 | Black Witchery |
| 1 | Iron Bonehead |
| 1 | Sabbat (JPN) |
| 1 | Sadistic Intent |
| 1 | Church Of Disgust |
| 1 | Embrace Of Thorns |
| 1 | Mortiferum |
| 1 | Reek Of The Unzen Gas Fumes |
| 1 | Viscera Infest |
| 1 | Ares Kingdom |
| 1 | Grand Belial's Key |
| 1 | Antichrist Siege Machine |
| 1 | Dead Congregation |
| 1 | Infester |
| 1 | Benediction |
| 1 | Disma |
| 1 | Contaminated |
| 1 | Blasphemopahger |
| 1 | Thanatos |

Show all bands

Member for

1 year 1 month

Is following...

No friends added/following