BlackFlameImmersion666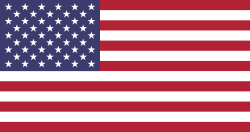 About
Tell us about yourself?:

I am an Italian/American who came up in South Florida, old school metal head, mainly into Black Metal of the suicidal or atmospheric kind, love the Finnish bands. Thrash, Doom and sleazy Hair Metal make their way into my playlists as well. Fronted quite a few bands in the 90's and 2000's, some bigger than others.
I am the host of the Black Flame Immersion Podcast; a podcast which deep dives into occult related topics, with hopes of allowing the listener to obstruct the Abrahamic parasite, and all of its tentacles, and find their own mindset and path.
I have been collecting shirts since the late 80s and early 90s; did a lot of mail order and tape trading back in the day. I have had so many shirts, and have sold so many shirts. Currently, I am low on my collection, and I would like to acquire some things.

What's your reason for joining tshirtslayer?:

Do you goto any festivals or shows?:

If a show worth seeing comes up sure, but my festival days are long gone.

How did you find out about TShirtSlayer? :

Always noticed that every time I looked up a shirt online, someone had it on this website.

Last Seen Wearing

I have not marked anything as currently worn yet! sorry!
Upload stats

| Count | Type |
| --- | --- |
| 8 | TShirt or Longsleeve |
| 1 | Battle Jacket |

Upload trade status

| Count | Type |
| --- | --- |
| 1 | Sale or Trade |
| 8 | Not for sale or trade |

Bands uploaded

| Count | Band |
| --- | --- |
| 2 | White Zombie |
| 2 | Deströyer 666 |
| 1 | Abyssic Hate |
| 1 | Profanatica |
| 1 | Craft |
| 1 | Goatmoon |
| 1 | Sargeist |
| 1 | Clandestine Blaze |
| 1 | Satanic Warmaster |
| 1 | Diocletian |
| 1 | Bestial Warlust |
| 1 | Lunar Aurora |
| 1 | Beherit |
| 1 | AMSG |
| 1 | Ghoul |
| 1 | Venom |
| 1 | TEITANBLOOD |
| 1 | Nastrond |
| 1 | Proclamation |
| 1 | Type O Negative |
| 1 | Horna |
| 1 | Revenge |
| 1 | Ratt |
| 1 | Nunslaughter |
| 1 | Mayhem |
| 1 | Deathspell Omega |
| 1 | Bathory |
| 1 | Pentagram |
| 1 | Burzum |
| 1 | The Devil's Blood |
| 1 | Silencer |
| 1 | Krohm |

Show all bands

Last logged in

16 hours 51 min ago

Member for

1 year 11 months

Is following...

No friends added/following