bg181
Trade history
0 items received from others
This member does not have any trade history.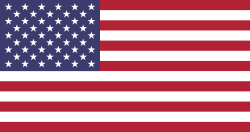 About
Tell us about yourself?:

Lifelong metalhead residing in Los Angeles, CA. Grew up in Boston, MA going to shows and continue to attend many shows around Southern California. Love collecting/wearing shirts and also vinyl.

All trade inquiries Size M only please, thank you!

What's your reason for joining tshirtslayer?:

Here to check out other people's collections and to connect with fellow metalheads in Southern California and around the world!

Do you goto any festivals or shows?:

I go to many shows around Los Angeles/Southern California, but unfortunately don't have time these days to attend festivals that are not local.

Favourite album ?:

Gorguts-Obscura (see profile pic \m/ )

Last Seen Wearing

I have not marked anything as currently worn yet! sorry!
Upload stats

| Count | Type |
| --- | --- |
| 105 | TShirt or Longsleeve |
| 1 | Other Collectable |
| 1 | Hooded Top |

Upload trade status

| Count | Type |
| --- | --- |
| 2 | Trade Only |
| 1 | Sale or Trade |
| 104 | Not for sale or trade |

Bands uploaded

| Count | Band |
| --- | --- |
| 5 | Blood Incantation |
| 4 | Pallbearer |
| 4 | Mortiferum |
| 3 | Gatecreeper |
| 3 | Power Trip |
| 3 | Krallice |
| 3 | YOB |
| 3 | Bell Witch |
| 2 | Necrot |
| 2 | Gorguts |
| 2 | Morbid Angel |
| 2 | Skeletal Remains |
| 2 | Spectral Voice |
| 2 | Suffocation |
| 2 | Sumac |
| 2 | Artificial Brain |
| 2 | Sunn O))) |
| 2 | Tomb Mold |
| 2 | Vastum |
| 2 | Napalm Death |
| 2 | Neurosis |
| 1 | Innumerable Forms |
| 1 | Hyperdontia |
| 1 | Deafheaven |
| 1 | Demilich |
| 1 | Oathbreaker |
| 1 | Anicon |
| 1 | Chthe'ilist |
| 1 | Emperor |
| 1 | Eyehategod |
| 1 | Full Of Hell |
| 1 | Obituary |
| 1 | Cannibal Corpse |
| 1 | Black Curse |
| 1 | Pig Destroyer |
| 1 | Of Feather And Bone |
| 1 | Deicide |
| 1 | Discordance Axis |
| 1 | Portal |
| 1 | Fetid |
| 1 | Grave Upheaval |
| 1 | Grave Miasma |
| 1 | Hissing |
| 1 | Haunter |
| 1 | Cobalt |
| 1 | Impetuous Ritual |
| 1 | Horrendous |
| 1 | Incantation |
| 1 | SubRosa |
| 1 | Lingua Ignota |
| 1 | Inter Arma |
| 1 | Malignant Altar |
| 1 | Khemmis |
| 1 | Merzbow |
| 1 | HIGH ON FIRE |
| 1 | Ash Borer |
| 1 | King Woman |
| 1 | Thou |
| 1 | Meshuggah |
| 1 | Baroness |
| 1 | Loss |
| 1 | Thantifaxath |
| 1 | Skeletonwitch |
| 1 | Mortal Wound |
| 1 | Undergang |
| 1 | Torture Rack |
| 1 | Melt-Banana |
| 1 | Chelsea Wolfe |
| 1 | Triumvir Foul |
| 1 | Converge |
| 1 | Mournful Congregation |
| 1 | Witch Vomit |
| 1 | Yellow Eyes |
| 1 | Death |

Show all bands

Last logged in

6 days 5 hours ago

Member for

4 years 2 months

Is following...


delusiveworld, maanelyst, Kostas_Slaughter999, nuclearthrasher666, meaningless, DoctorDeath, BlackWizzard, Maquina_Muerte, Rodrigo Caceres..., Parody Of Society, metalstormfacet..., bedofnails, Azor Ahai, madbutcher, Ghöûllr, JonahxWolf, stevenICB, Kvltdad, Tahini, kereealazer, kasperlewau, halrotting, EQA, gloriousdeath