Backwoods Heathen
Trade history
0 items received from others.
This member does not have any trade history.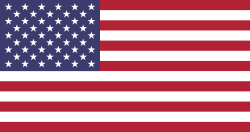 About
What's your reason for joining tshirtslayer?:

Shoot the shit with fellow metalheads and covet others worldly possesions.

Do you goto any festivals or shows?:

Notable bands Ive seen live

Metal
Death, Dio, Motorhead, Judas Priest, Iron Maiden, Black Sabbath, Iced Earth, Slayer, Blaze Bayley, Sanctuary, Rage Against the Machine, Morbid Angel, Napalm Death, Soulfly, Dream Theater, Monstrosity, Vader, Nile, Amon Amarth, Kreator

Rock
Rush, Deep Purple, Alice Cooper, Smashing Pumpkins, L7, The Breeders, The Edgar Winter Band, Nine Inch Nails, Ghost, Stevie Nicks

Hardcore & Punk
Millions of Dead Cops, Aus Rotten, Oi Poli, Subhumans, Earth Crisis, Fugazi, Los Crudos, Misfits, The Dead Milkmen, Bad Religion, The Queers, Submission Hold, Imperial Leather, Tribe 8

Hip Hop & Funk
A Tribe Called Quest, George Clinton, Wu Tang, Beastie Boys, Del the Funky Homosapien, Souls of Mischief

Favourite album ?:

Always changing but right now its Wytch Hazel II: Sojourn

Which bands are you into?:

How did you find out about TShirtSlayer? :

Every time i looked for any patch and/or shirt my internet search would lead me here. After a couple years of this I decided to sign up.

Last Seen Wearing

I have not marked anything as currently worn yet! sorry!
Last logged in

1 day 21 hours ago

Upload stats

| Count | Type |
| --- | --- |
| 15 | TShirt or Longsleeve |
| 1 | Tape / Vinyl / CD / Recording etc |
| 3 | Pin / Badge |
| 36 | Patch |
| 4 | Other Collectable |
| 1 | Hooded Top |

Upload trade status

| Count | Type |
| --- | --- |
| 60 | Not for sale or trade |

Bands uploaded

| Count | Band |
| --- | --- |
| 6 | Manilla Road |
| 6 | Iron Maiden |
| 4 | Blaze Bayley |
| 4 | Eternal Champion |
| 4 | Cirith Ungol |
| 3 | Legendry |
| 2 | Napalm Death |
| 2 | Haunt |
| 2 | Cauldron Born |
| 2 | Satan's Hallow |
| 2 | Iron Maidens |
| 2 | Savage Master |
| 2 | Sabbat (JPN) |
| 1 | Hellfire (PRC) |
| 1 | The Death Wheelers |
| 1 | Twisted Sister |
| 1 | Power Trip |
| 1 | Slaughter |
| 1 | Iced Earth |
| 1 | Slough Feg |
| 1 | Ghost & Iron Maiden |
| 1 | Dio |
| 1 | Hellwell |
| 1 | Ice Sword |
| 1 | Swords Of Steel |
| 1 | Stallion |
| 1 | Motörhead |
| 1 | Iron Kobra |
| 1 | Demon |
| 1 | Vader |
| 1 | Heavy Load |
| 1 | Briton Rites |
| 1 | M.D.C. |
| 1 | Raven |
| 1 | Howie K. Bentley |
| 1 | Ironflame |
| 1 | Monstrosity |
| 1 | Night Demon |
| 1 | Beastmaker |
| 1 | Metalucifer |
| 1 | Alice Cooper |
| 1 | Lunar Shadow |
| 1 | 地狱火 |

Show all bands

Member for

1 year 6 months

Is following...


Thimsoria, Demoniac666, Nuclear Bear, megaghost1983, Boss the Ross, Blacky666, thetalisman, gizter, mexicanuck, Morbideath