Backwoods Heathen
Trade history
0 items received from others
This member does not have any trade history.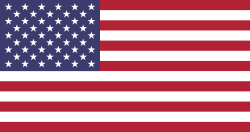 About
Tell us about yourself?:

Comic book guy, Science Fiction/ Sword & Sorcery nerd, Backyard Style amateur wrestling fanatic, Father to the Chosen One and life long Metal Head. I support the Metal Underground with my blood, my sweat, my tears and my steel.

What's your reason for joining tshirtslayer?:

Shoot the shit with fellow metalheads and covet others worldly possesions.

Do you goto any festivals or shows?:

Notable bands Ive seen live

Metal
Death, Dio, Motorhead, Judas Priest, Iron Maiden (x8), Black Sabbath, Iced Earth, Slayer (x2), Blaze Bayley, Sanctuary, Fates Warning, Rage Against the Machine, Morbid Angel, Napalm Death (x2), Soulfly (x2), Pentagram, Dream Theater, Monstrosity (x2), Vader, Nile, Queensrÿche, Amon Amarth, Kreator

Rock
Rush, Deep Purple, Alice Cooper (x4), Smashing Pumpkins, L7, The Breeders, The Edgar Winter Band, Nine Inch Nails, Ghost, Stevie Nicks

Hardcore & Punk
Millions of Dead Cops, Aus Rotten, Oi Polloi, Subhumans (x3), Fugazi (x4), Los Crudos (x2), Misfits (x2), The Dead Milkmen (x3), Bad Religion, The Queers, Submission Hold, Defiance, Ohio (x2), Imperial Leather, Tribe 8, Harum-Scarum

Hip Hop & Funk
A Tribe Called Quest, George Clinton (x2 Once under the Parliament label and once as the P-Funk All Stars), Wu Tang (x3), Beastie Boys, Del the Funky Homosapien, Souls of Mischief, Casual

Indie & Pop
Broken Bells, MGMT, Spoon, Green Day, Iron & Wine, K.Flay

Favourite album ?:

Always changing but right now its Wytch Hazel II: Sojourn

Which bands are you into?:

How did you find out about TShirtSlayer? :

The internet can lead you to some strange places.
Upload stats

| Count | Type |
| --- | --- |
| 37 | TShirt or Longsleeve |
| 3 | Tape / Vinyl / CD / Recording etc |
| 8 | Pin / Badge |
| 105 | Patch |
| 6 | Other Collectable |
| 1 | Hooded Top |
| 1 | Battle Jacket |

Upload trade status

| Count | Type |
| --- | --- |
| 161 | Not for sale or trade |

Bands uploaded

| Count | Band |
| --- | --- |
| 16 | Iron Maiden |
| 9 | Thor |
| 9 | Manilla Road |
| 7 | Eternal Champion |
| 6 | Napalm Death |
| 5 | Legendry |
| 5 | Blaze Bayley |
| 4 | Cirith Ungol |
| 4 | Manowar |
| 4 | Metalucifer |
| 4 | Savage Master |
| 4 | Sabbat (JPN) |
| 3 | Throne Of Iron |
| 3 | Cauldron Born |
| 3 | Smoulder |
| 3 | Visigoth |
| 2 | Randy |
| 2 | Warlord |
| 2 | Iron Kobra |
| 2 | Haunt |
| 2 | Heavy Load |
| 2 | Briton Rites |
| 2 | Gatekeeper |
| 2 | Howie K. Bentley |
| 2 | Satan's Hallow |
| 2 | Iron Maidens |
| 2 | Dream Troll |
| 2 | Power Trip |
| 2 | Judas Priest |
| 2 | Iced Earth |
| 2 | Twisted Tower Dire |
| 2 | Shadow Kingdom Records |
| 1 | Blue Öyster Cult |
| 1 | Dio |
| 1 | Hellwell |
| 1 | Ice Sword |
| 1 | Soldier Of Hell Designs |
| 1 | Helloween |
| 1 | Swords Of Steel |
| 1 | Stallion |
| 1 | Razor |
| 1 | Ghost |
| 1 | Motörhead |
| 1 | Demon |
| 1 | Iron Angel |
| 1 | Graven Rite |
| 1 | Virtue |
| 1 | Wretch |
| 1 | White Wizzard |
| 1 | Vader |
| 1 | Midnight Dice |
| 1 | Loudness |
| 1 | M.D.C. |
| 1 | Raven |
| 1 | Running Wild |
| 1 | Sacred Reich |
| 1 | Blaze Bayley 25th Anv. Shirt |
| 1 | Ironflame |
| 1 | Stone Dagger |
| 1 | Deep Purple |
| 1 | Monstrosity |
| 1 | Night Demon |
| 1 | Beastmaker |
| 1 | Peter Beste |
| 1 | Fief |
| 1 | Rainbow |
| 1 | Thin Lizzy |
| 1 | Dexter Ward |
| 1 | Alice Cooper |
| 1 | Black Sabbath |
| 1 | Kramp |
| 1 | Lunar Shadow |
| 1 | 地狱火 |
| 1 | Heretic |
| 1 | Conan The Barbarian |
| 1 | Atlantean Kodex |
| 1 | Hellfire (PRC) |
| 1 | Pentacle |
| 1 | Uriah Heep |
| 1 | Iron Thor |
| 1 | Pagan Altar |
| 1 | The Death Wheelers |
| 1 | Twisted Sister |
| 1 | Countess |
| 1 | Plasmatics |
| 1 | Traitors Gate |
| 1 | Slaughter |
| 1 | Sabbat |
| 1 | Medieval Steel |
| 1 | Slough Feg |
| 1 | Ashbury |
| 1 | Tredegar |
| 1 | Ghost & Iron Maiden |
| 1 | Grim Reaper |

Show all bands

Last logged in

1 day 9 hours ago

Member for

3 years 1 month

Is following...


ACES HIGH, midnitemover, totaldestruction, Dark Penguin, nosws4me, phantasm, Dr.Machen, Heavy Metal Chemist, Kingknallo, BeefCakeAssThrash, Hell_Onyx, BHMOXM, CroManAba, Uli, MinaWalkure, PeterBeste, oldschoolbogi, Thimsoria, Demoniac666, Nuclear Bear, megaghost1983, Boss the Ross, Blacky666, thetalisman, gizter, mexicanuck, Morbideath