BabyEviscerator
Trade history
0 items received from others
This member does not have any trade history.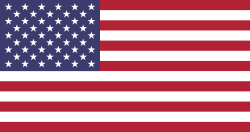 About
Tell us about yourself?:

I'm James.
If you want to know anything more, add me on Facebook.

What's your reason for joining tshirtslayer?:

Chat, exhibiting my stuff, meeting new people.

Do you goto any festivals or shows?:

How did you find out about TShirtSlayer? :

Last Seen Wearing

I have not marked anything as currently worn yet! sorry!
Upload stats

| Count | Type |
| --- | --- |
| 1 | TShirt or Longsleeve |
| 1 | Tape / Vinyl / CD / Recording etc |
| 4 | Other Collectable |
| 7 | Battle Jacket |

Upload trade status

| Count | Type |
| --- | --- |
| 13 | Not for sale or trade |

Bands uploaded

| Count | Band |
| --- | --- |
| 7 | Anthrax |
| 6 | Cradle Of Filth |
| 6 | Mayhem |
| 6 | Metallica |
| 6 | Slayer |
| 6 | Cannibal Corpse |
| 5 | Megadeth |
| 5 | Kiss |
| 5 | Xasthur |
| 5 | Suicidal Tendencies |
| 4 | Municipal Waste |
| 4 | Danzig |
| 4 | Dio |
| 4 | Deicide |
| 4 | Minor Threat |
| 4 | Black Label Society |
| 4 | Morbid Angel |
| 3 | Obituary |
| 3 | Dark Funeral |
| 3 | Dimmu Borgir |
| 3 | Pantera |
| 3 | Iron Maiden |
| 3 | Sacred Reich |
| 3 | Sarcofago |
| 3 | Death |
| 3 | Skeletonwitch |
| 3 | Judas Priest |
| 3 | Overkill |
| 3 | Misfits |
| 3 | Exciter |
| 3 | Dead Kennedys |
| 3 | Van Halen |
| 3 | The Black Dahlia Murder |
| 3 | Satan |
| 3 | Dropkick Murphys |
| 3 | Anvil |
| 3 | Quiet Riot |
| 3 | Nekromantix |
| 3 | Chimaira |
| 2 | Jägermeister |
| 2 | ARCHGOAT |
| 2 | Abigail |
| 2 | Sepultura |
| 2 | Corrosion Of Conformity |
| 2 | Gravesideservice |
| 2 | Testament |
| 2 | Stryper |
| 2 | Razor |
| 2 | D.R.I. |
| 2 | Circle Jerks |
| 2 | Def Lepard |
| 2 | Fear Factory |
| 2 | Sleep |
| 2 | Helloween |
| 2 | Poison |
| 2 | The Exploited |
| 2 | Down |
| 2 | Verbal Abuse |
| 2 | Annihlator |
| 2 | Motörhead |
| 2 | Meat Loaf |
| 1 | Watain |
| 1 | Napalm Death |
| 1 | Vektor |
| 1 | Cheap Sex |
| 1 | Type O Negative |
| 1 | Subhumans |
| 1 | Social Distortion |
| 1 | Cro-mags |
| 1 | The Doors |
| 1 | Conflict |
| 1 | Eyehategod |
| 1 | Faster Pussycat |
| 1 | Mötley Crüe |
| 1 | Nile |
| 1 | The Swod |
| 1 | Samhain |
| 1 | Acceptr |
| 1 | Kingdom Come |
| 1 | Bathory |
| 1 | Burzum |
| 1 | Exodus |
| 1 | Gorgoroth |
| 1 | Bad Religion |
| 1 | Black Sabbath |
| 1 | Immortal |
| 1 | GG Allin |
| 1 | Def Leppard |
| 1 | Hour Of Penance |
| 1 | Anal Cunt |
| 1 | Doom |
| 1 | Black Flag |
| 1 | Kreator |
| 1 | Amebix |
| 1 | Lynard Skynard |
| 1 | Behemoth |
| 1 | Nausea |
| 1 | LYNYRD SKYNYRD |
| 1 | Nuclear Assault |
| 1 | Lich King |
| 1 | The Casualties |

Show all bands

Last logged in

6 years 3 months ago

Member for

9 years 8 months

Is following...


METAL SAVAGE, VIDA, alski666, Phosphorous_Redeemer, BeefCakeAssThrash, Thrash is my busines