Axehead
Trade history
2 pending seller/trader reviews
1 bad seller/trader reviews
24 great seller/trader reviews
44 items received from others
More info click here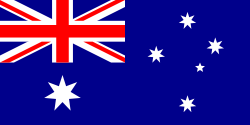 About
Tell us about yourself?:

Old school Metalhead \m/
born 1963. \m/
lead guitarist @ Aus metal band Axehead https://www.facebook.com/pages/Axehead-Maff/104010696373076?ref=bookmarks
& patch collector.
https://www.youtube.com/watch?v=TqgvctN4YQA
patch want list;
Bolt Thrower - Cenotaph shield
Judas Priest - Painkiller,vintage logo strip & mini strip,keep the faith 83 - 84 tour patch,mercenaries of metal patch & screaming for vengeance tour 82
Rainbow Rising strip & circle
Black Sabbath - Heaven & Hell strip black border,Paranoid round patch & other vintage patches
Bathory - Hordes coffin
Iron Maiden -Run to the Hills,Somewhere on Tour
any other rare vintage patches..
vintage back patches;
Black Sabbath - Neon Knights
Iron Maiden - Aces High,Number of the Beast,The Trooper,Somewhere on Tour & any official 80' - 90's
Metal Church - Fake Healer
Judas Priest - Defenders of the Faith,Painkiller & any other 80's back patch
Slayer - Hell Awaits & South of Heaven
Bolt Thrower - Cenotaph
Ozzy lifting Randy original
and any other rare vintage metal back patch

What's your reason for joining tshirtslayer?:

Do you goto any festivals or shows?:

Which bands are you into?:

How did you find out about TShirtSlayer? :

Last Seen Wearing

I have not marked anything as currently worn yet! sorry!
Upload stats

| Count | Type |
| --- | --- |
| 1 | TShirt or Longsleeve |
| 69 | Patch |
| 3 | Battle Jacket |

Upload trade status

| Count | Type |
| --- | --- |
| 7 | Trade Only |
| 4 | Sale or Trade |
| 62 | Not for sale or trade |

Bands uploaded

| Count | Band |
| --- | --- |
| 11 | Slayer |
| 11 | Black Sabbath |
| 10 | Iron Maiden |
| 9 | Judas Priest |
| 8 | Bolt Thrower |
| 6 | Megadeth |
| 6 | Exodus |
| 4 | Metal Church |
| 4 | Testament |
| 4 | Bathory |
| 4 | Accept |
| 3 | Motörhead |
| 3 | W.A.S.P. |
| 3 | Helloween |
| 3 | Rainbow |
| 3 | Saxon |
| 3 | Ozzy Osbourne |
| 3 | Krokus |
| 2 | Quiet Riot |
| 2 | Coroner |
| 2 | Kreator |
| 2 | Dio |
| 2 | Sodom |
| 2 | Storm Warrior |
| 2 | Overkill |
| 2 | Mortal Sin |
| 2 | Morbid Angel |
| 2 | Warlock |
| 2 | Ratt |
| 2 | Iced Earth |
| 2 | Tygers Of Pan Tang |
| 2 | Grave Digger |
| 1 | Cannibal Corpse |
| 1 | Blind Guardian |
| 1 | AC/DC |
| 1 | Obituary |
| 1 | Mercyful Fate |
| 1 | Venom |
| 1 | Jimi Hendrix |
| 1 | Enforcer |
| 1 | Metallica |
| 1 | Randy Rhodes |
| 1 | Aceppt |
| 1 | Flotsm Jetsm |
| 1 | Led Zeppelin |
| 1 | Running Wild |
| 1 | Deep Purple |
| 1 | Whitesnake |
| 1 | Scorpions |
| 1 | Lizzy Borden |
| 1 | Exciter |
| 1 | Dokken |
| 1 | Y&T |
| 1 | Rage |
| 1 | Pantera |

Show all bands

Last logged in

4 years 8 months ago

Member for

6 years 4 months

Is following...


oldschoolthrash, Michl, chris patches, StillThrashed, Frost_and_fire, Svart, Grimmfist, kissman, Fyro01, RavenEffect, Rotten69, Schizoid-, toxikdeath06, dubtribe, Ysidro, greatabyss, metalhead90, southerncrossripper, HeavyManiac, AdamEdvin, frankie530, Knightwhosayni, ercoke pasa de todo, odder7, HERBROCKS, torventor, Lef_Deppard, streicherzzy, SABBATRINITY, METAL SAVAGE, Rotten, ACES HIGH, Oldschool