Aaron Argersinger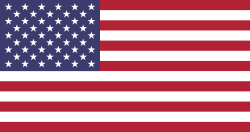 About
Tell us about yourself:

Avid ocd collector of all kinds of music, art..really into oldschool metal, post punk, hardcore, grindcore, etc.
Amplifier worship.

What's your reason for joining tshirtslayer?:

check out other stuff, possible trades, etc.

Do you goto any festivals or shows?:

Been going to shows since the early 80's, alot of arena rock, metal, grindcore/punk shows. Been backstage to interview a lot of famous bands that were just starting out back then. I have a lot of flyers and collectibles from a lot of gigs.

Favourite album ?:

I dig all kinds..i don't have a favorite really.

Which bands are you into?:

How did you find out about TShirtSlayer? :

looking for old metal shirts.
Last logged in

9 hours 34 min ago

Member for

2 years 2 weeks

Upload stats

| Count | Type |
| --- | --- |
| 81 | TShirt or Longsleeve |
| 23 | Tape / Vinyl / CD / Recording etc |
| 2 | Pin / Badge |
| 6 | Patch |
| 21 | Other Collectable |
| 3 | Battle Jacket |

Upload trade status

| Count | Type |
| --- | --- |
| 111 | Sale or Trade |
| 25 | Not for sale or trade |

Bands uploaded

| Count | Band |
| --- | --- |
| 16 | Iron Maiden |
| 10 | Slayer |
| 5 | Megadeth |
| 4 | Venom |
| 3 | Metallica |
| 3 | Rigor Mortis |
| 3 | Ozzy Osbourne |
| 3 | Mercyful Fate |
| 3 | Black Sabbath |
| 3 | Darkthrone |
| 2 | Samhain |
| 2 | Ramones |
| 2 | Sepultura |
| 2 | Neurosis |
| 2 | Pantera |
| 2 | Serial Killers |
| 2 | Judas Priest |
| 1 | Nine Inch Nails |
| 1 | Extinction Of Mankind |
| 1 | Def Leppard |
| 1 | Tietan Blood |
| 1 | Dwarves |
| 1 | Burzum |
| 1 | Venom/Slayer/Dark Angel |
| 1 | Cannibal Corpse |
| 1 | Dio |
| 1 | Mahogany Rush |
| 1 | Motörhead |
| 1 | Charles Bronson |
| 1 | Scorpions |
| 1 | King Diamond |
| 1 | Black Fag |
| 1 | Cryptic Slaughter |
| 1 | Mortals |
| 1 | Antischism |
| 1 | Poison |
| 1 | D.R.I. |
| 1 | MENTORS |
| 1 | Nausea |
| 1 | Bauhaus |
| 1 | Accused |
| 1 | Impaled Nazarene |
| 1 | Windhand |
| 1 | Massacre |
| 1 | Carnivore |
| 1 | Possessed |
| 1 | King Diamond/Exodus |
| 1 | Merciful Death |
| 1 | Dropdead |
| 1 | Sacred Reich |
| 1 | Children Of Bodom |
| 1 | Antichrist Demoncore |
| 1 | Slayer/Motorhead/Overkill |
| 1 | Hawkwind |
| 1 | Goatwhore |
| 1 | Dead Kennedys |
| 1 | Death |
| 1 | Sleep |
| 1 | Voivod |
| 1 | Napalm Death |
| 1 | M.O.D. |
| 1 | Dark Angel |
| 1 | Electric Wizard |
| 1 | Fates Warning |
| 1 | Necrophagia |
| 1 | Eyehatedgod |
| 1 | Motorhead/Zoetrope |
| 1 | White Zombie |
| 1 | Witchfinder General |
| 1 | Manowar |
| 1 | Alice Cooper |
| 1 | Trouble/Sacrifice |
| 1 | Krokus |
| 1 | Marky Ramone |
| 1 | Kreator |
| 1 | Ted Nugent |
| 1 | Septic Deth |
| 1 | Rudimentary Peni |
| 1 | Misfits |
| 1 | Nazareth |
| 1 | Candlemass |
| 1 | Corrosion Of Confority |
| 1 | Death In June |
| 1 | Pork Dukes |
| 1 | The Exploited |
| 1 | Anthrax |
| 1 | Witchcraft |
| 1 | Quiet Riot |

Show all bands

Friends


Snaggletooth, Smoke vintage Shop