865drummer
Trade history
0 items received from others.
This member does not have any trade history.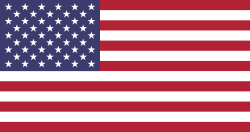 About
Tell us about yourself:

I play drums,Goatwhore is my favorite band. I have 2 vests.
Wanted !!
Goatwhore Stay sick stay fuck hail satan shirt Size M or L
Goatwhore Less whitechapel shirt Size M or L
Goatwhore Bullets shirt Size M or L
Goatwhore invert the virgin shirt Size M or L

What's your reason for joining tshirtslayer?:

To share my merch collection

Do you goto any festivals or shows?:

Goatwhore 5 times
mastodon 5 times
ghost 4 times
whitechapel 4 times
Crowner 3 times
ringworm 3 times
Carnifex 3 times
slayer 3 times
avenged sevenfold 3 times
unearth 3 times
trivium 3 times
rob zombie 3 times
the faceless 3 times
megadeath 3 times
machine head 3 times
alice cooper 3 times
born of osiris 3 times
Uncle Acid and The Deadbeats 2 times
Cannibal Corpse 2 times
Every Time I Die 2 times
Purson 2 times
Revocation 2 times
The Sword 2 times
Testament 2 times
anthrax 2 times
slipknot 2 times
wednesday 13 2 times
korn 2 times
clutch 2 times
skeletonwitch 2 times
animals as leaders 2 times
periphery 2 times
within the ruins 2 times
disturbed 2 times
revocation 2 times
stone sour 2 times
the black dahlia murder 2 times
thy art is murder 2 times
suicide silence 2 times
godsmack 2 times
red fang 2 times
dillinger escape plan 2 times
clutch 2 times
king diamond
judas priest
suffocation
Nails
Full of Hell
Krisiun
Gods hate
eternal sleep
mizery
misery index
intronaut
Chelsea wolfe
A dead forest index
monster truck
malformity
Danava
The shrine
ruby the hatchet
ectactic vision
Voivod
Vektor
Carcass
Ghoul
phobia
Nekrofilth
Sleep
Windhand
black breath
theories
Shattered sun
black crown initiate
steel panther
black stone cherry
jess and the acient ones
limp bizkit
marilyn manson
arch enemy
lust of decay
mangled atrocity
engulfed in blackness
murderdolls
eyes set to kill
all that remains
mushroomhead
lamb of god
down
fit for an autopsy
conquering dystopia
upon a burning body
glass cloud
pod
cattle decapitation
motley crue
kiss
the chariot
oh sleeper
terror
parkway drive
job for a cowboy
exhumed
cerebral bore
battlecross
amon amarth
sabaton
chevelle
decapitated
devildriver
all shall perish
origin
decrepit birth
dying fetus
king 810

Favourite album ?:

goatwhores blood for the master

Which bands are you into?:

How did you find out about TShirtSlayer? :

looking for goatwhore merch on google

Last Seen Wearing

I have not marked anything as currently worn yet! sorry!
Last logged in

1 day 16 hours ago

Member for

2 years 7 months

Upload stats

| Count | Type |
| --- | --- |
| 143 | TShirt or Longsleeve |
| 70 | Tape / Vinyl / CD / Recording etc |
| 6 | Pin / Badge |
| 49 | Patch |
| 123 | Other Collectable |
| 3 | Hooded Top |
| 10 | Battle Jacket |

Upload trade status

| Count | Type |
| --- | --- |
| 31 | Sale only |
| 373 | Not for sale or trade |

Bands uploaded

| Count | Band |
| --- | --- |
| 75 | Goatwhore |
| 23 | Ghost |
| 18 | Slayer |
| 15 | Ghost B.C. |
| 14 | Cannibal Corpse |
| 14 | King Diamond |
| 13 | Nails |
| 13 | Carnifex |
| 13 | Uncle Acid & The Deadbeats |
| 12 | Eyehategod |
| 12 | Slipknot |
| 11 | Black Sabbath |
| 11 | Watain |
| 10 | Uncle Acid |
| 9 | Motörhead |
| 9 | Venom |
| 9 | Clutch |
| 9 | Cattle Decapitation |
| 8 | Bolt Thrower |
| 8 | Misery Index |
| 8 | King Dude |
| 8 | Wednesday 13 |
| 8 | Dying Fetus |
| 7 | Anthrax |
| 7 | Windhand |
| 7 | Trivium |
| 7 | Soilent Green |
| 7 | Mastodon |
| 7 | Danzig |
| 7 | Morbid Angel |
| 7 | Ringworm |
| 7 | Megadeth |
| 7 | Skeletonwitch |
| 6 | Deicide |
| 6 | Nekrofilth |
| 6 | Dimmu Borgir |
| 6 | I Declare War |
| 6 | The Black Dahlia Murder |
| 6 | Sleep |
| 6 | Whitechapel |
| 5 | Exodus |
| 5 | Mgła |
| 5 | Crowbar |
| 5 | Acid Bath |
| 5 | Judas Priest |
| 5 | Job For A Cowboy |
| 5 | Fear Factory |
| 5 | Death |
| 4 | HIGH ON FIRE |
| 4 | Chelsea Wolfe |
| 4 | Psychostick |
| 4 | Converge |
| 4 | Agnostic Front |
| 4 | The Faceless |
| 4 | Suicide Silence |
| 4 | Twitching Tongues |
| 4 | Leftover Crack |
| 4 | Pig Destroyer |
| 4 | Misfits |
| 3 | Rob Zombie |
| 3 | Killswitch Engage |
| 3 | Harms Way |
| 3 | Machine Head |
| 3 | Strapping Young Lad |
| 3 | Ghoul |
| 3 | Pantera |
| 3 | Exhumed |
| 3 | Revenge |
| 3 | Testament |
| 3 | Undefined |
| 3 | Lamb Of God |
| 3 | Alice Cooper |
| 3 | Carcass |
| 2 | Sarcofago |
| 2 | Eye Hate God |
| 2 | The Misfits |
| 2 | Godsmack |
| 2 | Opeth |
| 2 | Dethklok |
| 2 | The Cure |
| 2 | Disturbed |
| 2 | Satyricon |
| 2 | Kill |
| 2 | Red Fang |
| 2 | Unearth |
| 2 | All Shall Perish |
| 2 | As I Lay Dying |
| 2 | Phobia |
| 2 | Behemoth |
| 2 | Lizzy Borden |
| 2 | Iron Maiden |
| 2 | Suffocation |
| 2 | Between The Buried And Me |
| 2 | Bullet For My Valentine |
| 2 | Black Dahlia Murder |
| 2 | Corrosion Of Conformity |
| 2 | Toxic Holocaust |
| 2 | Ruby The Hatchet |
| 2 | Possessed |
| 2 | Murderdolls |
| 2 | Mushroomhead |
| 2 | Origin |
| 2 | Decrepit Birth |
| 2 | Epoch Of Unlight |
| 1 | Unleashed |
| 1 | Kingdom Of Sorrow |
| 1 | Noisem |
| 1 | Motograter |
| 1 | Gorgoroth |
| 1 | Lemmy |
| 1 | Annotations Of An Autopsy |
| 1 | Marilyn Manson |
| 1 | In Flames |
| 1 | Down |
| 1 | Triptykon |
| 1 | Myrkur |
| 1 | Unknown Hinson |
| 1 | Machine Head. |
| 1 | Phil Anselmo |
| 1 | Hank Williams |
| 1 | Neurosis |
| 1 | Cough |
| 1 | GG Allin |
| 1 | DevilDriver |
| 1 | Samhain |
| 1 | Static X |
| 1 | Arch Enemy |
| 1 | Manticore |
| 1 | Bell Witch |
| 1 | Cursed |
| 1 | Veil Of Maya |
| 1 | Revocation |
| 1 | Baroness |
| 1 | All Pigs Must Die |
| 1 | Periphery |
| 1 | Electric Wizard |
| 1 | Hellyeah |
| 1 | Obscura |
| 1 | The Sword |
| 1 | Acid Priest |
| 1 | Merzbow |
| 1 | Cradle Of Filth |
| 1 | Born Of Osiris |
| 1 | Sword |
| 1 | W.A.S.P. |
| 1 | Metallica |
| 1 | Full Of Hell |
| 1 | Marilyn Manson |
| 1 | Black Breath |
| 1 | Beyond Creation |
| 1 | Stone Sour |
| 1 | Monster Magnet |
| 1 | Mark Riddick |
| 1 | Theories |
| 1 | HATE ETERNAL |
| 1 | After The Burial |
| 1 | Marduk |
| 1 | Mötley Crüe |
| 1 | Ghostbc |
| 1 | Cerebral Bore |
| 1 | All That Remains |
| 1 | Chuck Schuldiner |
| 1 | Fulgora |
| 1 | Dokken |
| 1 | Avenged Sevenfold |
| 1 | Belphegor |
| 1 | God Forbid |
| 1 | Gojira |
| 1 | Mayhem |
| 1 | AC/DC |
| 1 | Battlecross |
| 1 | Kvelertak |
| 1 | Bathory |
| 1 | Six Feet Under |
| 1 | Denial Of God |
| 1 | Gwar |
| 1 | Amon Amarth |
| 1 | Carpathian Forest |
| 1 | Melvins |
| 1 | Metal Blade Records |
| 1 | Napalm Death |
| 1 | Ensiferum |
| 1 | High On Fire |
| 1 | Obituary |
| 1 | 1349 |
| 1 | Arsis |
| 1 | Mercyful Fate |
| 1 | Woods Of Ypres |
| 1 | Ozzy Osbourne |
| 1 | Thy Art Is Murder |
| 1 | Sabaton |
| 1 | Taake |

Show all bands

Friends


Season of Mist USA, Justicerhodes, deadmildred, Jewcomplains