wallyache
Trade history
0 items received from others
This member does not have any trade history.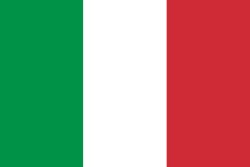 About
Tell us about yourself?:

dirty rotten old and imbecil

What's your reason for joining tshirtslayer?:

want to upload and share my shit

Do you goto any festivals or shows?:

yep
though prefer little venues

Favourite album ?:

too many to mention. at the moment jane doe

Which bands are you into?:

How did you find out about TShirtSlayer? :

random search, friends, fiends

Last Seen Wearing

I have not marked anything as currently worn yet! sorry!
Upload stats

| Count | Type |
| --- | --- |
| 169 | TShirt or Longsleeve |
| 10 | Tape / Vinyl / CD / Recording etc |
| 2 | Other Collectable |

Upload trade status

| Count | Type |
| --- | --- |
| 1 | Sale only |
| 180 | Not for sale or trade |

Bands uploaded

| Count | Band |
| --- | --- |
| 4 | Carcass |
| 4 | Devourment |
| 3 | Agathocles |
| 3 | Dead |
| 3 | Entombed |
| 3 | Electrocution |
| 3 | Napalm Death |
| 3 | Septycal Gorge |
| 3 | Cynic |
| 2 | My Dying Bride |
| 2 | Rotten Sound |
| 2 | Misfits |
| 2 | Disgorge(US) |
| 2 | Sigh |
| 2 | Wehrmacht |
| 2 | Pan.Thy.Monium |
| 2 | Grumo |
| 2 | Wormrot |
| 2 | Immolation |
| 2 | Profanal |
| 2 | Catastrophic Evolution |
| 2 | Morbid Angel |
| 2 | Phlebotomized |
| 2 | Last Days Of Humanity |
| 2 | Yacopsae |
| 2 | Haemorrhage |
| 2 | Fear Of God |
| 2 | Amputated |
| 2 | Archagathus |
| 2 | Grimness |
| 2 | Hemdale |
| 2 | Cathedral |
| 1 | Tristitia |
| 1 | Obscura |
| 1 | Rotten Corpse |
| 1 | Slayer |
| 1 | Valgrind |
| 1 | Mortuary Drape |
| 1 | Impaled Nazarene |
| 1 | Anatomia |
| 1 | Kaluman |
| 1 | Cannibal Corpse |
| 1 | Dying Fetus |
| 1 | Necrodeath |
| 1 | Obituary |
| 1 | At The Gates |
| 1 | Asphyx |
| 1 | Heresy |
| 1 | Bleeding Flash |
| 1 | Dead Congregation |
| 1 | Cannabis Corpse |
| 1 | Machetazo |
| 1 | Subhuman |
| 1 | Samael |
| 1 | Sick |
| 1 | Evocation |
| 1 | Carnage |
| 1 | Death On/off |
| 1 | Wretched |
| 1 | Sodom |
| 1 | Kina |
| 1 | Habitual Defilement |
| 1 | Oxidised Razor |
| 1 | Legacy |
| 1 | Archspire |
| 1 | BUTCHER ABC |
| 1 | Glacial Fear |
| 1 | Gutalax |
| 1 | Corrosion Of Conformity |
| 1 | Derketa |
| 1 | 2 Minuta Dreka |
| 1 | Dead Infection |
| 1 | ARCHGOAT |
| 1 | Grave |
| 1 | Inhuman Dissiliency |
| 1 | The Arson Project |
| 1 | Stoma |
| 1 | Ghost Rider |
| 1 | Repulsion |
| 1 | Demilich |
| 1 | Unleashed |
| 1 | Fantomas |
| 1 | Severe Torture |
| 1 | Extreme Noise Terror |
| 1 | Autopsy |
| 1 | Flotsam And Jetsam |
| 1 | Horrid |
| 1 | Old Funeral |
| 1 | Convulse |
| 1 | Ratos De Porão |
| 1 | Cock And Ball Torture |
| 1 | Cripple Bastards |
| 1 | Rot |
| 1 | Mucupurulent |
| 1 | Zeni Geva |
| 1 | Pestnebel |
| 1 | Rippikoulu |
| 1 | Necrony |
| 1 | Proletar |
| 1 | Anti-Cimex |
| 1 | Gruesome Stuff Relish |
| 1 | Lubricant |
| 1 | Totalitär |
| 1 | Dark Tranquillity |
| 1 | Unholy Grave |
| 1 | Vomitous |
| 1 | GENERAL SURGERY |
| 1 | Sinoath |
| 1 | Nasum |
| 1 | Voivod |
| 1 | Pestigore |
| 1 | Anthrax |
| 1 | Dismember |
| 1 | Beyond Creation |
| 1 | The End Of Six Thousand Years |
| 1 | Vulvectomy |
| 1 | Neuropsy |
| 1 | Squash Bowels |
| 1 | Dahmer |
| 1 | Pig Head |
| 1 | The County Medical Examiners |
| 1 | Impetigo |
| 1 | Afgrund |
| 1 | Carnal Disfigurement |
| 1 | Terrorizer |
| 1 | Kreator |
| 1 | Malediction |
| 1 | DISGORGE (MEX) |
| 1 | Macabre |
| 1 | Master |
| 1 | Agnostic Front |
| 1 | Defeated Sanity |
| 1 | SMG |
| 1 | Haemophagus |
| 1 | Sepultura |
| 1 | Cryptic Slaughter |
| 1 | Pyaemia |
| 1 | W.b.i. |
| 1 | Rottenomicon |
| 1 | Choked By Own Vomits |
| 1 | Siege |
| 1 | Pulmonary Fibrosis |
| 1 | Epileptic Genital |
| 1 | Joy Division |
| 1 | Vomit Remnants |
| 1 | Cadavoracity |
| 1 | Suffocation |
| 1 | Exhumed |
| 1 | Leng Tch'e |
| 1 | Malnatt |

Show all bands

Last logged in

4 years 4 months ago

Member for

5 years 3 months

Is following...


BoltThrower89, pigwalk42, oldmate, maidenthrone, SpineSplitter666, Tormentor, Alaskacorpsegrinder, AleOldSchool, Nuclear Bear, Morguelord, soulrot, Odiumediae, doomster71, Sardu, meaningless, gloriousdeath, dogmatize92