Turn_the_Hell_on
Trade history
1 items received from others
This member does not have any trade history.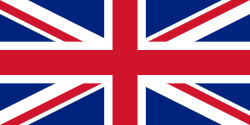 About
Tell us about yourself?:

50 year old metal diehard. Has been in my blood my whole life and won't go away!!

What's your reason for joining tshirtslayer?:

To check out killer stuff i used to own! And Trade patches

Do you goto any festivals or shows?:

Been to every Monsters of Rock/Donington/Download event since 1983 [I lived and grew up very close to Donington] Monsters of Rock Germany also back in the 80's,Bloodstock first year and Wacken once in 2003...Killer!

Which bands are you into?:

How did you find out about TShirtSlayer? :

Last Seen Wearing

I have not marked anything as currently worn yet! sorry!
Upload stats

| Count | Type |
| --- | --- |
| 7 | TShirt or Longsleeve |
| 2 | Tape / Vinyl / CD / Recording etc |
| 18 | Pin / Badge |
| 310 | Patch |
| 23 | Other Collectable |

Upload trade status

| Count | Type |
| --- | --- |
| 5 | Trade Only |
| 1 | Sold |
| 354 | Not for sale or trade |

Bands uploaded

| Count | Band |
| --- | --- |
| 25 | Black Sabbath |
| 22 | Metallica |
| 22 | Motörhead |
| 16 | AC/DC |
| 14 | Venom |
| 12 | Ozzy Osbourne |
| 12 | Iron Maiden |
| 11 | Saxon |
| 10 | Morbid Angel |
| 9 | Kiss |
| 9 | Celtic Frost |
| 8 | Rainbow |
| 8 | Scorpions |
| 8 | Dio |
| 8 | Judas Priest |
| 7 | Rush |
| 7 | Slayer |
| 7 | Mötley Crüe |
| 7 | Anthrax |
| 6 | Carcass |
| 6 | Tygers Of Pan Tang |
| 6 | Def Leppard |
| 6 | Accept |
| 6 | Whitesnake |
| 5 | Guns N' Roses |
| 5 | Hawkwind |
| 5 | Megadeth |
| 5 | Van Halen |
| 5 | Napalm Death |
| 4 | UFO |
| 4 | Sodom |
| 4 | Y&T |
| 4 | W.A.S.P. |
| 4 | Etc |
| 4 | Manowar |
| 4 | Girl |
| 3 | Diamond Head |
| 3 | Nuclear Assault |
| 3 | Helloween |
| 3 | Bolt Thrower |
| 3 | Thin Lizzy |
| 3 | Girlschool |
| 3 | Kreator |
| 3 | Witchfynde |
| 3 | Ratt |
| 3 | Obituary |
| 3 | Exodus |
| 3 | Sepultura |
| 3 | Mercyful Fate |
| 3 | Deicide |
| 2 | S.O.D. |
| 2 | Twisted Sister |
| 2 | Agnostic Front |
| 2 | Cro-mags |
| 2 | Angel Witch |
| 2 | Budgie |
| 2 | Persian Risk |
| 2 | Trust |
| 2 | Ghost |
| 2 | Discharge |
| 2 | Darkthrone |
| 2 | Memoriam |
| 2 | Cannibal Corpse |
| 2 | Helix |
| 2 | Blue Öyster Cult |
| 2 | King Diamond |
| 2 | Ted Nugent |
| 2 | Quiet Riot |
| 2 | Praying Mantis |
| 2 | Krokus |
| 2 | Michael Schenker Group |
| 2 | Autopsy |
| 2 | Riot |
| 2 | Exciter |
| 2 | The Accused |
| 2 | Dismember |
| 1 | Axe Victims |
| 1 | Venom Acdc Rage.. |
| 1 | Foreigner |
| 1 | Triumph |
| 1 | Vardis |
| 1 | Onslaught |
| 1 | Alcoholica |
| 1 | ZZ Top |
| 1 | Killer Dwarfs |
| 1 | Destruction |
| 1 | Mahogany Rush |
| 1 | Sortilege |
| 1 | Xero |
| 1 | Meat Loaf |
| 1 | Santana |
| 1 | Death |
| 1 | Bruce Dickinson |
| 1 | Massacre |
| 1 | Bon Jovi W.A.S.P. Metallica DIO.. |
| 1 | Boston |
| 1 | Sledgehammer |
| 1 | Bulldozer |
| 1 | Dumpy's Rusty Bolts |
| 1 | Witchfinder General |
| 1 | Motrhead |
| 1 | Metal Church |
| 1 | Overkill |
| 1 | Fist |
| 1 | Nightwish |
| 1 | Frank Zappa |
| 1 | Deep Purple |
| 1 | Molly Hatchet |
| 1 | Blackfoot |
| 1 | Tokyo Blade |
| 1 | Slammer |
| 1 | Steeler |
| 1 | More |
| 1 | Possessed |
| 1 | Heavy Pettin' |
| 1 | D.R.I. |
| 1 | Annihilator |
| 1 | Great White |
| 1 | Sacred Reich |
| 1 | Slade |
| 1 | Suicidal Tendencies |
| 1 | Jimi Hendrix |
| 1 | Lee Aaron |
| 1 | Savage Grace |
| 1 | Anthracite |
| 1 | Bathory |
| 1 | Voivod |
| 1 | Warlock |
| 1 | Corrosion Of Conformity |
| 1 | Uncle Acid & The Deadbeats |
| 1 | Monstrosity |
| 1 | Paradise Lost |
| 1 | Skid Row |
| 1 | Fastway |
| 1 | Status Quo |
| 1 | Unseen Terror |
| 1 | Bon Jovi |
| 1 | Project X |
| 1 | MSG |
| 1 | NWOBHM |
| 1 | Sadus |
| 1 | Infest |
| 1 | Hallows Eve |
| 1 | Led Zeppelin |
| 1 | Lizzy Borden |
| 1 | Atrocity |
| 1 | Violence |
| 1 | M.O.D. |
| 1 | Gang Green |
| 1 | Gorefest |
| 1 | No For An Answer |
| 1 | Rock Goddess |
| 1 | Pink Floyd |
| 1 | Crumbsuckers |
| 1 | Uriah Heep |
| 1 | ADX |
| 1 | RHCP |

Show all bands

Last logged in

3 weeks 3 days ago

Member for

6 years 11 months

Is following...

No friends added/following