Tormentor
Trade history
1 items received from others
This member does not have any trade history.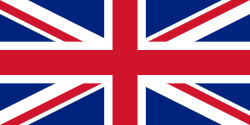 About
Tell us about yourself?:

Metal mad for over 30 years! Up the Irons.

What's your reason for joining tshirtslayer?:

Do you goto any festivals or shows?:

Not to festivals anymore but plenty of gigs.

Favourite album ?:

Scream bloody gore / Live after death

Last Seen Wearing

I have not marked anything as currently worn yet! sorry!
Upload stats

| Count | Type |
| --- | --- |
| 219 | TShirt or Longsleeve |
| 1 | Other Collectable |
| 2 | Hooded Top |

Upload trade status

| Count | Type |
| --- | --- |
| 2 | Trade Only |
| 10 | Sale or Trade |
| 1 | Sale only |
| 209 | Not for sale or trade |

Bands uploaded

| Count | Band |
| --- | --- |
| 21 | Death |
| 17 | Iron Maiden |
| 17 | Sodom |
| 12 | Autopsy |
| 8 | Darkthrone |
| 7 | Dissection |
| 7 | Entombed |
| 6 | Dismember |
| 6 | Nifelheim |
| 6 | Slayer |
| 6 | Morbid Angel |
| 5 | Destruction |
| 5 | Venom |
| 4 | Coroner |
| 4 | Kreator |
| 4 | Bathory |
| 3 | Burzum |
| 3 | Grotesque |
| 3 | Watain |
| 3 | Bastard Priest |
| 3 | Carcass |
| 3 | Immolation |
| 3 | King Diamond |
| 3 | Obituary |
| 3 | Merciless |
| 3 | Agent Steel |
| 3 | Tormentor |
| 2 | Hellhammer |
| 2 | Crematory |
| 2 | Cannibal Corpse |
| 2 | Suffocation |
| 2 | Malevolent Creation |
| 2 | Mercyful Fate |
| 2 | Nihilist |
| 2 | Sarcofago |
| 2 | Pestilence |
| 2 | Running Wild |
| 2 | Mayhem |
| 2 | Deicide |
| 1 | Amon |
| 1 | Pestilence - Consuming Impulse |
| 1 | Living Desth |
| 1 | Deceased |
| 1 | Triumph Of Death |
| 1 | Angel Dust |
| 1 | Possessed |
| 1 | Deathrow. Satans Gift |
| 1 | Slayer. |
| 1 | Exumer |
| 1 | Death Morbid Angel Cannibal Corpse Deicide...... |
| 1 | NIhilist Entombed |
| 1 | DEATH. |
| 1 | Emperor |
| 1 | Pestilence Autopsy. |
| 1 | Death Row |
| 1 | Marduk |
| 1 | Carnage |
| 1 | Blasphemy |
| 1 | SINDROME |
| 1 | LIERS IN WAIT |
| 1 | Grotesque. |
| 1 | Gehennah |
| 1 | Deathrow |
| 1 | Unleashed P |
| 1 | Rotting Christ |

Show all bands

Last logged in

4 hours 57 min ago

Member for

10 years 9 months

Is following...

No friends added/following