Thrash is my busines
Trade history
0 items received from others
This member does not have any trade history.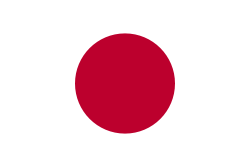 About
Tell us about yourself?:

want list

Syphilitic vaginas small white patch
bathory embroided coffin or shield patch
sacrilege embroided patch any

How did you find out about TShirtSlayer? :

Last Seen Wearing

I have not marked anything as currently worn yet! sorry!
Upload stats

| Count | Type |
| --- | --- |
| 10 | TShirt or Longsleeve |
| 3 | Tape / Vinyl / CD / Recording etc |
| 6 | Patch |
| 8 | Other Collectable |
| 25 | Battle Jacket |

Upload trade status

| Count | Type |
| --- | --- |
| 2 | Trade Only |
| 50 | Not for sale or trade |

Bands uploaded

| Count | Band |
| --- | --- |
| 16 | Venom |
| 13 | Bolt Thrower |
| 11 | Darkthrone |
| 9 | Motörhead |
| 8 | Bathory |
| 8 | Morbid Angel |
| 8 | Deicide |
| 7 | Discharge |
| 7 | Sacrilege |
| 6 | Nifelheim |
| 5 | Black Witchery |
| 5 | Destruction |
| 5 | Benediction |
| 4 | Metallica |
| 4 | Cancer |
| 4 | Axegrinder |
| 4 | Napalm Death |
| 4 | Mayhem |
| 4 | Beherit |
| 4 | Pestilence |
| 4 | Revenge |
| 3 | Nihilist |
| 3 | Syphilitic Vaginas |
| 3 | Slayer |
| 3 | Epitaph |
| 3 | Death Strike |
| 3 | Marduk |
| 3 | Kreator |
| 3 | Desaster |
| 3 | Unleashed |
| 3 | Morbid |
| 3 | Possessed |
| 2 | Voivod |
| 2 | Exodus |
| 2 | Poison (GER) |
| 2 | Toxic Holocaust |
| 2 | Blasphemy |
| 2 | Poison |
| 2 | Sepultura |
| 2 | Sodom |
| 2 | MPDS |
| 2 | Anti-Cimex |
| 1 | Black Uniforms |
| 1 | Parasite |
| 1 | Skeletonwitch |
| 1 | Inepsy |
| 1 | Municipal Waste |
| 1 | Celtic Frost |
| 1 | Dismember |
| 1 | Kromoson |
| 1 | Death |
| 1 | Repugnant |
| 1 | Entombed |
| 1 | Randy Uchida Group |
| 1 | Saxon |
| 1 | Grotesque |
| 1 | Kromosom |
| 1 | R.U.G |
| 1 | Proclamation |
| 1 | Merciless |
| 1 | Sacrilege.venom |
| 1 | Sabbat |
| 1 | Slaughter |
| 1 | Nile |
| 1 | Obscurity |
| 1 | Uncanny |
| 1 | Abigail |
| 1 | Dellamorte |
| 1 | Children Of Technology |
| 1 | Speed Wolf |
| 1 | Warfare |
| 1 | Axe Grinder |

Show all bands

Last logged in

4 years 7 months ago

Member for

9 years 7 months

Is following...


BabyEviscerator, Cannibal Lecter, JUANTHRASH, necromancer_