Theantarex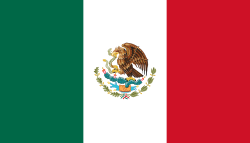 About
Tell us about yourself?:

My name is David,i live in Guerrero,México, i´m a teacher of History and i like Death,Thrash,Power and Black Metal. :)

Wantlist:
Iron Maiden: Somewhere in time (vintage) Red border because is cool as fuck
Judas Priest: Shield Logo
Motorhead: Orgasmatron vintage
Sodom: Tapping the Vein (Vintage) Better Off Dead
Tankard: Alien (Grey Border)
Onslaught: The Force
Slayer: Show No Mercy ( Circular Bootleg)
Any Blue Osyter Cult patch
Or feel free to offer.

What's your reason for joining tshirtslayer?:

Do you goto any festivals or shows?:

How did you find out about TShirtSlayer? :

Last Seen Wearing

I have not marked anything as currently worn yet! sorry!
Last logged in

11 months 5 days ago

Member for

6 years 8 months

Upload stats

| Count | Type |
| --- | --- |
| 10 | Tape / Vinyl / CD / Recording etc |
| 84 | Patch |
| 6 | Other Collectable |
| 7 | Battle Jacket |

Upload trade status

| Count | Type |
| --- | --- |
| 9 | Trade Only |
| 98 | Not for sale or trade |

Bands uploaded

| Count | Band |
| --- | --- |
| 18 | Megadeth |
| 10 | Wintersun |
| 10 | Kreator |
| 7 | Rage |
| 7 | Sodom |
| 6 | Judas Priest |
| 6 | Saxon |
| 6 | Entombed |
| 6 | Running Wild |
| 6 | Grave Digger |
| 6 | Motörhead |
| 5 | Children Of Bodom |
| 5 | Amon Amarth |
| 5 | Accept |
| 5 | Paradise Lost |
| 5 | Helloween |
| 5 | Morbid Angel |
| 4 | Primal Fear |
| 4 | Blind Guardian |
| 4 | Ketzer |
| 4 | Opeth |
| 4 | Norther |
| 4 | Bolt Thrower |
| 4 | Immortal |
| 4 | The Devil's Blood |
| 4 | Celtic Frost |
| 4 | Coroner |
| 4 | Exumer |
| 3 | Unleashed |
| 3 | Exodus |
| 3 | Dismember |
| 3 | My Dying Bride |
| 3 | Protector |
| 3 | Rainbow |
| 3 | Benediction |
| 3 | Ensiferum |
| 3 | Dark Angel |
| 3 | Gamma Ray |
| 3 | Gorguts |
| 3 | Testament |
| 3 | Asphyx |
| 3 | Pantera |
| 3 | Midnight |
| 2 | Bathory |
| 2 | Angel Witch |
| 2 | Type O Negative |
| 2 | Grave |
| 2 | Iron Maiden |
| 2 | Pestilence |
| 2 | Malevolent Creation |
| 2 | Dissection |
| 2 | Ozzy Osbourne |
| 2 | Grotesque |
| 2 | Insomnium |
| 2 | Amorphis |
| 2 | Destruction |
| 2 | Death |
| 2 | Gama Bomb |
| 2 | Gojira |
| 2 | Morgoth |
| 2 | Deicide |
| 2 | Desaster |
| 2 | Kalmah |
| 2 | Slayer |
| 2 | Tankard |
| 2 | Nifelheim |
| 2 | Hypocrisy |
| 2 | Pink Floyd |
| 2 | Witchfynde |
| 1 | Carpathian Forest |
| 1 | Jaguar |
| 1 | Cancer |
| 1 | Darkthrone |
| 1 | In Solitude |
| 1 | Carcass |
| 1 | Skyclad |
| 1 | Queensrÿche |
| 1 | Nocturnus |
| 1 | Watain |
| 1 | Guns N' Roses |
| 1 | AC/DC |
| 1 | Ghost |
| 1 | Angelwitch |
| 1 | PinkFloyd |
| 1 | Violator |
| 1 | Tiamat |
| 1 | The Gathering |
| 1 | Hellhammer |
| 1 | Led Zeppelint |
| 1 | Kingdom Come |
| 1 | Enforcer |
| 1 | Iced Earth |
| 1 | Kutte |
| 1 | Obituary |
| 1 | Heavy Load |

Show all bands

Friends


Silviwarfare, greatabyss, antidote, LazyLady, SuomalainenNarkkari, motorchain, Extremeaggression, CEROXER, Metalqueen