Syvfjell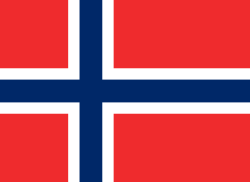 About
Tell us about yourself?:

French in Norway. Photog.

WANT:

TAAKE:

Nattestid LP First Press
Nattestid LP 2011 Press
Bjoergvin LP First Press
Bjoergvin LP 2011 Press
Doedskvad Splatter
Doedskvad Pic + Sleeve
Doedskvad LP 2011 Press
Sadistik Attack Split
Men of Eight Split
Hellnorsk Svartmetall LP First Press
Taake Pic LP (American and European)
Noregs Vaapen 2nd press LP
Kveld MCD

SLAVIA:

TS size S/M

Peste Noire:

Tank size S/M

What's your reason for joining tshirtslayer?:

Do you goto any festivals or shows?:

Yeah, I shoot shows and have sex with press managers

Which bands are you into?:

How did you find out about TShirtSlayer? :

Last Seen Wearing

I have not marked anything as currently worn yet! sorry!
Last logged in

11 months 1 week ago

Upload stats

| Count | Type |
| --- | --- |
| 20 | TShirt or Longsleeve |
| 20 | Tape / Vinyl / CD / Recording etc |
| 2 | Hooded Top |

Upload trade status

| Count | Type |
| --- | --- |
| 7 | Sold |
| 33 | Sale or Trade |
| 1 | Sale only |
| 1 | Not for sale or trade |

Bands uploaded

| Count | Band |
| --- | --- |
| 6 | Taake |
| 5 | Burzum |
| 5 | Satyricon |
| 4 | Emperor |
| 3 | Darkthrone |
| 2 | Drudkh |
| 2 | Mayhem |
| 2 | Graveland |
| 2 | Immortal |
| 2 | Kampfar |
| 2 | Ulver |
| 1 | Ildjarn |
| 1 | Dark Funeral |
| 1 | Storm |
| 1 | Metallica |
| 1 | Seigneur Voland |
| 1 | Arcturus |
| 1 | Hard Anger |
| 1 | Impaled Nazarene |
| 1 | Black Sabbath |
| 1 | Desekrator ‎ |
| 1 | Endstille |
| 1 | Bethzaida |
| 1 | Kroda |
| 1 | Ultra Vomit |
| 1 | Finntroll |
| 1 | Absurd |
| 1 | Year Of The Goat |
| 1 | Queens Of The Stone Age |
| 1 | Hate Forest |
| 1 | In The Woods... |
| 1 | Oasis |
| 1 | Bilskirnir |
| 1 | Agalloch |
| 1 | Amok |
| 1 | Korn |
| 1 | MOCK |
| 1 | Amon Amarth |
| 1 | Silencer |
| 1 | Berserk |
| 1 | Marduk |
| 1 | Anaal Nathrakh |
| 1 | Ram-Zet |
| 1 | Slavia |
| 1 | Gorgoroth |
| 1 | Skyforger |

Show all bands

Member for

4 years 7 months

Is following...

No friends added/following