StnGrm
Trade history
1 pending seller/trader reviews
1 great seller/trader reviews
0 items received from others
More info click here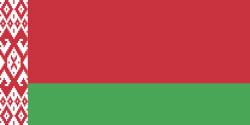 About
Tell us about yourself?:

Hi

We are metal music label and we'd like to be in that place selling some merch here and there. I think tshirtslayer it's a perfect place to reach wider audience of those who interested in buying merchandise only

You can find our full distro catalog here: https://beyondandromedarecords.bandcamp.com/merch

What's your reason for joining tshirtslayer?:

Offer some cool merch for proper audience

Do you goto any festivals or shows?:

Kilkim Zaibu, Turku Saatanale, Howls of Winter

Favourite album ?:

Shining - Redefining Darkness

Which bands are you into?:

How did you find out about TShirtSlayer? :

Found in Google Images while searching for some merch to buy

Last Seen Wearing

I have not marked anything as currently worn yet! sorry!
Upload stats

| Count | Type |
| --- | --- |
| 2 | TShirt or Longsleeve |
| 110 | Tape / Vinyl / CD / Recording etc |
| 13 | Patch |
| 20 | Other Collectable |
| 1 | Hooded Top |

Upload trade status

| Count | Type |
| --- | --- |
| 119 | Sold |
| 4 | Sale or Trade |
| 23 | Sale only |

Bands uploaded

| Count | Band |
| --- | --- |
| 4 | Kai Grimmsberg |
| 4 | Motörhead |
| 4 | Aria |
| 4 | Ария |
| 3 | Borknagar |
| 3 | Ozzy Osbourne |
| 3 | Sabbath Assembly |
| 2 | Drudkh |
| 2 | Saturnus |
| 2 | Sodom |
| 2 | Sleep Of Monsters |
| 2 | Skepticism |
| 2 | Skyforger |
| 2 | Traumatic Voyage |
| 2 | Alice Cooper |
| 2 | Mortiis |
| 2 | Necrosadik |
| 2 | Darkthrone |
| 2 | Solstafir |
| 2 | Moonsorrow |
| 2 | Candlemass |
| 2 | Rotting Christ |
| 2 | Temnozor |
| 2 | Sinister |
| 2 | Темнозорь |
| 2 | Kuolemanlaakso |
| 1 | Nattefrost |
| 1 | Saint Vitus |
| 1 | Shining |
| 1 | Belketre |
| 1 | The House Of Capricorn |
| 1 | Convulse |
| 1 | Nameless |
| 1 | Sabbat |
| 1 | Obituary |
| 1 | Burzum |
| 1 | Kalmankantaja |
| 1 | Blodfest |
| 1 | Les Légions Noires |
| 1 | MONO |
| 1 | The Church Of Pungent Stench |
| 1 | Virus |
| 1 | Arcturus |
| 1 | Nuclear Assault |
| 1 | Nortt |
| 1 | Vetrarmyrkur |
| 1 | Metallica |
| 1 | Vordb |
| 1 | Regressive |
| 1 | Vainaja |
| 1 | Alcest |
| 1 | Satyricon |
| 1 | Turmion Kätilöt |
| 1 | Armour |
| 1 | SBFH |
| 1 | Iron Maiden |
| 1 | Volition |
| 1 | Godst Tower |
| 1 | Lotus Thief |
| 1 | Sale Freux |
| 1 | Ahab |
| 1 | Struggling Beacons Fading Headlights. |
| 1 | Havohej |
| 1 | Anthrax |
| 1 | Satanika |
| 1 | The Exploding Eyes Orchestra |
| 1 | Lugburz |
| 1 | Kipu |
| 1 | Todesstoß |
| 1 | Branikald |
| 1 | Scorpions |
| 1 | Slipknot |
| 1 | - |
| 1 | Frostveil |
| 1 | Naðra |
| 1 | Must Missa |
| 1 | Кипелов |
| 1 | Epica |
| 1 | Pantera |
| 1 | Dissection |
| 1 | Inquisition |
| 1 | Samael |
| 1 | Fangtooth |
| 1 | Unholy Desolation |
| 1 | Baalberith |
| 1 | Sonata Arctica |
| 1 | The Deathtrip |
| 1 | Empyrium |
| 1 | Blizzard |
| 1 | Opeth |
| 1 | Phyllomedusa |
| 1 | Cenotaph |
| 1 | Vyvoroten |
| 1 | Loup Noir |
| 1 | Gotthard |
| 1 | Bathsheba |
| 1 | Kraanium |
| 1 | Cruachan |
| 1 | Inborn Suffering |
| 1 | Выворотень |
| 1 | Azoic |
| 1 | Sabaton |
| 1 | Dødheimsgard |
| 1 | Asphyx |
| 1 | Order Of The Ebon Hand |
| 1 | Blood Duster |
| 1 | Khors |
| 1 | Avenger Of Blood |
| 1 | Beheritvras |
| 1 | Váboði |
| 1 | Rhapsody |
| 1 | DHG |
| 1 | Cryptic Slaughter |
| 1 | Immortal |
| 1 | Corporectomy |
| 1 | Odibilis Signatus |
| 1 | RAN |
| 1 | Rhapsody Of Fire |
| 1 | Ghost |
| 1 | Wardruna |
| 1 | Orth |
| 1 | Vital Remains |
| 1 | Gojira |
| 1 | Nidhogg |
| 1 | De Vermis Mysteriis |
| 1 | Vabodi |
| 1 | Meshuggah |
| 1 | Ghost B.C. |
| 1 | Ereb Altor |
| 1 | Watain |
| 1 | Afterdeath |
| 1 | Malevolent Creation |
| 1 | Superior Enlightenment |
| 1 | Morkenatten |
| 1 | Kreator |
| 1 | Blaak Heat Shujaa |
| 1 | Luctus |
| 1 | Kataklysm |
| 1 | Gama Bomb |
| 1 | Gods Tower |
| 1 | Temple |
| 1 | Sepulchrum |
| 1 | Rippikoulu |
| 1 | Darkened Nocturn Slaughtercult |
| 1 | Blaak Heat* |
| 1 | Vulture Industries |
| 1 | Immolation |
| 1 | Vinterriket |
| 1 | Cannibal Corpse |
| 1 | Witcher |
| 1 | Necrosophia |
| 1 | Pungent Stench |
| 1 | Blaak Heat |
| 1 | Hypothermia |

Show all bands

Last logged in

16 hours 44 min ago

Member for

4 years 10 months

Is following...

No friends added/following